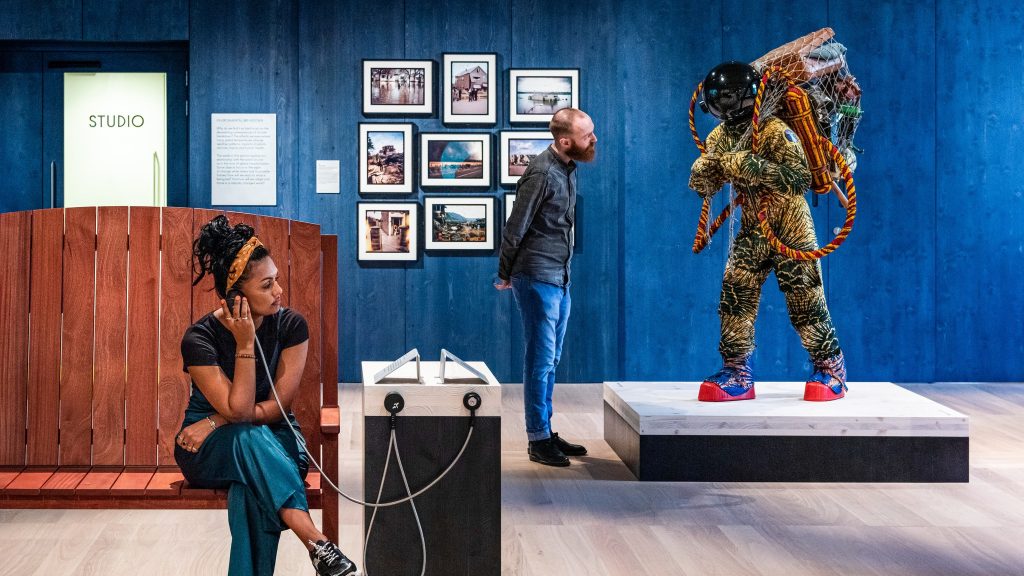 The Wellcome Collection's newest permanent gallery is now open with a small yet perfectly brain-stretching show that challenges and inspires visitors to explore the human condition. Being Human, the new permanent gallery at Wellcome Collection has been created to investigate what it means to be human in the 21st century across a series of displays that bring together both artworks and objects in four sections, Genetics, Minds & Bodies, Infection and Environmental Breakdown.
The new gallery has been designed by 2015 Turner Prize-winning art and architecture collective Assemble, with Kellenberger-White and the display brings together around 50 artworks and objects that reflect our hopes and fears about new forms of medical knowledge, and our changing relationships with ourselves, each other and the world.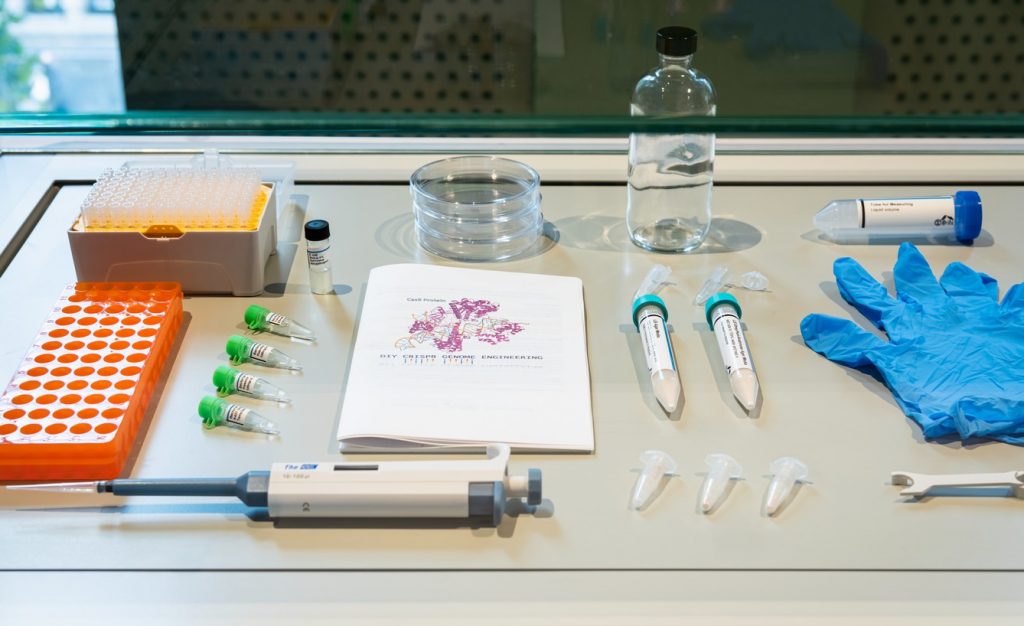 'DIY' CRISPR gene editing kit
Highlights include newly unveiled sculpture commission by Yinka Shonibare CBE (RA) Refugee Astronaut III, sits alongside a scented sculpture evoking the smell of human breastmilk 5318008, by Tasha Marks of AVM Curiosities, the Zimbabwe Friendship Bench, an innovative mental health intervention revolutionising discussion of mental health issues across Africa, a 'DIY' CRISPR gene editing kit that raises questions about trust and freedoms, and Remembering Henrietta Lacks by Jochen Holz, a work focusing on the unwitting donor whose cancer cells transformed medical research but without the knowledge of Lacks or her family.
Deborah Kelly, Kia LaBeija, Onaman Collective, Cassils, Tamsin van Essen and Heather Dewey- Hagborg are some of the artists whose works have been acquired by Wellcome Collection for display, accompanied by pieces by Superflex, Katherine Araniello, and objects such as the Accessible Icon Project, hazmat suits of the type used by healthcare professionals treating Ebola patients and seed packets preserving crop plant seeds from Syria which were withdrawn from the country by Svalbard Global Seed Vault as war made from the international gene vault in Aleppo, Syria inaccessible.
Categories
Tags