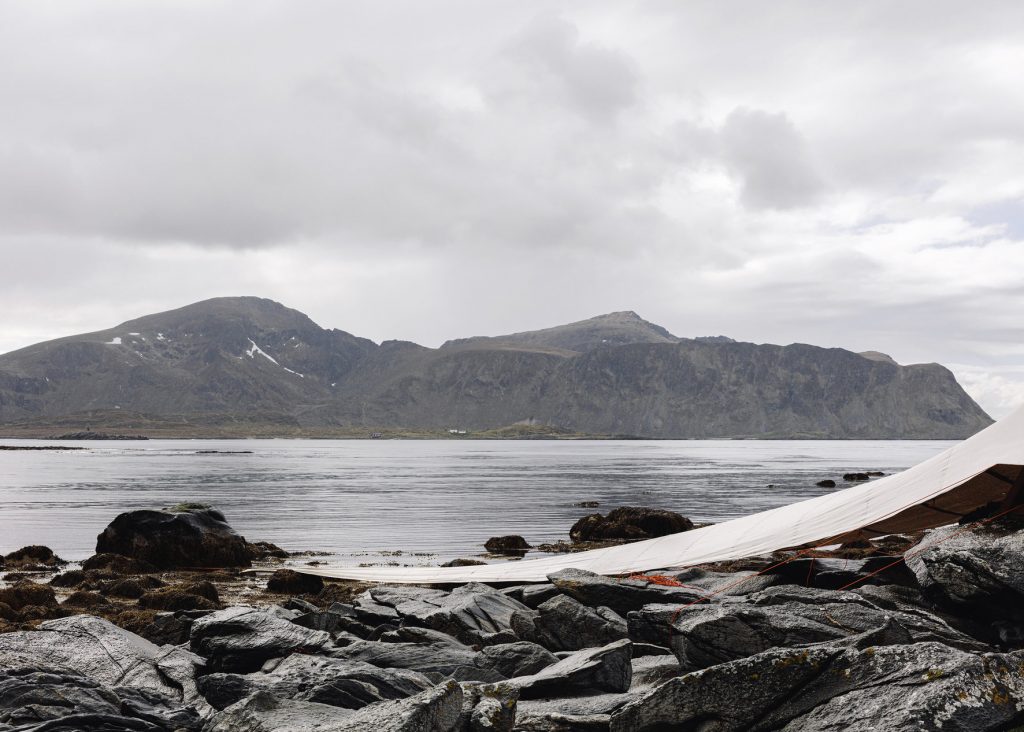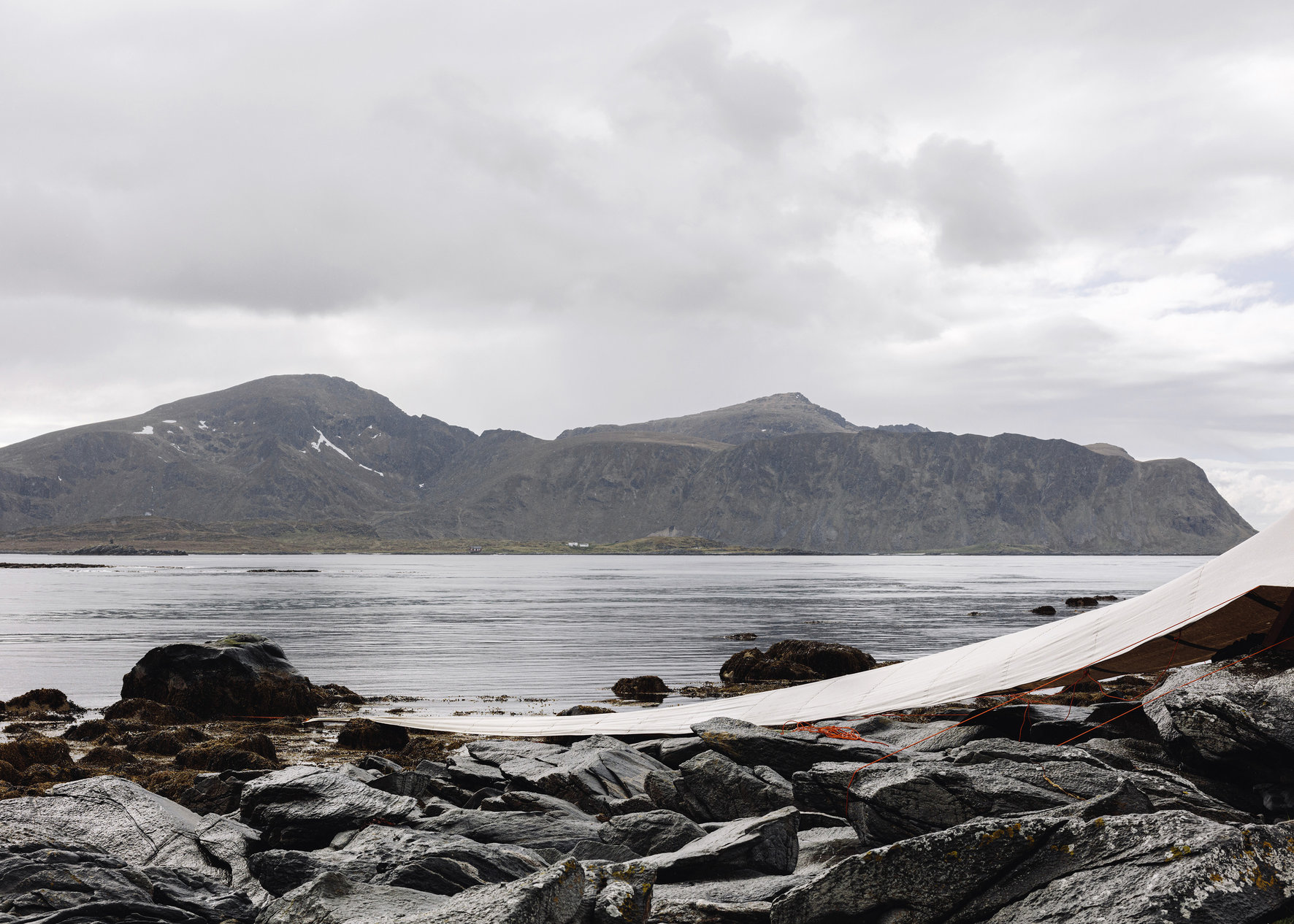 Dan Mariner Commissioned by Bodø Kommune as part of their "European Capital of Culture 2024 Candidate application"
LIAF, Lofoten International Art Festival, is a migratory biennial in the archipelago of Lofoten in the Arctic Circle and Norway's longest-running visual arts biennial, originating in 1991. Organised by the North Norwegian Art Centre, this year the festival will take place in Svolvær, a harbour town on the island of Austvågøy with 5,000 inhabitants, and will open on 30th August and run until 29th September 2o19.
The festival has firmly established itself as an arena for international art, with a vision of the wider world and a particular focus on the festival's own northern region. The biennial has no permanent form and each edition re-establishes itself in Lofoten exploring new modes of discovering the potentialities of art.
LIAF 2019 will be presented across four venues in Svolvær and will present an expansive public programme titled High Tides, kicking off during the opening weekend, and including a major weekender in September: The Kelp Congress. This year, the intertidal zone is the overarching inspiration for the 2019 edition of LIAF and the starfish has been chosen as its curatorial companion. LIAF 2019 is curated by Hilde Methi, Neal Cahoon, Karolin Tampere and Torill Østby Haaland.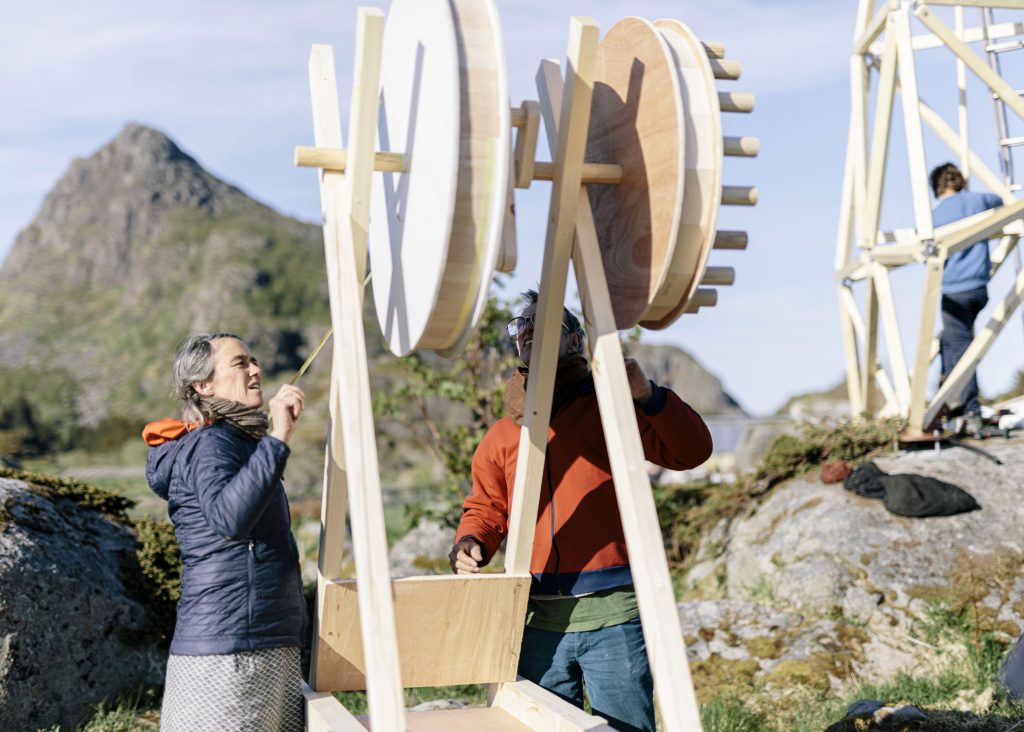 Dan Mariner Commissioned by Bodø Kommune as part of their "European Capital of Culture 2024 Candidate application"
Participating artists include: Anna Boberg, Michaela Casková, Devil's Apron (Kåre Grundvåg and Trond Ansten), Futurefarmers (Amy Franceschini and Lode Vranken), Signe Johannessen, Toril Johannessen, Anne Duk Hee Jordan, Jackie Karuti, Damla Kilickiran, Signe Lidén, Trygve Luktvasslimo, Tricia Middleton, Soundcamp, Kate?ina Šedá, Morten Torgersrud, Paola Torres Núñez del Prado and João Pedro Vale & Nuno Alexandre Ferreira, Bob L. Sturm, David Grubbs and Susan Howe, Diana Deutsch, Elatu Nessa, Éliane Radigue, Green Music (Francesco Cavaliere and Tomoko Sauvage), Heike Vester, Laurie Spiegel, Pauline Oliveros & Ione, Tomoko Sauvage, Cecilia Vicuña amongst others.
Like the starfish, the festival programme has five arms – Thinking tide, sensing scale, From the horse's mouth, Maths, matter and body, Splash, stress and elasticity and Undefined. These arms each form a varied programme of High Tides featuring talks, performances, live music, DJ sets and film screenings taking place in Svolvær throughout the five weekends of the festival.
One of these weekends houses one of the main events of LIAF 2019: The Kelp Congress. The Kelp Congress at LIAF 2019 focuses on the lesser explored artistic and cultural dimensions related to kelp and other macroalgae. The event emerges with a curiosity in the current discourse surrounding seaweed within the industries of energy, food, nutrition, agriculture, cosmetics, and medicine, and will settle instead on a consideration of the performative, narrative, conceptual, and material approaches towards kelp. Throughout The Kelp Congress, seaweed will be promoted as a protagonist and collaborator within artistic and curatorial ways of making, and as a partner for cultural response within current and future ecological and environmental discussions.
An artist in residency programme has also taken place this year under the theme of 'tides'. The tide follows the rhythm of the moon, not the sun. Much in the same way, the LIAF year has gone through its very own cycle. Artists-in-residence have come and gone, like the tide. Their works are linked to various local communities, and can now all be experienced during the LIAF exhibition in Svolvær during this year's festival. Residencies included one in the village Digermulen, in October 2018, the group of practitioners, Futurefarmers started their exploration of wind with the construction of a portable windmill. Throughout 2019 they expanded this to include a larger windmill and printing press. Meanwhile, in Valberg, the artist Trygve Luktvasslimo wrote, shot and edited his upcoming film Shallow Water Blackout, taking place in and around the intertidal zone. The artist duo João Pedro Vale and Nuno Alexandre Ferreira immersed themselves in the tiny island community of Skrova, where their work centred around cod and migration in a wide perspective. Finally, the long, white beach in Ramberg provided a stunning backdrop to artist Signe Lidén's 28-meter long sounding canvas, erected in the intertidal zone. Here she recorded the sound of the tide.
The opening weekend of 30 August – 1 September 2019 will include a programme of performances, screenings and artist talks. 2019.liaf.no/en/

Trygve Luktvasslimo Kunstner Lofoten International Arts Festival
Categories
Tags