Art Fund announced today that applications are now open until 10th September for the third round of the Weston Loan Programme with Art Fund, a £750,000 funding and training programme across three years to support the wider sharing of national collections with museums across the UK through loans of key works and objects.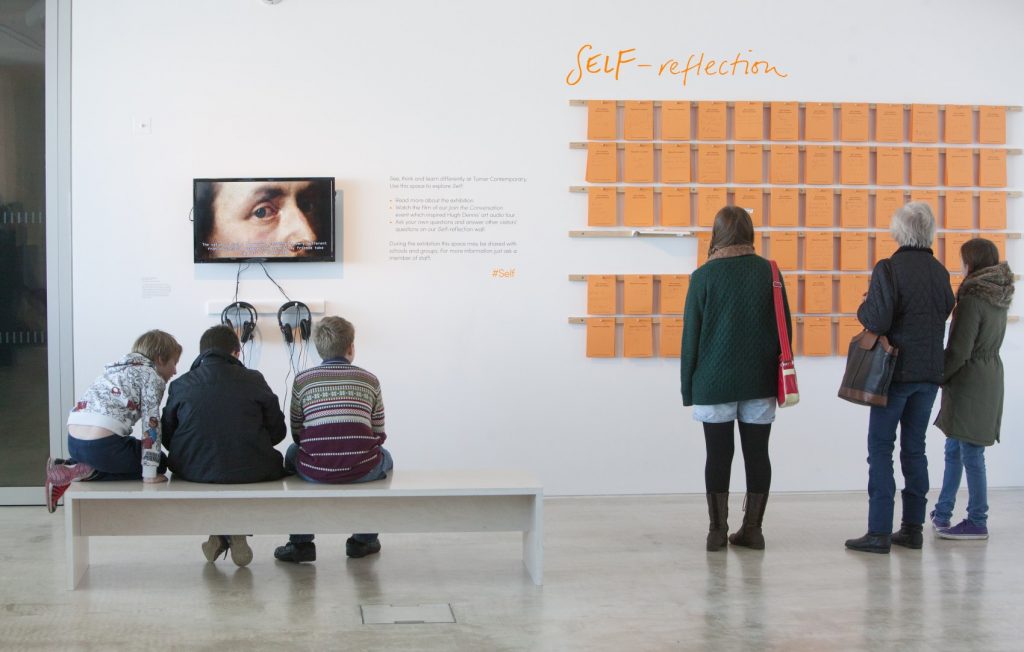 Created by the Garfield Weston Foundation and Art Fund the Weston Loan Programme is the first ever, UK-wide grant programme specifically designed to directly fund and empower regional and smaller local authority museums to borrow major works and collections of art and objects from national museums and galleries. Twenty-six museum and galleries, along with 123 curators have already benefitted through grants from the scheme in its first two years with a range of exhibitions opening throughout 2018 and 2019. This year the funding scheme sees loans including: JMW Turner's landscape masterpieces are now touring museums in the North of England; Wakefield Museum will host Ancient Egyptian mummies and artefacts from the British Museum in July; and George Stubbs' iconic equine portrait Whistlejacket travelling from the National Gallery to Milton Keynes in October.
Museums have seen significant increases in their visitor figures following support through the Weston Loan Programme with Art Fund. In 2018, the first year of the scheme, Rugby Museum and Art Gallery saw a 70% increase in attendance for their exhibition About Face which featured artists' portraits borrowed from the National Portrait Gallery, while Manor House Museum in Kettering attributed a 100% increase in monthly visitors year on year to its exhibition of treasures from the British Museum and Cannon Hall Museum in Kettering saw a 30% increase in visitor numbers during its exhibition of objects from the British Museum in Autumn 2018. The scheme aims to widen access to works from national collections to audiences across the country, to strengthen the skills of up to 100 regional museum professionals and to share resources and expertise across the UK. It is now open for applications from museums of between £5,000 and £25,000. Successful projects will be announced later in 2019. Loans of works of art and objects will go on display from 2020 onwards.
Sophia Weston, Trustee of the Garfield Weston Foundation, said:
'Up and down the country we know museum curators are brimming with ideas about famous works of art they would like to bring to their audiences locally. We are delighted to see that our programme is helping them overcome barriers to sharing works of art, forging new connections between museums and continuing to inspire many exciting exhibitions across the UK. We are looking forward to seeing more museums taking advantage of this unique loan programme so that many more local communities can benefit.'
Grants to museums will cover costs including: transportation of works of art and objects, insurance, conservation, installation, advocacy, marketing and audience development. The three-year, £750,000 initiative is awarding a minimum of £600,000 in grants, providing up to £150,000 for a range of costs including training and networking opportunities for museum professionals, evaluation and reporting of key learnings for the scheme, and other costs associated with promoting the exhibitions. The Weston Loan Programme with Art Fund is intended to complement past and current programmes such as Arts Council England's 'Ready to Borrow' scheme, which is no longer running, and the Touring Exhibition Group's (TEG) 'Preparing to Borrow' programme as part of a joined-up funding approach to all stages of securing loans of works of art and objects. The charities are working closely with TEG and other partners to highlight the range of opportunities available.
Art Fund is encouraging interested UK museums to participate in one of the Preparing to Borrow workshops taking place around the country until 10 July run by TEG. www.artfund.org/weston-loan-programme
About Mark Westall