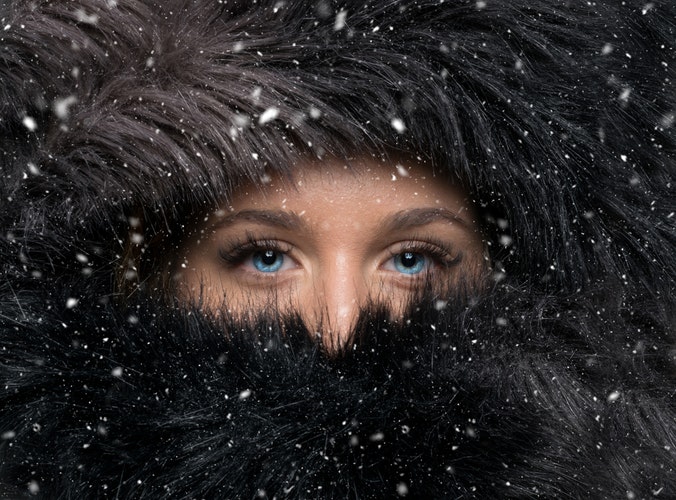 For a first time buyer telling the difference between faux fur and real fur can be extremely difficult. Even if you buy a real fur coat you can end up overpaying for an inferior quality product. To make sure you get a great coat for your budget, the following is our list of 4 ways not to get duped when buying fur coats.
Match the Price to the Pelt
If the price sounds too good to be true, then a closer inspection is definitely warranted. You are either dealing with a coat that has hidden defects or it's a complete fake. Different pelt types have different prices. Knowing the prices of jackets made from different pelts will arm you with the knowledge to sniff a bad deal from a mile away.
Most lynx fur coats for men and women cost around $4,000 and can go as high up as $7,000. Coats with hoodies are generally more expensive because they need more material.
Chinchilla is more expensive than lynx. This is one of the reasons why this pelt is commonly used for collars and trims. The prices for full chinchilla jackets without hood starts from about $8,000.
Prices for fox fur coats can vary greatly on the color and quality. However, they are generally priced between $1,000 to around $4,000. Natural red fox men's fur coats with hoods are generally priced at around $2,000.
Mink jackets are not the most expensive as one might imagine, that glory goes to sable. In fact, you can get a long mink coat for as low as $3,000.
Learn How to Spot a Fake
A lot of people have been conned into buying faux fur coats when they meant to purchase real fur. Nowadays a lot of faux fur coats have amazingly realistic feel and finish. This means it's increasingly becoming more difficult to tell the difference between real fur and fake fur. However, there are still some ways you can tell them apart. It's also a myth that you can go by feel. Some faux fur jackets are actually softer than real fur.
The first clue is the tip of the individual hairs. Real fur strands typically have tapered tips, while most faux fur fibers do not.
Another popular way is to take a strand of hair and burn it under a flame. Faux fur strands are made from synthetic materials that typically melt. Real fur strands can never melt. They instead burn and singe. The smell when burning can also give you a clue. Faux fur strands when burnt would smell like burnt plastic or have a chemical odor. Strands from real fur jackets would give out the smell of burnt hair.
Pay Attention to the Brand
There are few brands out there that are known to make authentic fur coats. These brands exclusively deal with fur fashion wear. These are usually local family-owned shops that have been in the industry for generations and have a long history of working with real fur. When buying from these stores directly you can be sure about the genuineness of the coats you buy.
Big Fashion Brands Doesn't Mean Authenticity
Many fashion names have gone fur-free and they now have a huge line of faux fur fashion items. The list includes everyone Prada and Calvin Klein to Gucci. This just goes to show that just because there is a big name on the label doesn't mean it's authentic fur.
About Mark Westall