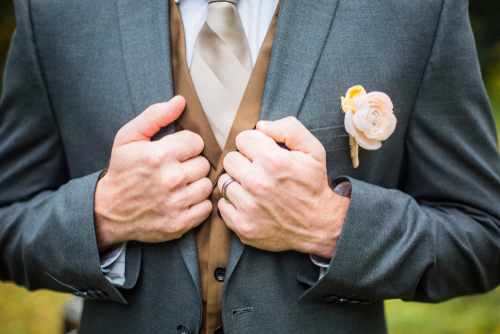 Wedding bands aren't just rings you wear around your finger as an accessory; wedding bands are important because it symbolizes the love and commitment you have for your spouse. It's also used to define your social status. However, with the number of men's wedding bands available in the market today, do you know which one to choose? Are you aware of the materials used in men's wedding bands and which one actually suits your preferences and budget? This article can
help provide accurate answers to these questions.
Buying a men's wedding band is an easy task because you'll have plenty of options to choose from. Aside from the physical stores in your area, you can easily look for men's wedding bands online by browsing through reputable websites such as manlybands.com. To narrow down your search, here are some materials to consider when looking for a men's wedding band:
1. Gold
If you're looking for a wedding band that'll give you an elegant and timeless touch as a groom, look for a piece in gold. This material will suit any groom's finger regardless of the age and skin tone. If you're someone who likes to collect items made from gold or with a yellow finish, a gold wedding band can be a perfect addition! If the color of gold doesn't appeal to you, choose a wedding band in white gold. This material is made of alloy and white metals namely palladium and silver. Aside from its aesthetics, a white gold wedding band is also affordable, making it one of the most preferred materials by grooms around the world. Wedding bands made from gold and white gold are both durable, scratch resistant and can be engraved.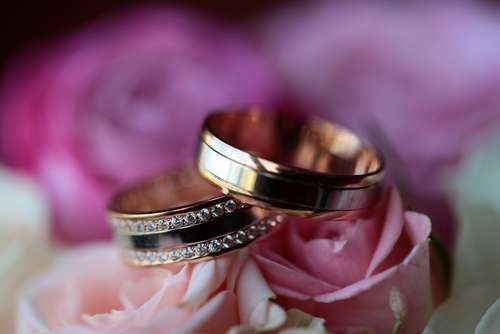 2. Platinum
Finding true love can be a rare experience for some. If you're one of them, highlight your marriage by using a wedding band made from platinum. This is one of the rarest and valuable precious metals found on earth, which makes it a perfect choice for people who want to celebrate their once in a lifetime love. Although a platinum wedding band is more expensive, its density, heaviness, and strength will convince you that buying one will be worth every dollar.
3. Titanium
Unlike women, not all men are comfortable in wearing jewelry. If you share the same sentiment, a wedding band made of titanium might be perfect for you. A wedding band from titanium is durable and lightweight, making it comfortable to wear unlike gold or platinum. This material usually comes in a medium gray color and can't be resized. So if you're thinking of having a wedding band made from titanium, make sure that you have your finger size right the first time.
4. Tungsten
Although uncommon to some, tungsten can now be used in men's wedding bands. This material is hard and durable, and can't be bent, unlike other precious metals. Tungsten wedding bands usually have a grayish-black color and weighs heavier than titanium.
5. Palladium
If you're looking for a wedding band similar to the color of platinum but can't afford its price tag, start looking for ones made from palladium. This material is a member of the platinum family and can be a cheaper alternative to platinum. A palladium wedding band has a natural white shine and doesn't get yellow over time. This material won't fade or rust even after decades of use.
6. Stainless steel
More and more grooms are now choosing stainless steel as the material in their wedding bands. Aside from the wide variety of options available today, stainless steel wedding bands are also durable and affordable. If you're looking for a wedding band that screams modernity and unique style, using stainless steel is the best way to go. This material is naturally white but can be polished to replicate different looks of different stones.
7. Sterling silver
When pure silver and copper or other metals are combined, you'll get sterling silver. This combination makes the material more durable. Sterling silver can have bright white or grayish white color and can have either a matte or shiny finish. Although affordable, sterling silver can be scratched and dented easily. If your lifestyle includes manual labor, a wedding band made from sterling silver might not be the best option for you.
Other Factors Matter
Different people want different things on their wedding bands. While some want to wear something with simple designs, others are looking for wedding bands which have intricate styles. Regardless of the design you're looking for, you'll surely find one which fits the bill. Just make sure that you're also considering other factors such as the maintenance, your lifestyle, and price when choosing. `
About Mark Westall