Most people come to Las Vegas for the Strip and the casino experience. However, unknown to many, the city is a great destination for art. Here are five points of attraction that every fan of both classical and contemporary art should visit:
Seven Magic Mountains, Downtown Vegas Murals, Cosmopolitan Art Collection, Bellagio Art Gallery, The Art at the Wynn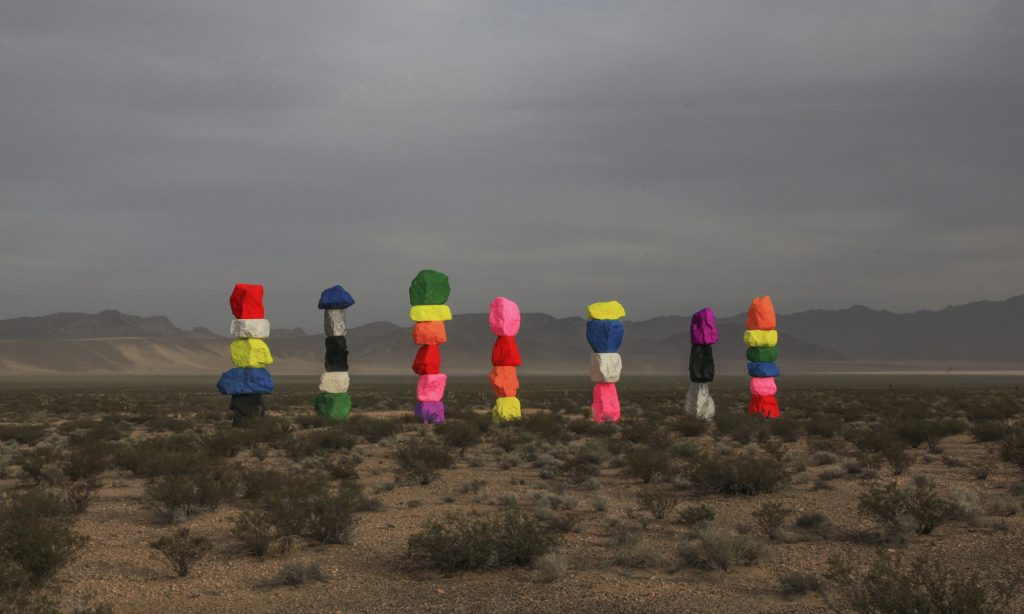 All of these fine arts are located in or in close proximity to the famous gambling city. As you can see, most of them are within the casino resorts too. So, when you next get tired of mobile casino gambling and visit Las Vegas, don't forget to check these places of art.
Seven Magic Mountains
Seven 30-feet-tall fluorescent totems of stacked stones in an array of colours is an unusual attraction. Situated 10 miles away from the city, this piece of art connects nature and modern culture. Visitors can listen to an audio guide on their mobiles as they appreciate the work. It's been built by a Swiss artist Ugo Rondinone and was supposed to be deconstructed in 2018. However, it still stands today, so you better go see it because it could be taken down at any moment.
Downtown Vegas Murals
The Vegas murals are one of the most famous pieces of urban art in the state. Situated in the city's downtown, the murals include many walls masterfully covered in paint. The street art and graffiti were created by a number of people, each depicting a different style and ideas. The best way to appreciate it is to go there and choose your favourite mural by witnessing them in real size.
The Art Collection at The Cosmopolitan of Las Vegas
The Cosmopolitan is one of the resorts that has a contemporary art centre within its premises. It includes collections of paintings, photography, sculptures and multimedia projects. There's even an award-winning digital art installation in its lobby and several Art-o-mats. You can enjoy art tours in this gallery in large and small groups. So, take your friends there for an alternative Vegas experience.
Bellagio Gallery of Fine Art
Another impressive art gallery is located in Bellagio on the Strip. It holds many works of art and installations. One of the most trending recent attractions here is the Infinity Mirrored Room.
It will make you feel as you were in space – if you imagine all the starlight intensified at least ten times. Of course, the installations will change frequently, so you'll always find something new whenever you visit.
The Art at the Wynn
At one point, you could enjoy art from the private collection of Steve Wynn at the Wynn resort in Las Vegas. Unfortunately, the gallery there has closed since. Thus, if you come to Wynn for art, you may appreciate its architecture and lavishness. However, there's no space dedicated to the fans of modern or classic art there anymore. Despite that, Las Vegas is full of museums and galleries that will cater to all tastes. The tourist attractions we mentioned here are just the most popular or interesting suggestions.
Categories
Tags