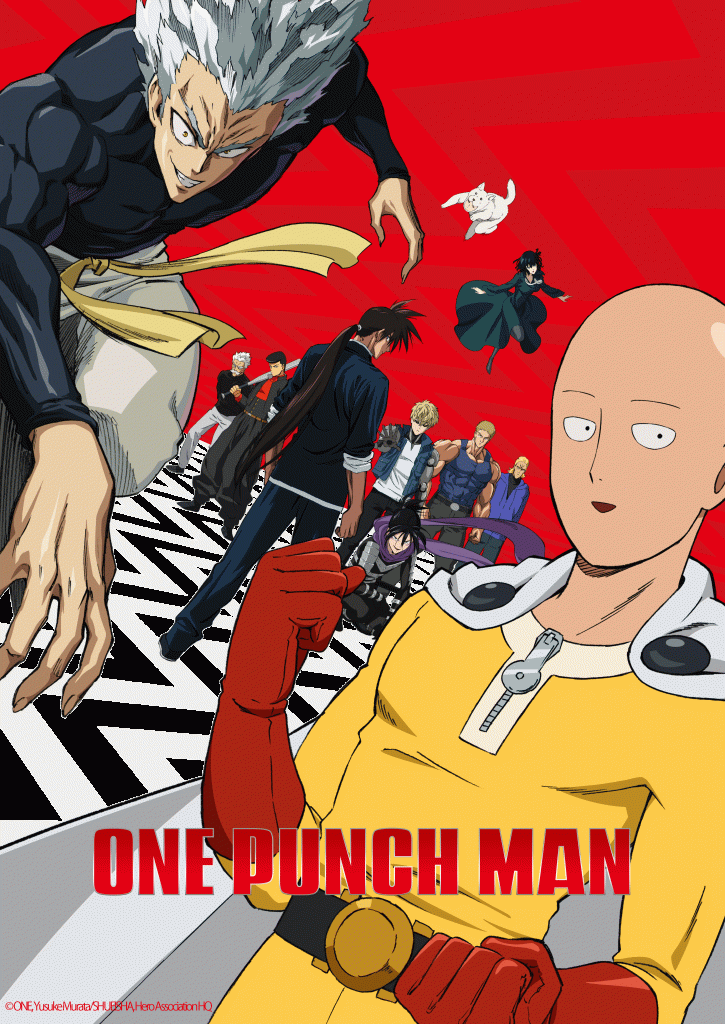 Three years and a change of production company later, anime sensation One Punch Man returns for a brand new second season now accessible to all UK viewers on Crunchyroll, the world's largest anime destination with over 900 anime shows available for streaming and binge watching*.
It is difficult these days to not have heard of the One Punch Man franchise or to not have noticed main character Saitama's recognisable silhouette somewhere at one point in time with the worldwide phenomenon having gone viral as early as with its manga days back in 2009.
People will know him as the ordinary looking bald guy who vanquishes villains with a single blow, or rather, one single punch and that's really all what any newcomer truly needs to know in theory before jumping on the One Punch Man hype train.
In other words, Saitama is a self-proclaimed 'hero just for fun' after having trained too intensely making him unbeatable in any combat and therefore leaving him bored and unmotivated to participate in any hero activities unless forced to. Although prone to laziness and part-time couch potato, Saitama is prompted by new cyborg side-kick Genos to register as an official working hero which will bring him to face villains mightier and more powerful than the next. Will these new opponents be enough to keep Saitama interested and will his signature punch continue to suffice in the long run?
Now taken over by animation studio J.C Staff and directed by Chikara Sakurai, the exciting new season of One Punch Man has just premiered on Crunchyroll and has just been made available for UK viewers.
No more excuses to not join in in the hype.
*licensing restrictions may apply
Categories
Tags