Art critic Tabish Khan brings you 'The Top Art Exhibitions to see in London'. Each one comes with a concise review to help you decide whether it's for you. All end soon, so hurry if you want to catch them:
McDermott & McGough, The Oscar Wilde Temple @ Studio Voltaire
Oscar Wilde is once noted to have said "this wallpaper will be the death of me — one of us will have to go". That explains this lavishly decorated temple to Wilde by artist duo McDermott and McGough. It's a stunning transformation for Clapham's Studio Voltaire — complete with wallpaper, pews, stained glass windows and an altar to the man himself. This show is both political and functional, and the strongest show I've seen in this space. Until 28 April.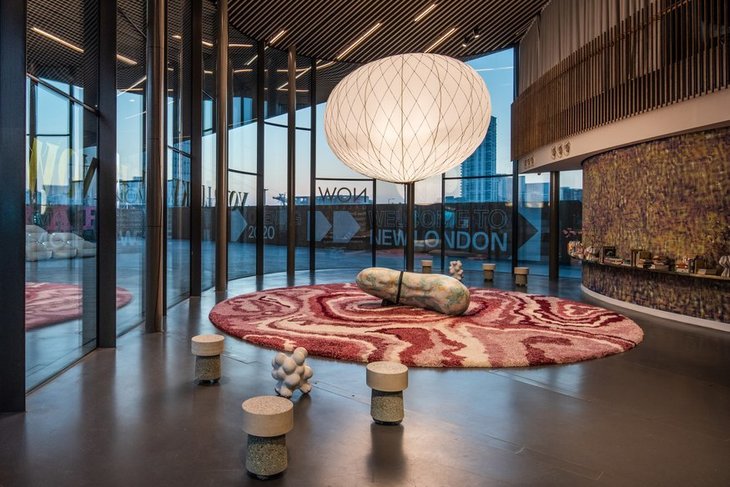 The mouse and his Child: Studio Morison @ Now Gallery
Have you ever wanted to kick your shoes off, step on to a raspberry ripple rug, sit on a giant pickle and read a book under a giant helium balloon? That's a silly question – of course you have and now you can thanks to Studio Morison's latest installation at Now Gallery in North Greenwich. Books for children written by authors who normally write for an older audience gives this great feeling of regressing to our childhoods when there were no phones and we could isolate and lose ourselves in a great adventure. Until 28 April. 
Sculpture in the City @ City of London
One of my annual highlights is wandering around the City of London spotting all the fantastic sculptures that are part of Sculpture in the City. This year feels like the strongest yet from exploding garden ornaments to a sign that flashes 'I'm staying'. Unfortunately these artworks are only staying until the end of month, so best catch them while they're still up. Until end of April.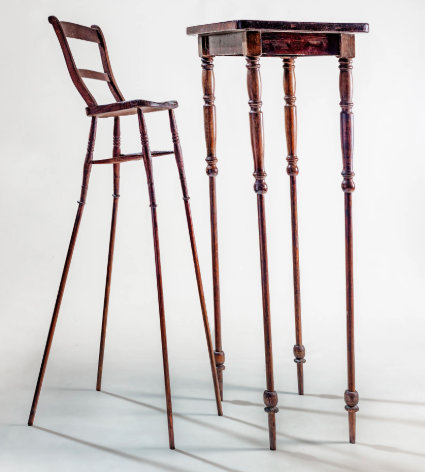 The Future is Female @ Dellasposa
Gail Olding has fun with a quirky elongated table and chair that look like they've popped out of Alice in Wonderland, Ehryn Torrell subverts advertising with her collages made from fashion magazines and Alicia Paz takes on art history by incorporating famous women into her work. A quartet of female artists examine the nature of femininity from all angles in a show that has both playful and political artworks. Until 4 May.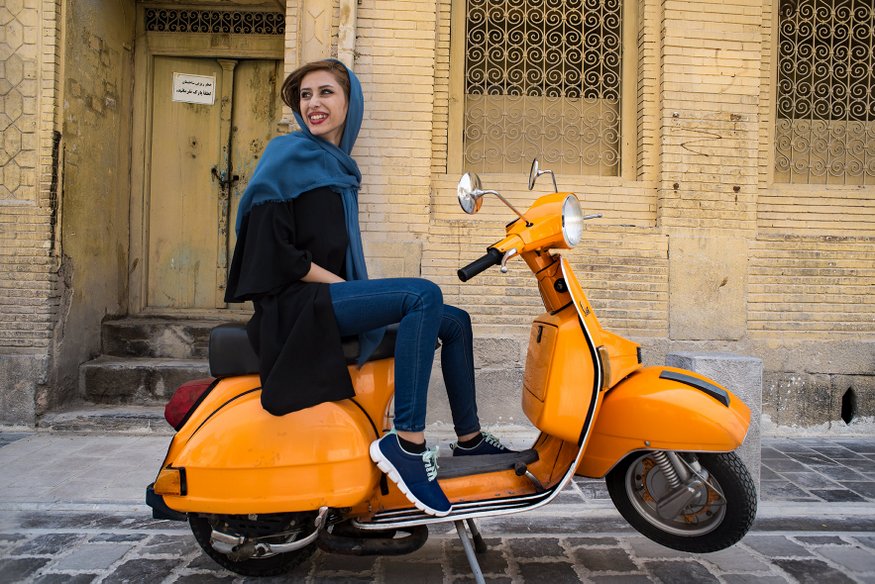 Portraits of Iran @ Bush House Arcade, King's College London
What is life like for ordinary Iranians? Pretty much what life is like for the people in London. A woman smiles atop a scooter, a man wears his Taylor Swift t-shirt with pride and a poor woman begs on the street. This collection of photographs deals with political issues such as the rules that prevent women from not wearing a headscarf, and it always focuses on the humanity in the subject of each snapshot. Until 26 April.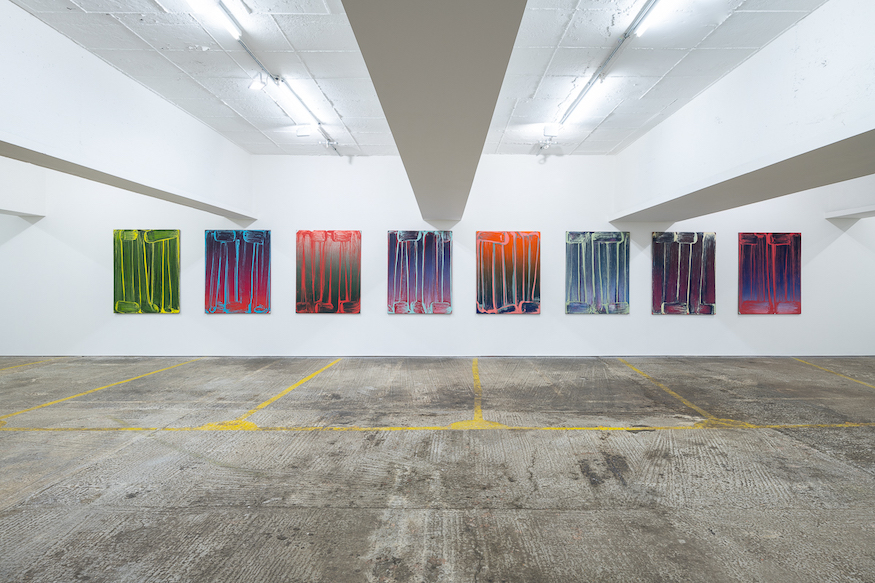 Robert Janitz: Change in Paradise @ Konig London
This series of abstract works are all created with gestural paint strokes that focus on colour and texture. The pieces work beautifully with the converted car park space that it's housed in, the lines and texture on the ground combining well with those on the walls. Until 4 May.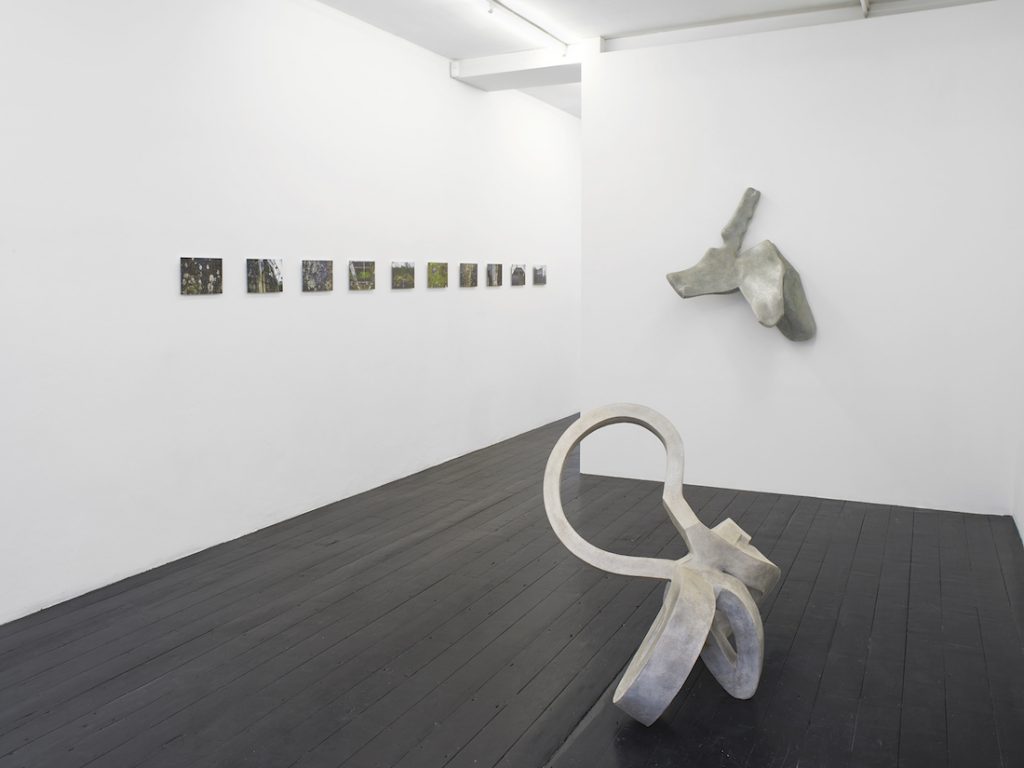 What branches grow out of this stony rubbish @ L'etrangere
Three artists come together in a show where sustainability and harmony with our world around us is the dominant theme. This includes sculptures made from recycled waste and photographs of a transformer station left to run wild with nature taking it back. Until 4 May.
All images copyright artist and gallery. Oscar Wilde temple photo Francis Ware. Portraits of Iran copyright Dr Brian Kavanagh.
Categories
Tags