Take me down to Slab city, where the grass is green and the girls are pretty, well that's not quite the haloed line from Guns and Roses seminal hit, however it's allowed for a musical reference introduction to this piece about somewhere slightly off the grid, named Slab City, which sits just back off the 15 and the voluminous dormant water mass that is the Saltine Sea, 33 miles of salt water basically festering for the last 80 years.
Slab City however is a relatively new addition to the desert landscape, and represents a bunch of alternative lifestyle seekers who landed there gaggle of RVs about an hour west of Palm Springs & called it home and the Slab has expanded and contracted ever since seasonally, it's population with a barrage of reasons to be "off the grid" literally, no pylons here. Many senior residents, simply take up domicile status to stretch their retirement kitty & are happy to rely on solar and wind energy to heat their beans and wash their bodies (The beans play no role in the exfoliation process)
Niland is the nearest place which represents "conventional" societal structure & the convenience store which sits on the cross sectional turning before one ambles due west to Slab Cities boundary. Vital supplies are secured for a reasonable fee such as twinkie rolls & enough yellow American Spirits just in case. Essential pre-slab city viewing is the Vice documentary, which has about 5 years old now under its belt of existence and documents various inhabitants, including a bloke with an odd affection for Rattlesnakes & other total lunatics. Unsurprisingly it concludes, inconclusively shedding light on one inhabitants quest for some Crystal Meth by the veil of darkness using the Vice presenter's car & that's about it. It certainly doesn't replace the need for a first hand experience as Slab city seems all about learning through experience, as the suggestion to also come loaded with a case of beer proves an oversight (but it was nice to be able to drink Rolling Rock again).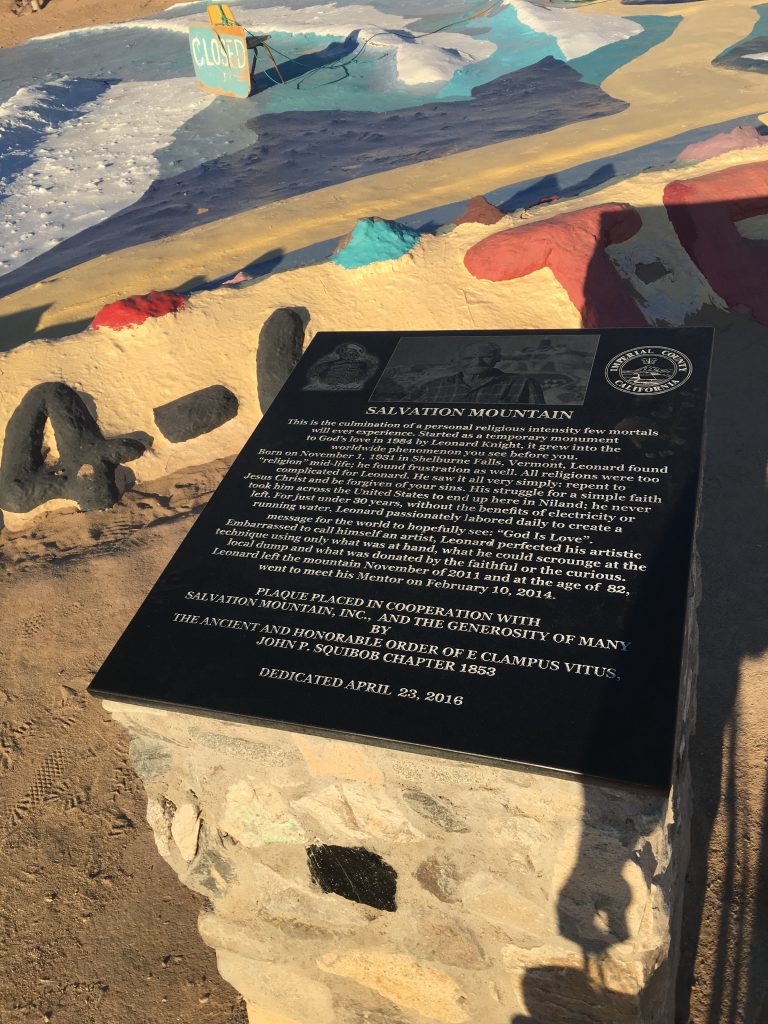 The gang of Slabbers I encountered at the foot of Salvation Mountain didn't drink. They weren't Christians, Muslim or Jews just Slabbers who saw Marijuana as the holy grail, and understood the concept of the Bud-being-wiser. Enjoying the upside of legalisation, Salvation Mountain is a wonderfully odd site to behold especially as the golden hour emanates it's golden rays upon everything in its path, as if God, for an hour wants everything's beauty to be at the forefront, allowing us to bask in the delight of sheer existence…..or It was the Alien OG and my 6th Rolling Rock providing a divine intervention.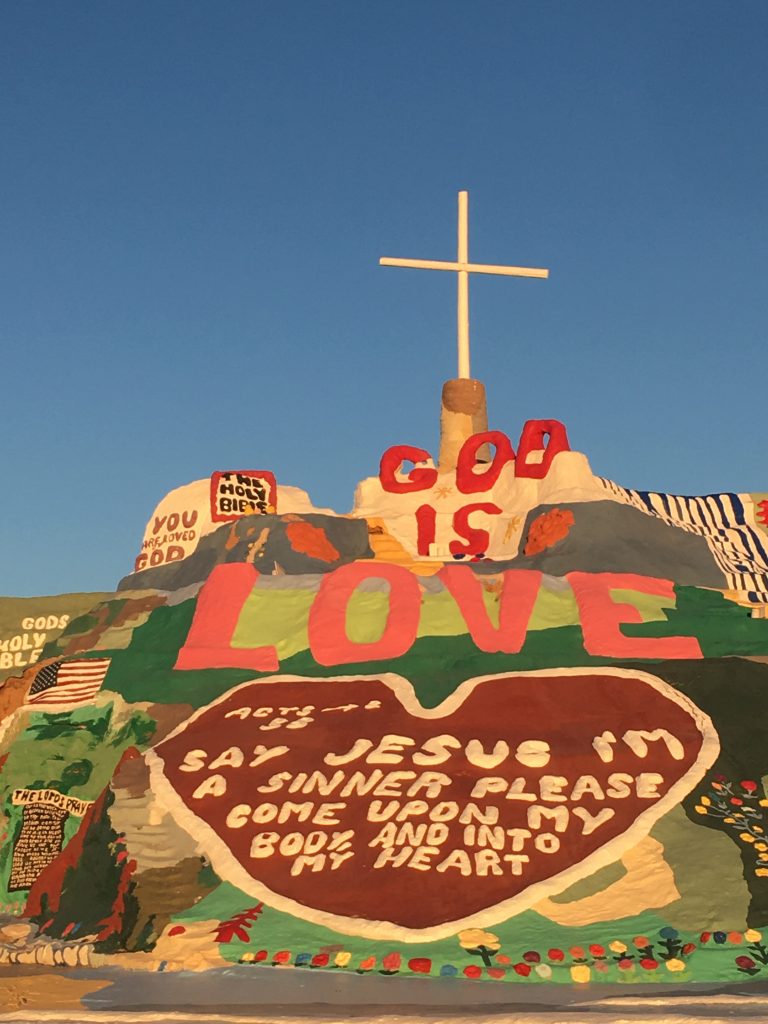 Salvation mountain as illustrated by our golden hour snaps is an ode to John 3:16 using a fair amount of Latex paint, what else would survive the elements and thrive? This quote is a pretty favoured bible exert as if you flip an "In n" Burger" cup you'll fine John 3:16 written and sitting quietly on the underside, so next time you enjoy one of the west coasts favoured burger joint, remember you are eating the body of Christ, Transubstantiation along with animal style fries is always on the menu whether you like it or not.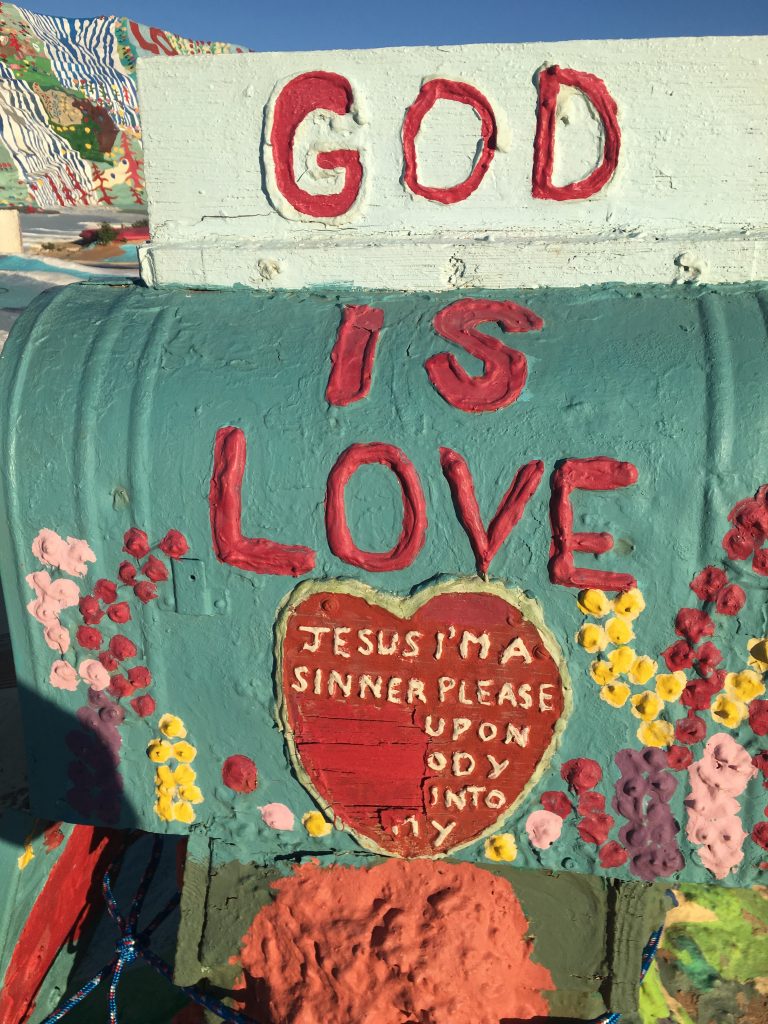 This holy mound is really the gateway to the rest of Slab City and it's visual free-for-all landscape, which has proven a suitably apocalyptic backdrop for a host of film and televisual needs (have a google). The rest of the former Military base is divided into areas such as East Jesus & The Range, East Jesus being the centre of artistic installations & abandoned small aircrafts. As night emerged suddenly, & despite warnings from the outside world to avoid "The Slab" at night, It was a largely pleasant experience following the road to the end of "The Range" & having what was presented as chilli and beans in the local bar.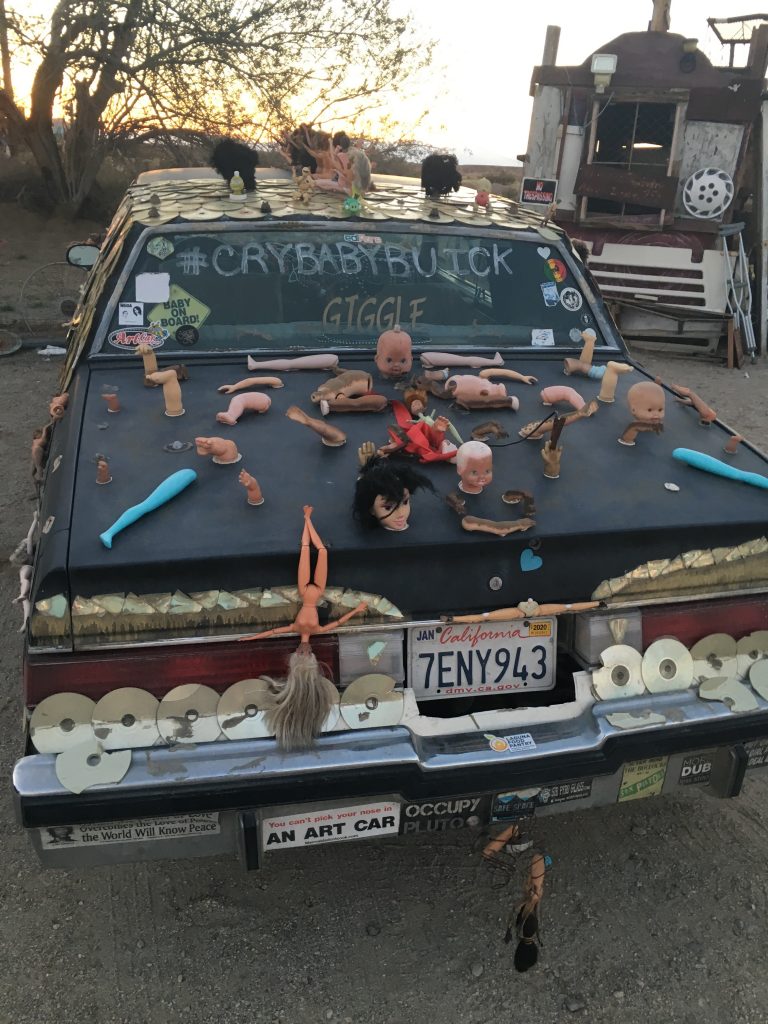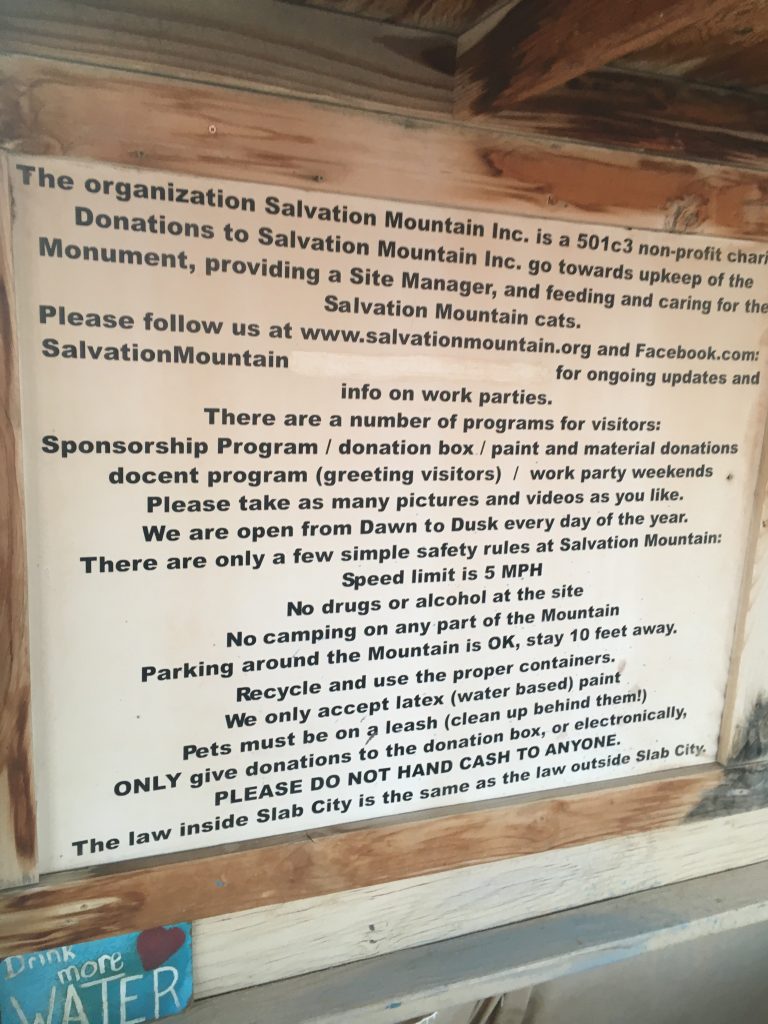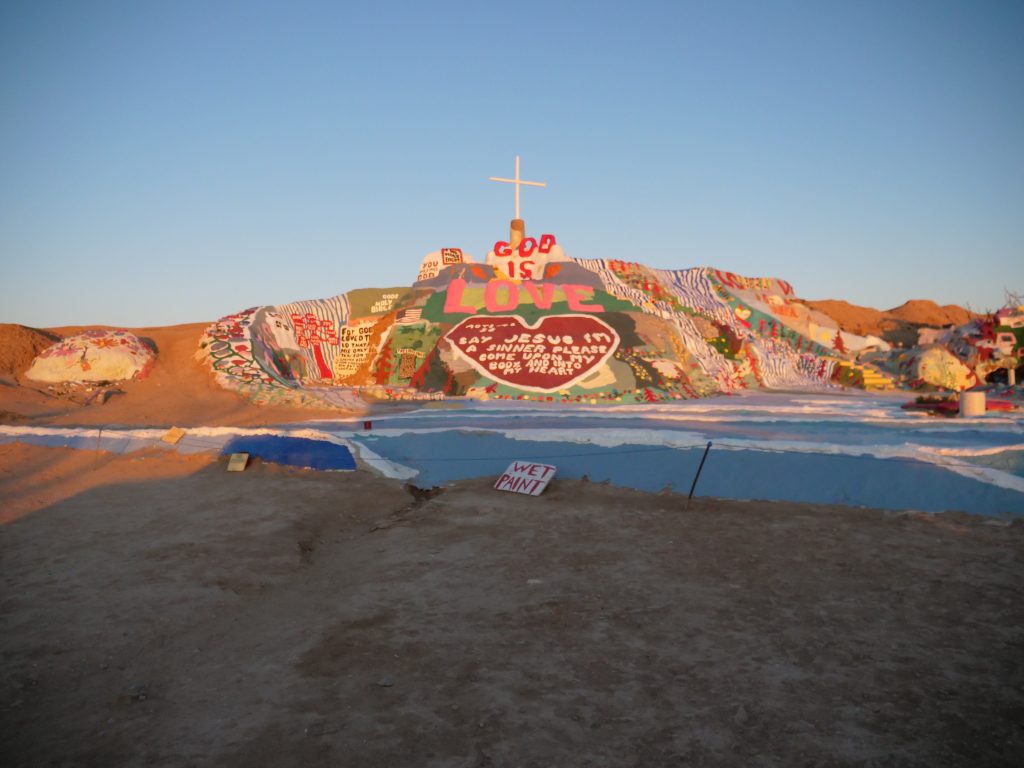 This way of existing "Off the Grid" & relying on Solar power may not be for most of us, but 4G reception was pretty ace & all the inhabitants I met had more moral fibre than the average heathen in the street, a salient example being that many visitors who have left possessions etc cameras have had them returned to them (somehow) at the expense of inhabitants. Many communities don't have a unified idea of respect, preservation and sanctity, however Slab City ethos & its citizens commitment to this approach should be lauded & visited in moderation by us non-Slabbers.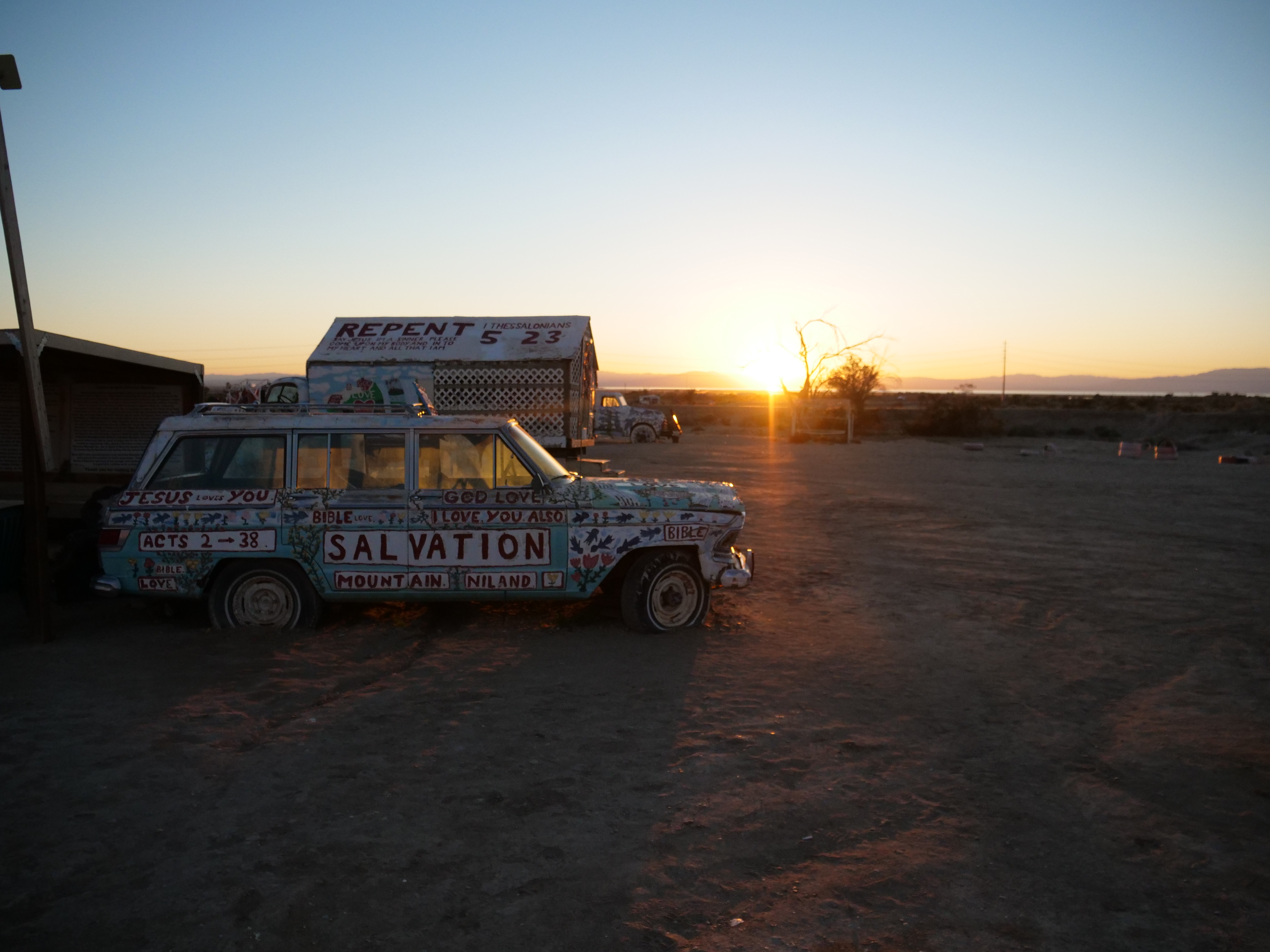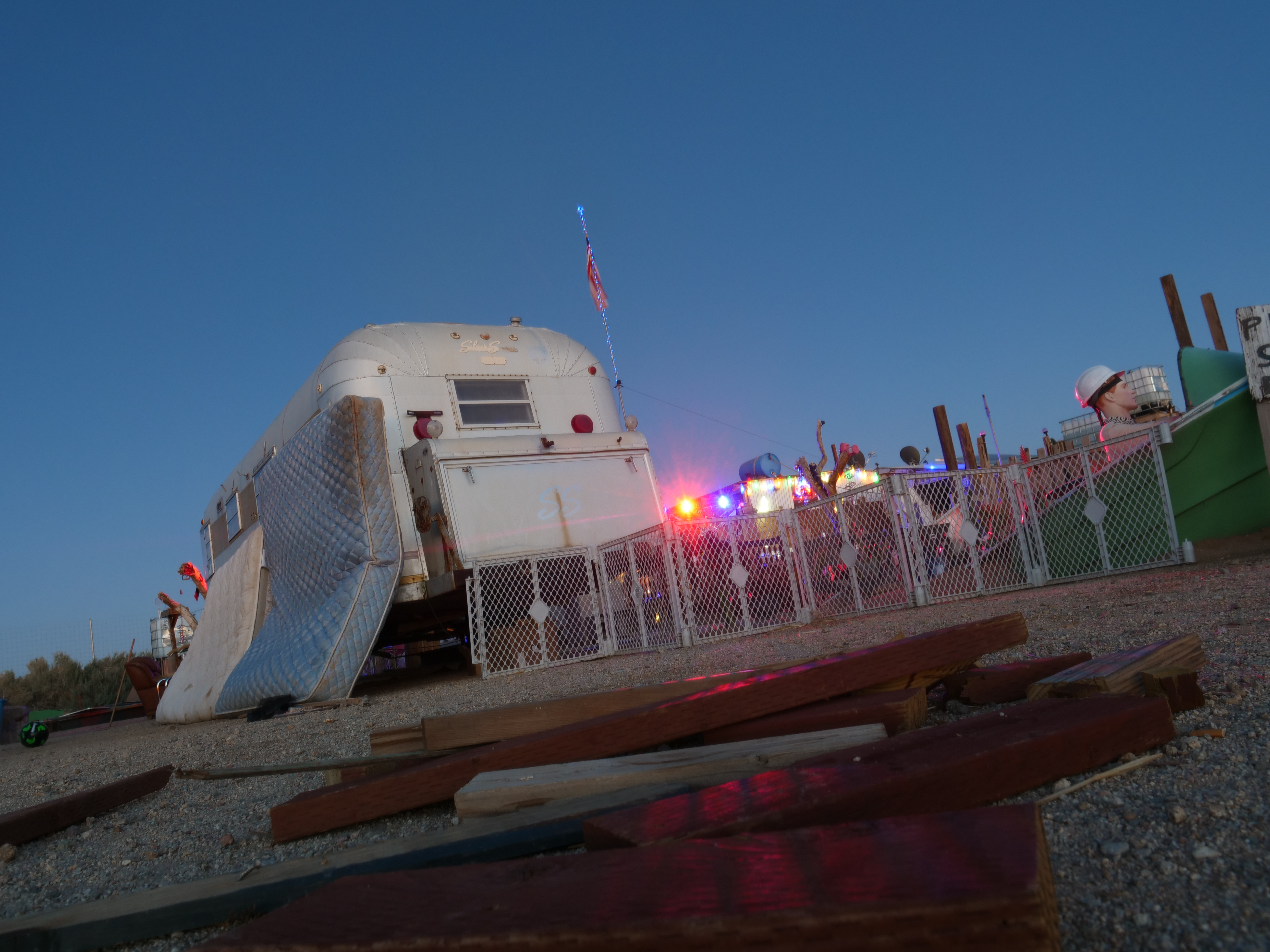 All images  Oliver Malin (c)
More: wikipedia.org/wiki/Slab_City,_California
About Oliver Malin