We caught up with artists Dorit Levinstein and Yoel Benharrouche ahead of their joint exhibition Garden of Eden – to ask about their art practices, their exhibition and their 20-year relationship with the gallery Eden.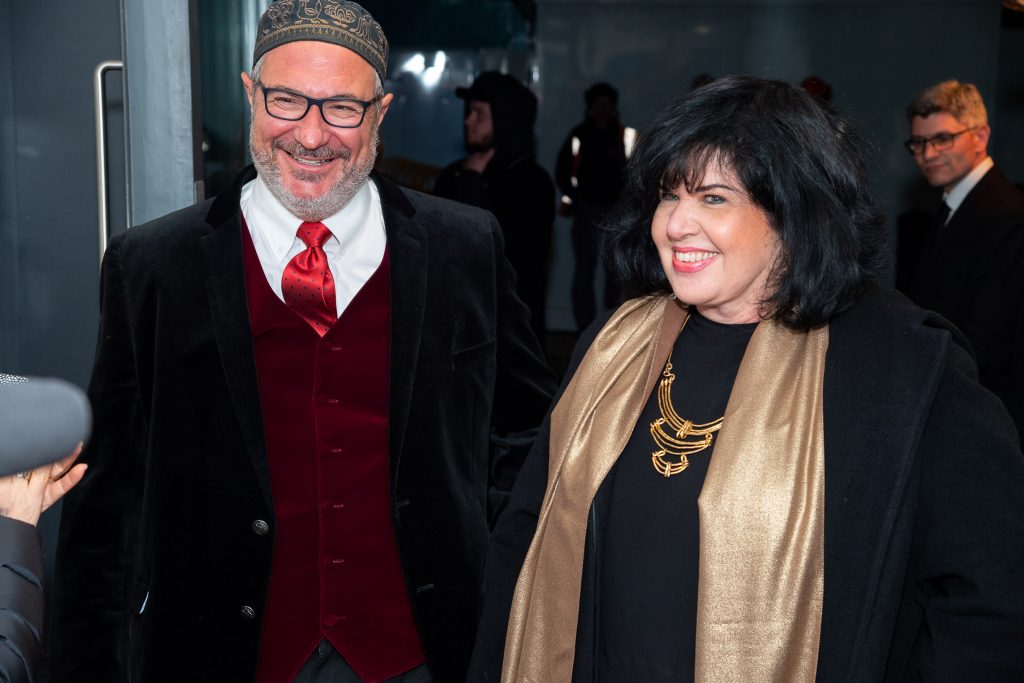 Yoel Benharrouche and Dorit Levinstein at the opening of Garden of Eden
Have you worked together before on an exhibition?
We have both been almost 20 years with EDEN gallery. but this is the first time we have worked together on an exhibition. I do painting and Dorit does sculpture. We worked separately but on the same theme / idea and it was amazing when we saw each others work there was such a connection an amazing synergy of colour and form, it was like divine intervention like it was always meant.
Did you produce work specifically for the show?
Yes, this is all new work.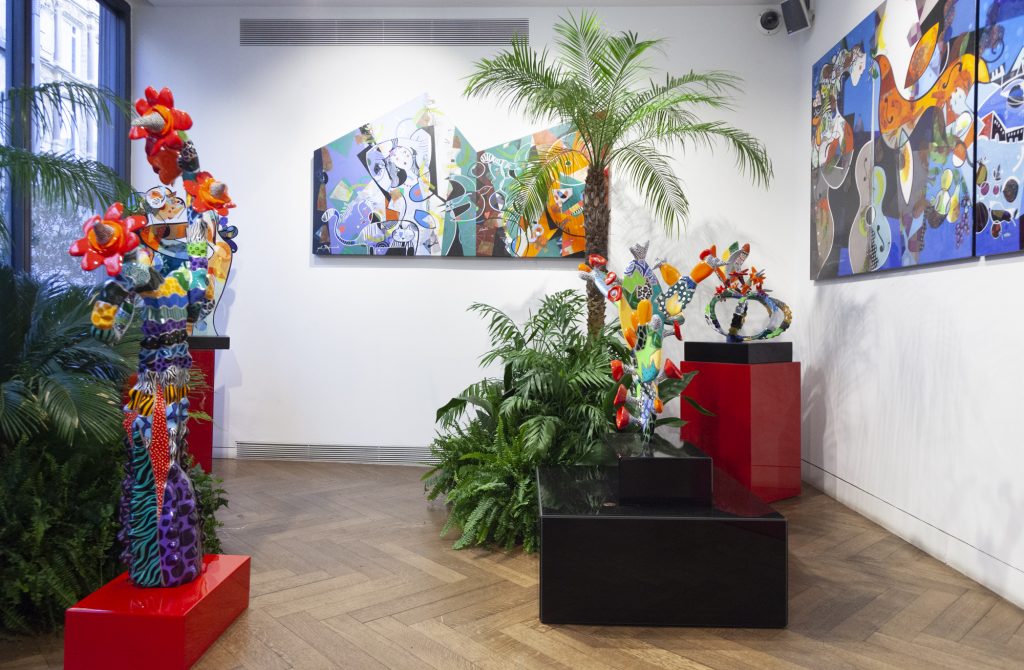 When did you start work on the show?
DL I started two and a half years ago because I had personally a very hard time in my life.then. It just came to me totally out of the blue. I needed to investigate the succulent, investigate cacti it just came to me. Just the word like a song and when I started investigating I realised I was the cactus – I am resilient, I am a fighter – I will survive, I will prosper. But the difference between my cacti and real cacti is they bloom only once a year where my cacti bloom every day.
YB My paintings are always about life but not a superficial view I try to go inside. My painting are different graduations of my soul you have the first vision and after you can read a message you can go deep and connect to my feelings you understand on a very deep almost intuitive level what I am trying to say with my work. When you see and feel the work you will understand the secret that the work contains. We have in common these colours they shout but inside there is a pure spirit a tenderness, I think we are very close we have a very emotional connection, I know many artists in the gallery, but you know I love and I respect Dorit.
DL I saw Yoel working when I joined he was my mentor. I watched him painting and I had such admiration for how he worked. I think you can see that connection in this show you can see the beginning and the growth of our friendship – you can see it blooming in the garden – in the garden of Eden.
YB You know it really worked because we both have no ego. I don't have any ego with Dorit. It's not I am the first we both want each other to do the best they can and communicate as strongly as possible through our work.
DL We never copy and always we do what we think is right we do not produce what is fashionable. I respect Yoel because he's truly authentic.
Did you see each other's work before the exhibition was installed?
YB/ No but it was amazing Dorit's work just seemed like a continuation of mine the painting and sculpture feel like they are from the same hand – it's truly beautiful.
Dorit Levinstein and Yoel Benharrouche Garden of Eden is at Eden Gallery through to 22nd March at EDEN Fine Art eden-gallery.com
Categories
Tags