In an earlier blog post, we looked at how you could improve the security of your Mac device by tightening up all of the preferences in your settings and privacy options within the OS. From setting passwords on your home screen through to minimising app access to your images, location and data.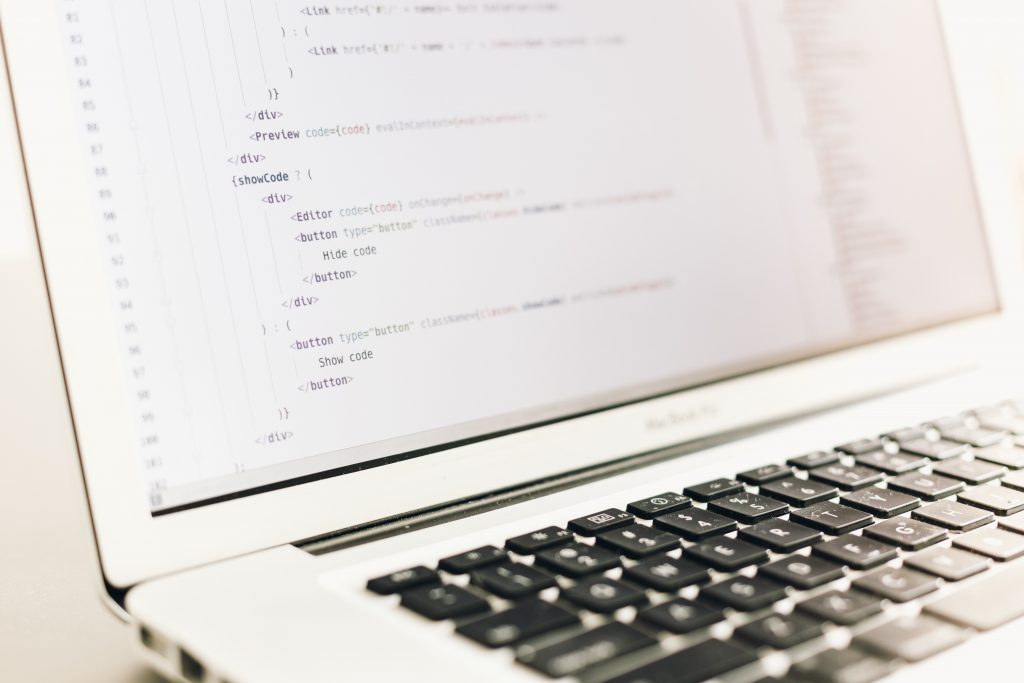 By taking the steps that Apple make available to secure your privacy, you've already done a lot to protect yourself. From putting up your firewall to prevent an authorised incoming data through to locking down the information that you choose to share with advertising networks, you've effectively added a defensive layer against yourself and the dreaded malware attacks.
It's certainly something that you need to do. Figures from last year showed that Mac-targeted malware rocketed by over 270% in 2017. And the new threats recorded last year suggest that the growth percentage will be even higher.
With with cybercriminals, government authorities, snoopers and other digital criminals highly motivated to get their hands on your data, it certainly pays to stay one step ahead of the game. In this blog, we'll look at some of the other tools you can employ to build a powerful digital fortress around your internet time, your personal data and your identity.
1. Use a VPN
We've said it before and we'll say it again! A VPN is singlehandedly one of the easiest ways that you can protect yourself and your devices when you're online. For the sake of a few £££ a month – or even nothing at all for free services, a Virtual Private Network instantly protects you online without any need for manual intervention on your part. On your Mac device, just enable your VPN of choice and away you go.
How does it work? The VPN is a totally secure digital tunnel through which your data passes to its end destination. The VPN encrypts your data for an extra layer of protection and also reroutes it through a decoy server so that your location is completely obscured. The result? A totally confidential online experience that suggests you were never even there…
Different VPNs have different technologies, features and policies to know about, depending on which benefits you are interested in (accessing geo-locked entertainment content or using public Wifi safely anyone?)
If you don't want to spend ages looking at no-logging policies or assuring yourself of kill-switch features, look at our latest best VPN for Mac list which runs down the best on the market for you. VPN services change regularly so it's well worth seeing what the current best-of list looks like, rather than relying on old information.
2. Invest in anti-virus software
There has long been a myth that Mac OS is less susceptible to Malware than Windows. If it was once the case, it isn't now – and with the rise of Apple product users, cybercriminals are highly motivated to release malware that attacks them where it hurts the most… their data.
The first thing to do here is to make sure you keep your Mac OS software up to date and download all updates and enhancements. Secondly, up the ante by choosing an additional anti-virus software provider that deals with all of those irritating ads, sees off ransomware attacks, nukes malware and blocks viruses.
Some of the best on the market include Avast, Malwarebites, Sophos Antivirus and Bit Defender; all of which have Mac versions. All have their own features and benefits and all have a cost attached. But with cloud software updates, cutting edge technologies and ongoing development to help see off the latest attacks, they are certainly worth the investment if your personal data is something you'd rather not share.
3. Password managers
You know you need a stronger password. You also know you need a series of longer, stronger passwords – which are unique to each log-in. And YES, we know you know that you shouldn't write them down… but just in case you aren't fulfilling every criteria here, a password manager makes it easy for you.
These services provide extremely long and complex unique passwords which they then save out for you so that you don't have to attempt to remember them. 1Password is popular and it has a 30-day free trial to give it a go before you commit. Dashlane and LastPass are also well worth a look.
In conclusion
You can build up a powerful multi-layered approach to protecting your Mac:
Step 1: Make use of every setting in your phone's privacy and security settings and lock down everything as much as possible.
Step 2: Use anti-virus software to keep rogue elements out of your digital life.
Step 3: Use a password manager to help you keep your passwords suitably complex and varied.
Step 4: Use a VPN to completely hide your identity online and act as though you were never even there in the first place – let alone visible and susceptible to an attack!
These software packages are all highly affordable, cloud-deployed for immediate upgrades and software downloads and certainly well worth the small investment for the huge payoff; complete security and protection from an internet filled with malware!
About Mark Westall