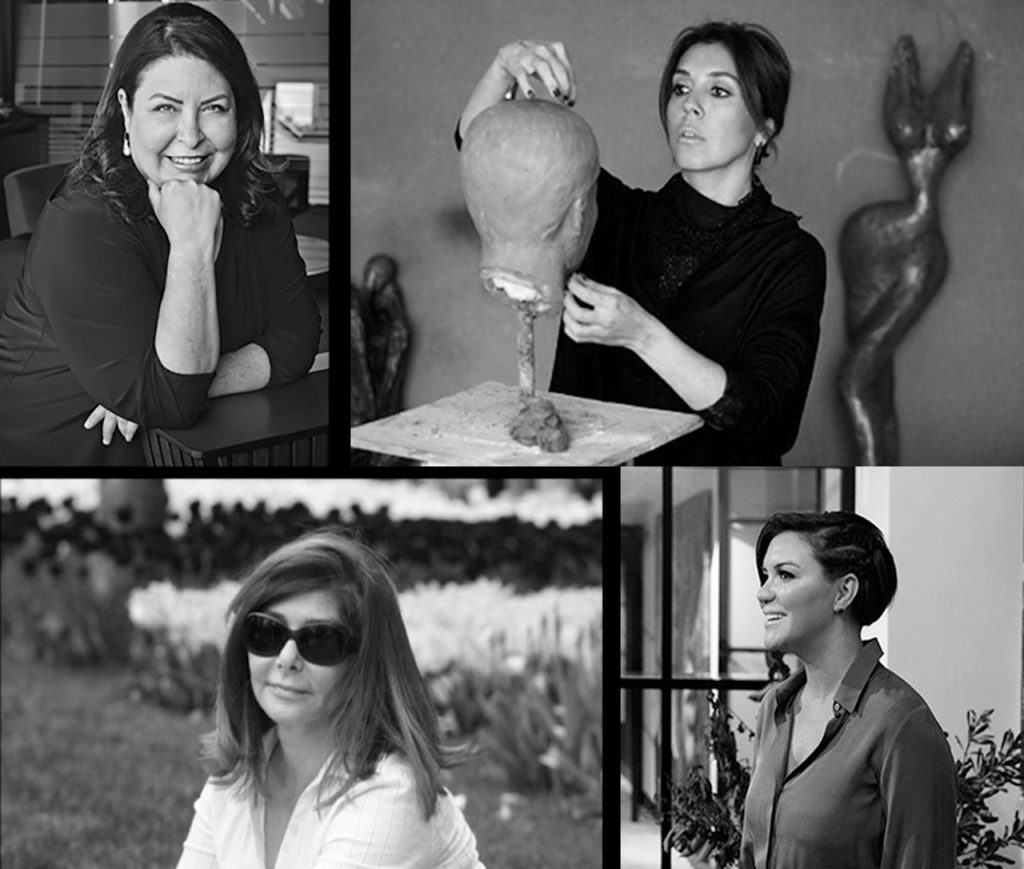 L-R : Top  Senur Biçer, Nilay Özenbay Bottom: Renan Ertosun, Nihan Yardimci Cetinkaya
NG Agency & Artworks is opening its first exhibition and gallery in Mayfair, London. The exhibition will be a showcase for four Turkish artists opening on Saturday, March 16th to March 30th.
The exhibition takes it's name from the Andromeda constellation that contains the Galaxy with the same name, the most distant celestial body that can be seen from the Earth.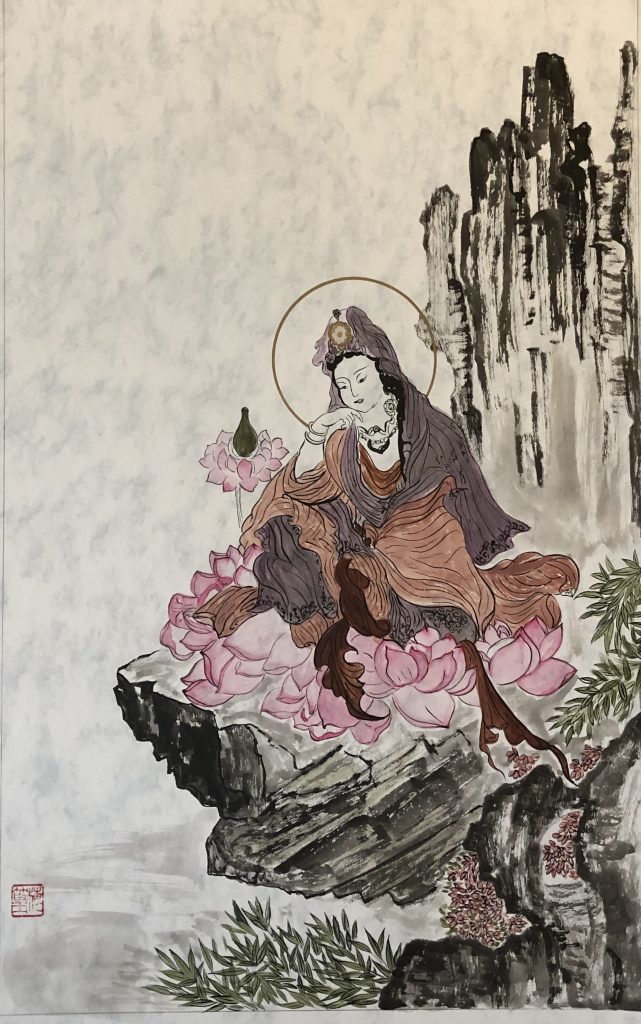 Senur Bicer holy lotus
Senur Bicer will present Sumi-e, ink art on paper, which demonstrates the most beautiful examples of her creative and tasteful approach to this art.

Renan Ertosun Speed Colour Movement II
Painter Renan Ertosun will take part in the exhibition with a selection of "speed" themed works created by emphasising the flow of time.
Nilay Ozenbay will be presenting her sculptures which show her recent concept voltage.

Nihan Yardimci Secret of Renaissance
Nihan Yardimci Cetinkaya uses many different materials in her art practice from aluminum to cement, from wood to stone. She will present the lightbox work from her Renaissance's Secret Memory series, which was shown at the Florence Biennial in 2015 and Miami Art Basel in 2019.
The Andromeda Turkish Artists' collective exhibition March 16th – 30th at NG ARTWORKS GALLERY 4 Mandeville Place, Marylebone, London W1U 2BG, UK
About NG Agency & Artworks:
NG, which has been providing services to leading brands and institutions in public relations consultancy, event management, production, media acquisition, corporate publishing and social media management, announced its 10th year in 2014 by declaring "Art in the Office" and began organizing exhibitions. The exhibitions were held with the leading artists of Turkey such as names Aysun Akbulut, Nilay Kan Buyukisliyen, Kadir Akorak, Yigit Yazici, Bedri Baykam, Sahin Paksoy, Devrim Erbil. NG carried out the art experience abroad and implemented an exhibition on the island of Capri, where the works of Turkish artists and designers such as Renan Ertosun, Sebnem Buhara, Batya Kebudi and Bekir Sert were presented.
About The Artists
Nilay Özenbay was born in Istanbul. She is married and has two children. She graduated from Istanbul F.M.V. I??k Private high School. In 2008, she attended the sculpture workshop at the New York School of Visual Arts. She has graduated with a first degree from Department of Sculpture of Visual Arts Faculty of I??k University in 2015. She continues her works in her own studio.
Renan Ertosun paintings show colours, shapes, and light. She has been painting since she was young and her desire to paint is an unstoppable impulse just like breathing. Although she chose to complete her education at the Ankara University Faculty of Pharmacy after she never gave up painting. From 1987 she started working together in the workshops of painters such as Mine Arasan, Zerrin Ayr?kaya, Bahattin Odaba??, Yusuf Taktak ve Ekrem Kahraman. During the late 90s and early 2000s, she participated in many personal/collective exhibitions and art fairs both nationally and internationally. Renan Ertosun has continued her work in her workshop at Galata Kuledibi, in Istanbul. Her works have been exhibited in Formula 1, Uim Offshore Championship and the Redbull Air Race.
Senur Biçer was born in Istanbul. She studied at London Art College and earned her Masters in Chinese brush art and ink painting. Has finished Turkish Grand National Assembly National Palaces Y?ld?z ?ale Hikmet Barutçugil Ebru Workshop. She studied the art of illumination in the department of Gilding of Topkap? Palace. Since 2012, she has been studying Japanese ink painting (Sumi-e) and calligraphy at The Japan Calligraphy School in Tokyo. She continues her studies at Sumi-e Association in the United States and in her own atelier in Istanbul. She creates paintings and decorative objects made on rice paper and natural paper with natural paints.
Nihan Yardimci Cetinkaya was born in Ankara. Since 2005, she uses many different materials in her practice from aluminum to cement, wood to stone. Her first exhibition, Ruloylamala opened in 2011, with Ruloylamala-2 in April 2014. In November 2017, she organized an exhibition called Refresh My Memory in Istanbul with the British Be4 Art Gallery. «The Secret Memory of the City» Gizli stands out as the 4th personal exhibition of the artist. Nihan was invited to the Florence Biennale in 2015 and to Miami Art Basel in 2019.
Categories
Tags