Time Tries All Things by Irish artist and filmmaker Grace Weir is the inaugural show in the Gallery at the Institute of Physics, a new £30M building in the heart of London's Kings Cross. We managed to ask Grace a few questions ahead of its opening

Grace Weir in Time Tries All Things
How do you start thinking about how to visualise concepts of time?
It was through working in film that I became increasingly interested in the nature of time. There are specific qualities to the medium of film that can address ideas about time. Watching a film can show, reveal, question, in its own cinematic terms ideas about our perception of time. Time is intrinsic to both film-making and physics. It was thinking about these ideas that led me to first approach a physicist, Ian Elliott in order to understand more about time. I was interested in the way physicists thought and in the conceptual approach, they can share with artists, a desire to demonstrate complex ideas with a certain economy. What interested me was the idea that the experience of time in film consists of a succession of moments. What we see as present occurs over an interval.
I have also been interested since my earliest work in the nature of memory and its mediation through photography. Photographs act as an interpretation of an event when it is no longer actually being experienced. Our present becomes a legible past. They form a record that can be looked at to help us more accurately remember this particular time at a later time. But I am interested in not just seeing photography as a fixed repository of the past but in the way, it can act as a means of generating other temporalities. And in how to address the separation that exists between events as we experience them and the records made.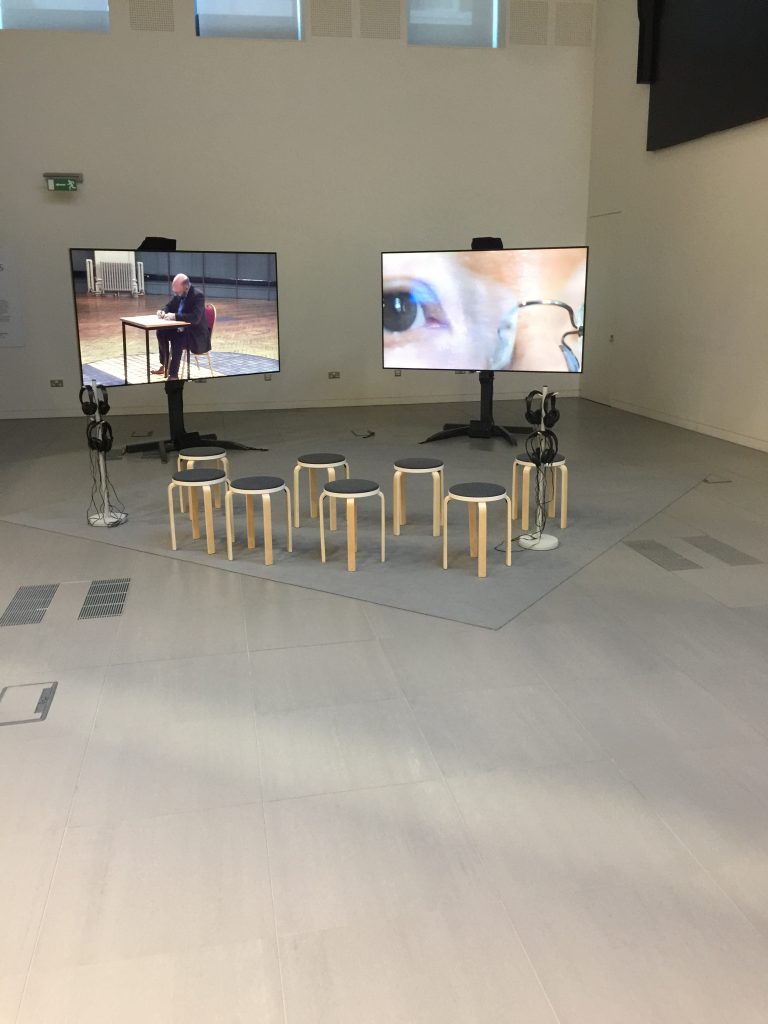 So it's the dialogue between the conceptual nature of ideas and the ways in which thinking becomes material or is made manifest, that allows me to explore ideas about time. My works have frequently referred to the act of making within the mediums in which they are made, including where time itself forms the work.
Many artists who work with concepts of time and consciousness such as Henri Michaux have taken hallucinogenic drugs to get a better understanding of time have you ever considered this route?
Personally, I have not found the need for drugs to question reality or find it fantastical. Probably if anything I need a crystal clear head to appreciate the kind of extraordinary shapes and concepts that contemporary physics suggest.
Has working with Professor David Berman and Professor Fay Dowker changed how you think about time?
Yes, my sense of the present is changed by thinking about the different concepts they propose. I also think about the future more. How we are preoccupied with the past and the present and the way the future supersedes the present. In a way, it has restored the importance of the future to me at a time when our sense of the future has been lost, whether the future exists already or has yet to come.
Do you think theoretical concepts of time can play any practical use in everyday life?
Yes, I do think we need to rethink our concepts of time. Everything depends on the way you understand the passage of time, an understanding of time is inherent to an understanding of history. Understanding time differently to the over-simplistic one we tend to use could potentially bring about a radical transformation in many areas.
Was it important to you that the people who came up with the concepts were the people who explained them in your films?
The film was led by the conversations with the people in the film. The voiceover is a distillation of those conversations. It is an unusual film in that the sound was first and then the image. Fay Dowker was one of the first people I met when researching for the film and listening to her extremely rigorous and thoughtful conceptualisation of ideas about time struck a profound chord with me. In particular with regard to thinking about the divisions between art and science and in our use of language. Later I met David Berman at Queen Mary University. And it was actually while in conversation with him – he is a phenomenal communicator of complex ideas in physics – that the first germs of the final project began to crystallise and I realised that the work was going to be led by the voice, by language. When someone has a conversation with you and many months later you are still thinking about what they said and how they said it, eventually the only response for me, is to reply in my own voice and make a filmic portrayal of those moments.
What does  'Time trieth troth' mean?
'Time trieth troth' is a proverb, that from at least the early 16th century, has been used to suggest that time will test, judge, and ultimately determine the truth, whether of an event, claim or belief. 'Time tries all things' is a translation that was used for the title.
Time Tries All Things a new video installation by Grace Weir for Institute of Physics, 37 Caledonian Road, London, N1 The exhibition is open to the public from Monday 21st January –29th March 2019 and is FREE to see www.iop.org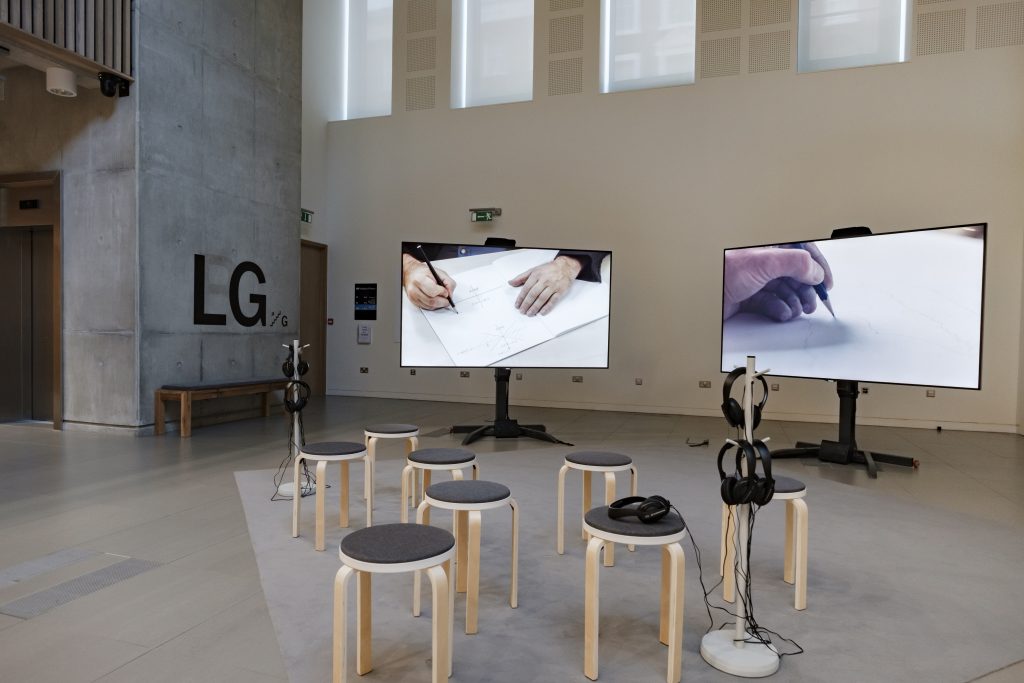 Installation shot, Time Tries All Things, 2019,Grace WeirPhoto: Thomas Skovsende, Courtesy Institute of Physics
Categories
Tags