London Art Fair opens to the public today and we have chosen a few artists for you to go and check out on Level 1 of the fair.
1 IIkow Yoon at Chiara Williams P31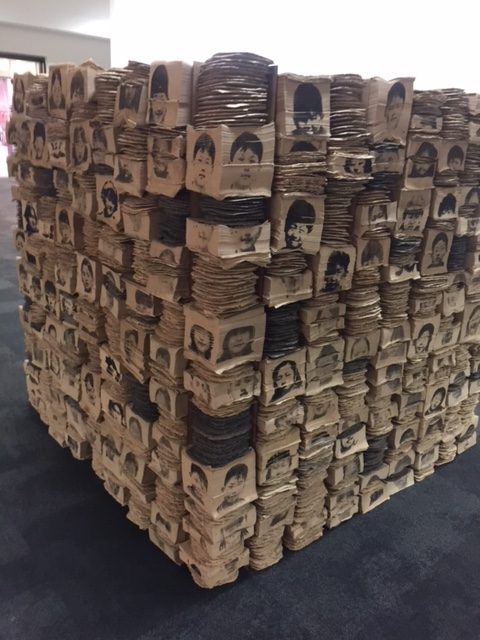 Ilkwon Yoon was the winner of the winner of the Solo Award 2018 which Chiara Williams runs every year.
yoonilkwon.com www.chiarawilliams.com
2 Gustavo Ortiz at Olivia Connelly G24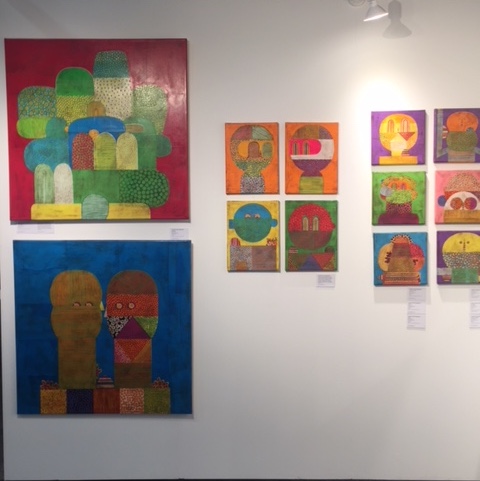 Gustavo Ortiz draws his influences from the colonial art and native indigenous artistic practices of his Argentinian heritage. Myths and legends provide the inspiration for his subject matter and his colour and composition evoke the vibrant textiles.
Ortiz uses collage and mixed media to create his charming, whimsical and beautifully executed pieces which each take on a life and a story of their own. Often produced in series his work touchingly narrates the human condition. Ortiz has exhibited widely throughout Argentina, Paris and London and has a huge following from all who fall in love with his work.
3 Marcelo Brodsky at Rolf Art P16A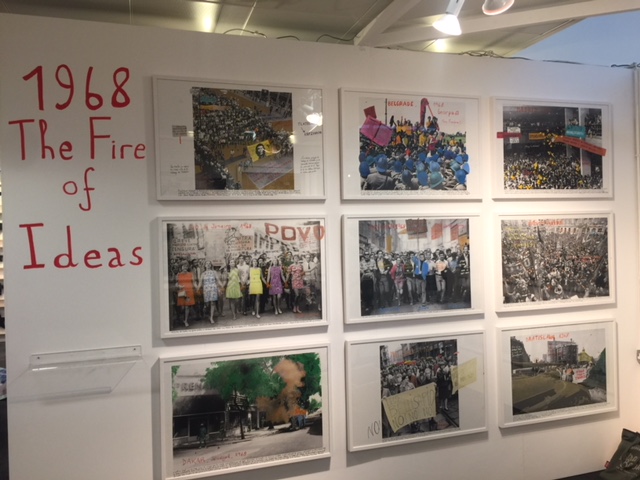 rolfart.com.ar
Marcelo Brodsky (1954) is a conceptual artist and Human Rights activist who uses photography to intervene in the ongoing debate about Argentina's Dirty War (1976-1983). Framed by trauma and its theory his visual essays engage critically with an international network of memory projects.
rolfart.com.ar
4 Kara Chin at IMT P8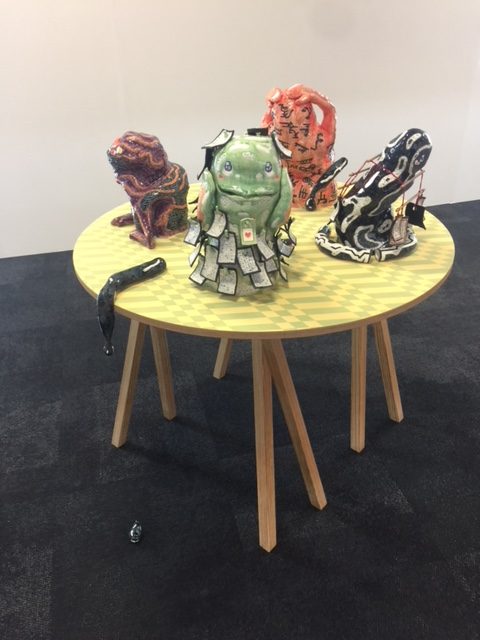 www.karachin.co.uk
www.imagemusictext.com
5 Rebecca Harper at Anima Mundi P18B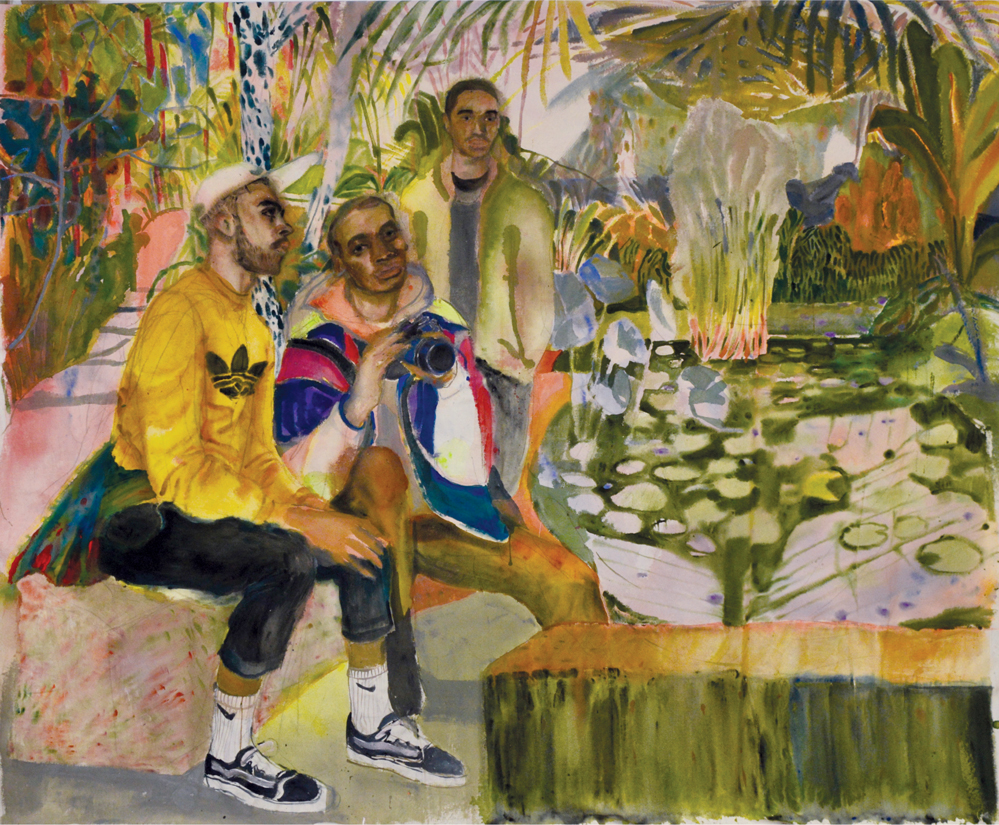 Rebecca Harper was born in London in 1989 where she still currently lives and works.
Her often large-scale paintings, underpinned by intense drawing, demonstrate a mode of reconstructing visual appearances; events, beliefs, dreams, memory and mediated imagery, whereby seamless, sometimes fictional fragmentations are rearranged and presented as plausible happenings.
6 Raphael Adjetey Mayne at Artco P2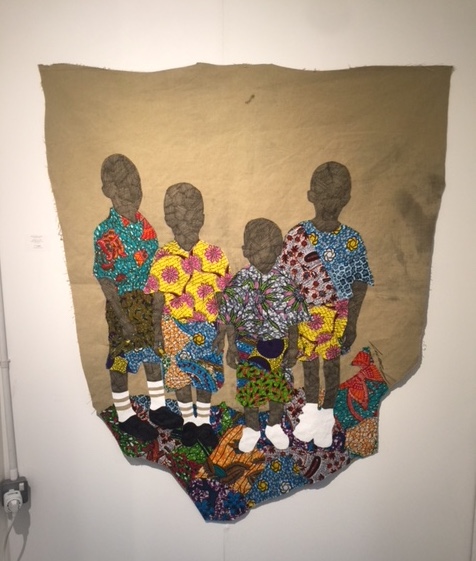 Raphael Adjetey Adjei Mayne was born 1983 in Accra-Ghana. He studied at the Ghanatta College of Art and Design in Accra-Ghana. Mayne is an artist whose mediums span from the stretched linen of a canvas to the cotton of African fabrics. The artist builds on his craftsmanship as a self-taught; working with the sewing machine and over a decade of experience to create an utterly unique style – to bring a mixed matched patchwork of African materials to the canvas. Using Adinkra symbols from West Africa, Mayne combines the traditional influences of his homeland Ghana with the modern aesthetic.
7 Katja Angeli at Cob Gallery P20B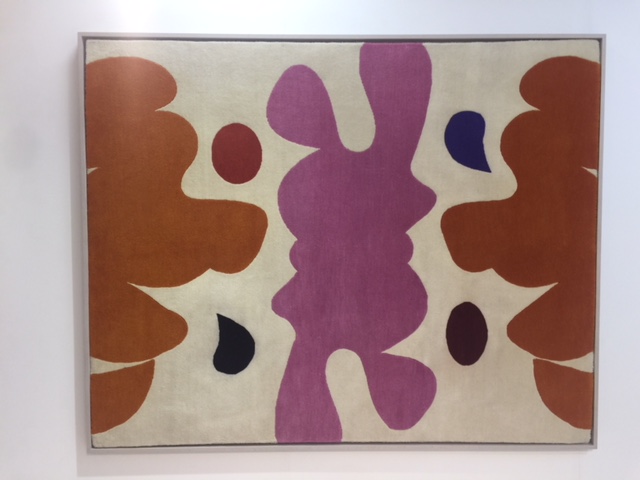 Katja Angeli is widely known for her assemblage compositions that redefine the traditions of collage within a digital context. Her works project a surreal, carnivalesque world of shifting shapes, forms and scenes. Angeli uses the appropriation and conflation of words, images, objects and space to explore the image as an ambiguous, groundless portal, referencing a narrative about identity, transformation and the relationship between the physical and the digital. Danish artist Angeli graduated from Royal College of Art (2015) and lives and works in London. Most notably she was selected for Bloomberg New Contemporaries (2016) and was awarded the Clifford Chance Purchase Prize (2016).
www.cobgallery.com
8 Ana Prata at Kubik Gallery P20A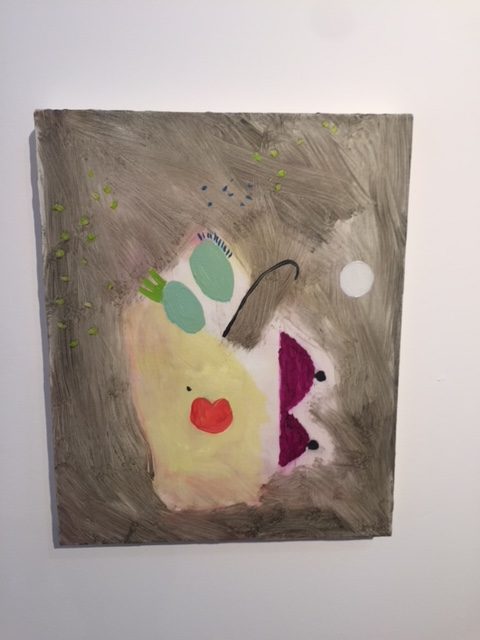 9 Afrofuturism
Not an artist but if you are on Level 1 you gotta go see these videos and read some of the books a v interesting curation of a very specific art movement. Focusing on key works from the 1970s onwards from Africa and the African Diaspora, the films on display explore the past experiences and future possibilities of African communities through alternate and imagined realities. The programme introduces the many different creative reinterpretations of science fiction, documentary, historical fiction, fantasy, straight drama and magic realism that are a feature of Afrofuturism's innovative nature and which have ensured its continuing influence. Curated by Pryle Behrman.
London Art Fair londonartfair.co.uk
16th January- Sunday 20th January
Categories
Tags