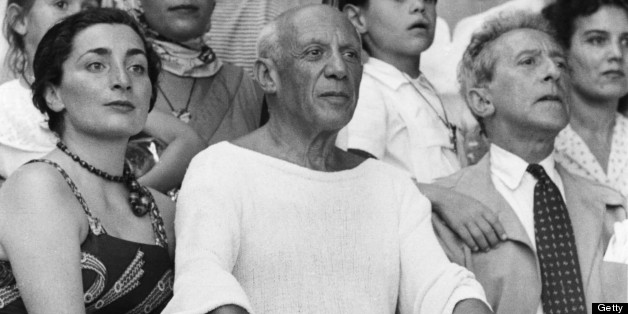 "Picasso – Birth of a Genius"—the most significant exhibition of work by Pablo Picasso (1881-1973) ever to take place in China—will be presented at UCCA between June 15 and September 1, 2019. The exhibition, which offers a comprehensive overview of the first three decades of Picasso's career, is drawn from the collection of the Musée national Picasso-Paris. It includes 103 works in total, including paintings, sculptures, and works on paper.
Taken together, these works, realised between 1893 and 1921, tell the story of the creative formation and evolution of the most daring, original, and prolific talent in the history of modern art. The exhibition, curated by Emilia Philippot, Head of Collections, Musée national Picasso-Paris, has been conceived and organised specifically for this presentation at UCCA and in China.
"For UCCA, this exhibition marks the realization of a dream we have held since our opening in 2007, to present not only recent developments in contemporary art but to examine the very underpinnings of the contemporary by showing modern masters,"
remarked Philip Tinari, UCCA Director and CEO.
"We believe that the story of Picasso is relevant to our audience in China, as individuals here continue to answer the challenges of creativity, originality, and innovation."
"Picasso – Birth of a Genius" is organised into six periods: those of Picasso's "training in hand and eye," when he produced works such as Beggar in a Cap(1895) and Study of a Torso, After a Plaster Cast(1893-1894); his "recounting of modern life," resulting in works like The Jester(1905) and Two Brothers(1906); his "search for a new artistic language," when he painted African-influenced works such as Three Women Under a Tree(1907-1908); his "creation of a new mode of visual expression," giving birth to Cubist works such as The Mandolinist(1911) and Man with Fireplace(1916); his "entering the world of dance," which saw him design the sets, costumes, and curtain for the Ballets Russes production of Le Tricorne(1919); and finally, it includes important later works by Picasso in which the influence of his experimentations as a young artist can clearly be seen
ucca.org.cn/en/exhibition/picasso-birth-of-a-genius/
About Musée national Picasso-Paris
Musée Picasso's considerable collection was established after two donations made through "acceptance in lieu," an alternative to inheritance tax, by Picasso's heirs in 1979, and later by the heirs of his widow, Jacqueline, in 1990. This is the first major endeavor that the Musée Picasso will have undertaken in China since its institutional revitalization in 2014, under the leadership of new director Laurent Le Bon, and his novel curatorial framework. www.museepicassoparis.fr
Categories
Tags