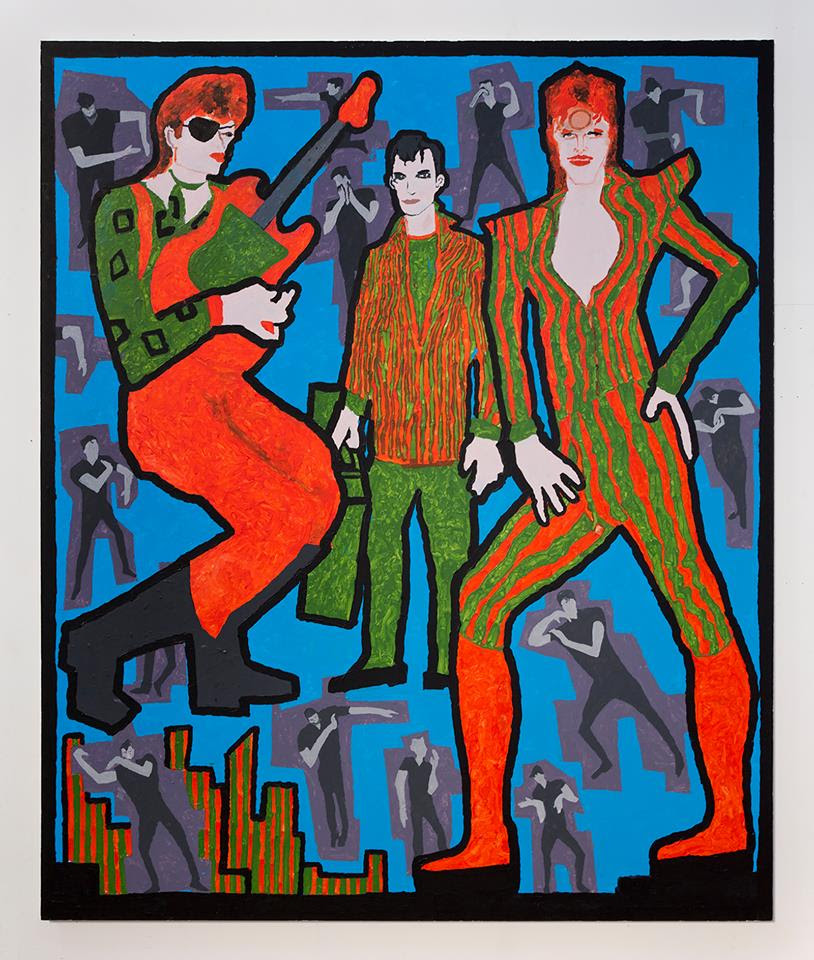 Image: Derek Boshier, David Bowie, Jack Kerouac and David Bowie, 2016, Acrylic on canvas, 183 x 152 cm.
The release of 100 white helium-filled balloons will mark the opening of Robert Fraser's Groovy Arts Club Band as a tribute to the anniversary of the You Are Here opening, which took place at the Robert Fraser Gallery forty years ago. On the occasion of their first joint art exhibition, Fraser had John Lennon and Yoko Ono release 365 white balloons over London. The curators, David Stephenson and Mila Askarova, and the artists Clive Barker, Brian Clarke and Colin Self will be present.
This exciting group show brings together thirteen artists who Fraser championed during his time along with other members of the pop art movement: Clive Barker, Jean-Michel Basquiat, Peter Blake, Derek Boshier, Brian Clarke, Jim Dine, Jean Dubuffet, Richard Hamilton, Keith Haring, Jann Haworth, Bridget Riley, Ed Ruscha and Colin Self.
The exhibition title takes inspiration from Harriet Vyner's oral history of Fraser entitled Groovy Bob, one of the key influencers and trendsetters in the 1960s when pop culture, music and art collided. To accompany the exhibition, Gazelli Art House launches an eponym double-vinyl album containing fourteen songs in tribute to Fraser. Each song is original and the album has been entirely written, performed and produced by David G.A. Stephenson and Josh Stapleton. The gatefold sleeves of the special edition vinyl have been designed & created by painter Derek Boshier.
Robert Fraser was a high-profile bridge between the worlds of art and of contemporary music. The exhibition together with the songs are an attempt to emphasise this relationship between music and art, and to celebrate Fraser's artists' continued relevance and influence.
Robert Fraser's Groovy Arts Club Band Private View: 10th January 2019, 6-8pm
Talk: Tuesday 5th February 2019, 6–8pm Exhibition Dates: 11th January – 23rd February 2019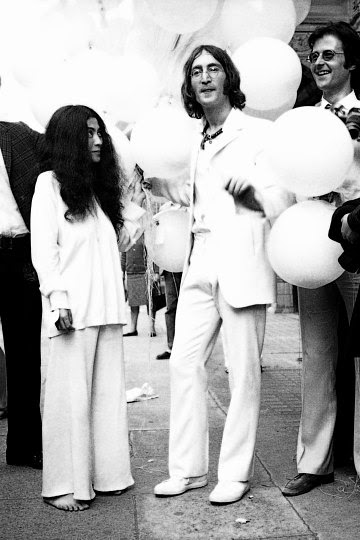 Image: Yoko Ono, John Lennon and Robert Fraser at 69 Duke Street, London, on 1st July 1968.
Categories
Tags