Comprising work made between 1960 and the present, Bridget Riley: Painting Now surveys the development of Riley's career-long exploration of looking and seeing in relation to the capacities of painting and picture making.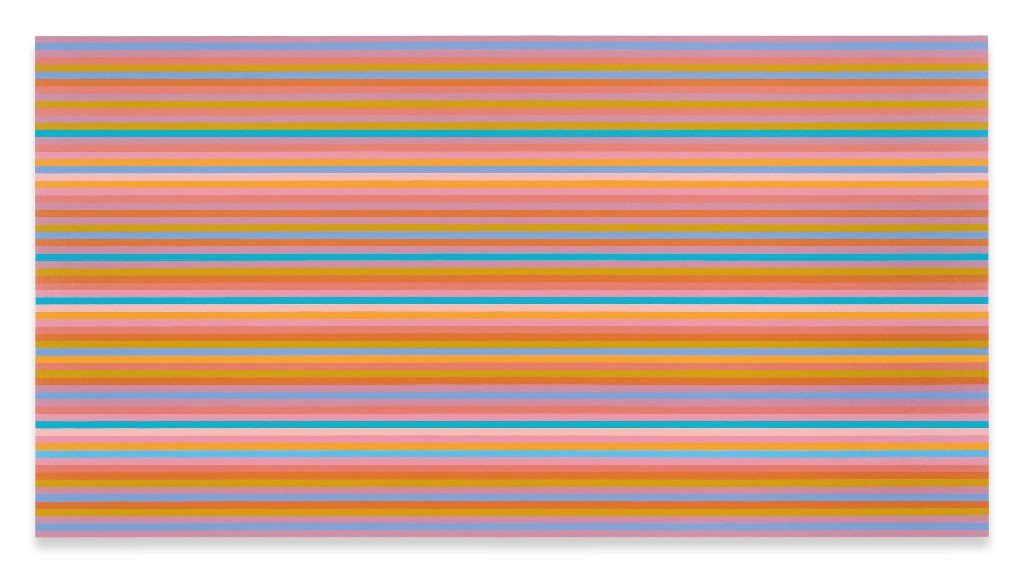 Image: Bridget Riley, Memories of Horizons 3, 2014 © Bridget Riley 2018. All Rights Reserved.
It has been written, famously, that "No painter, dead or alive, has ever made us more aware of our eyes than Bridget Riley" (Robert Melville, 'New Statesman' magazine, 1971). The truth of this pronouncement has been shared by generations of viewers internationally, for whom the experience of looking at Riley's paintings has been visceral, compelling and enfolding.
Painting Now explores the artist's work and ideas in relation to both the historical role of painting and its place within the broader context of contemporary art and cultural discourse. As such, the overwhelming sensory power of Riley's art, in terms of looking and seeing and feeling, doubles as an invitation to consider the intellectual, philosophical and spiritual questions or experiences that her work enables.
Please click here for further information.
BRIDGET RILEY PAINTING NOW NOVEMBER 16, 2018 – JANUARY 26, 2019 PUBLIC RECEPTION: THURSDAY, NOVEMBER 15, 6 – 8PM SPRÜTH MAGERS 5900 WILSHIRE BOULEVARD LOS ANGELES, CA 90036 www.spruethmagers.com
Categories
Tags