French conceptual artist Sophie Calle has enlisted 38 musicians—including Pharrell Williams, Jarvis Cocker, Lou Doillon, and Bono to contribute original music for her latest show in Paris. They had a very specific assignment: write a song dedicated to the memory of her late cat, Souris.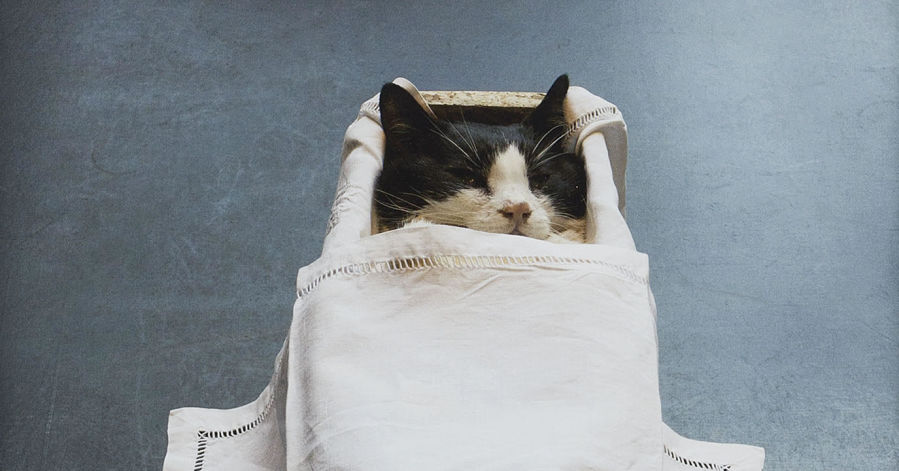 Following the feline's death in 2014, Calle's friend, the American artist Laurie Anderson, composed a song for the beloved pet. The gift prompted Calle to consider recruiting others to record a full-fledged memorial album.
Calle says that about 10 of the artists knew her cat personally. She sent those who had never met Souris photographs and descriptions to help them, as well as a four-minute video that documented the pair's everyday life together. The resulting three-volume compilation featuring 39 songs debuted at Calle's solo show at Galerie Perrotin in Paris, which opened in time for FIAC.
The full list of artists who contributed to the album:
AaRon, Laurie Anderson, Juliette Armanet, Mathieu Baillot & Mazarine Pingeot, Alex Beaupain, Benjamin Biolay, Bono, Brigitte, Camille, Arnaud Cathrine and Florent Marchet, Jeanne Cherhal, Christophe, Clarika, Pascal Comelade, Jarvis Cocker, Lou Doillon, Stephan Eicher & Frédéric Lo, Thomas Fersen, Feu! Chatterton, Irène Jacob, Jean-Michel Jarre, Keren Ann, Kincy, Ragnar Kjartansson & Kristín Anna, Pierre Lapointe and Albin de la Simone with Sophie Calle, Miossec, Mirwais, Fabrizio Moretti, Joseph Mount, The National, Linus Öhrn, Ayumi Paul, Marie Modiano & Peter von Poehl, Raphael, Nicola Sirkis, Casey Spooner & Wolfram, Michael Stipe, Mina Tindle, and Pharrell Williams.
Sophie Calle's "Two Projects: Parce que & Souris Calle" is on view at Perrotin Paris at 76 rue de Turenne until December 22.
Categories
Tags