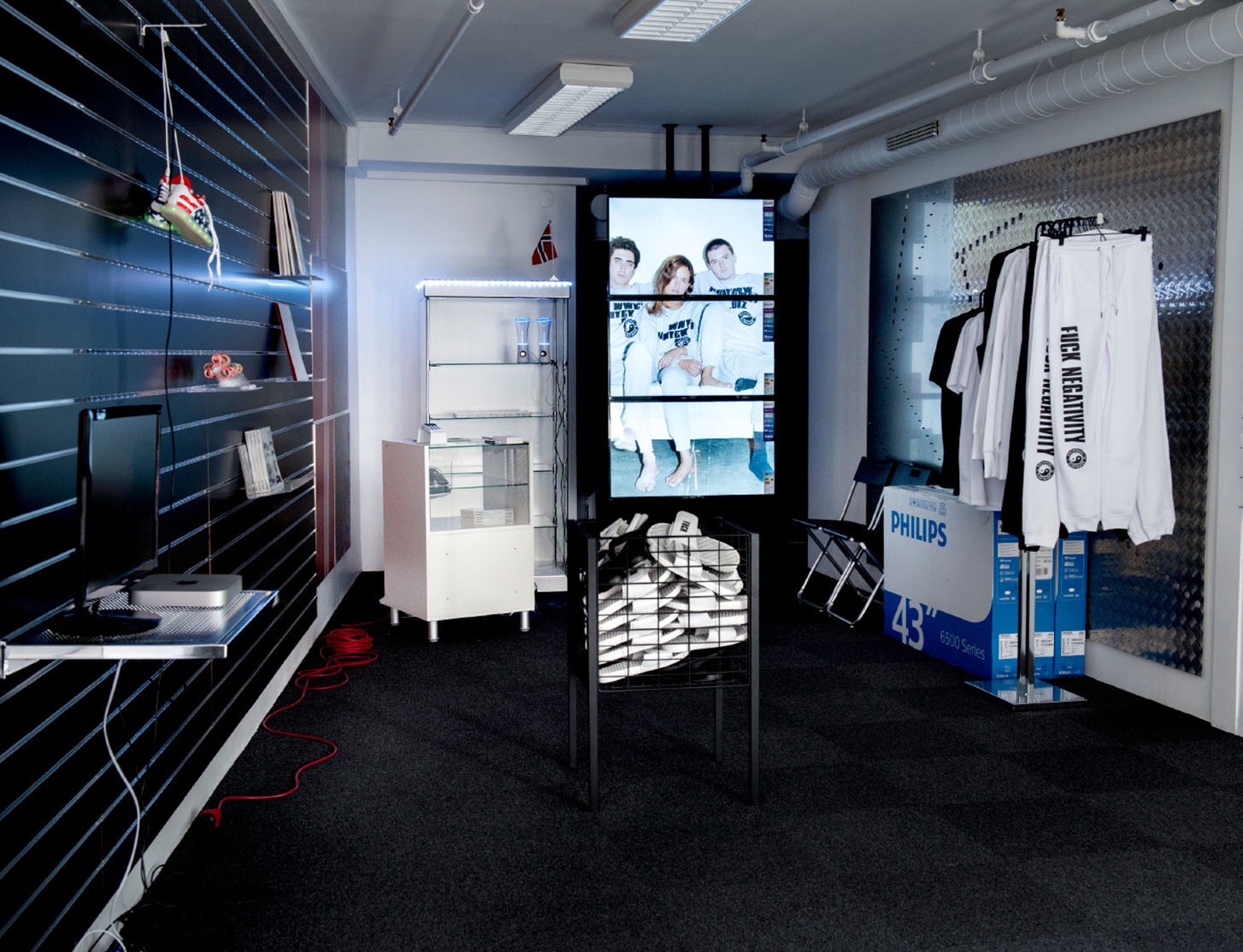 Cory Arcangel  just opened a flagship store for his Surfware brand it is located in a historically protected storefront in Stavanger, Norway's Øst neighbourhood. Just 30 seconds from the waterfront, the 34 sq meter space—a former canning factory, and more recently rifle shop—was designed by Stavanger based architects Dionne & Associates in collaboration with Arcangel Surfware founder Cory Arcangel. The space also hosts Flagship A.S., an in-house gallery. Flagship A.S. hosts 3 exhibitions a year by local and international artists, as well as lectures & performances.
Arcangel Surfware is a multinational software & merchandise publisher founded by entrepreneur & artist Cory Arcangel in 2014, and based in Brooklyn, New York & Stavanger, Norway. Currently, products are available only IRL (In Real Life) in the flagship store.
Stavanger is situated on the Southwest coast of Norway, and is a 15 minute drive or bus from modern Sola airport (SVG) which has direct flights to & from Amsterdam (1.5hr), London (1.5hr), Berlin (1.25hr), Oslo (35min), Copenhagen (45min), among many others. If you are an out of town visitor, inquire at flagship@arcangelsurfware.biz about a travel package.
Categories
Tags