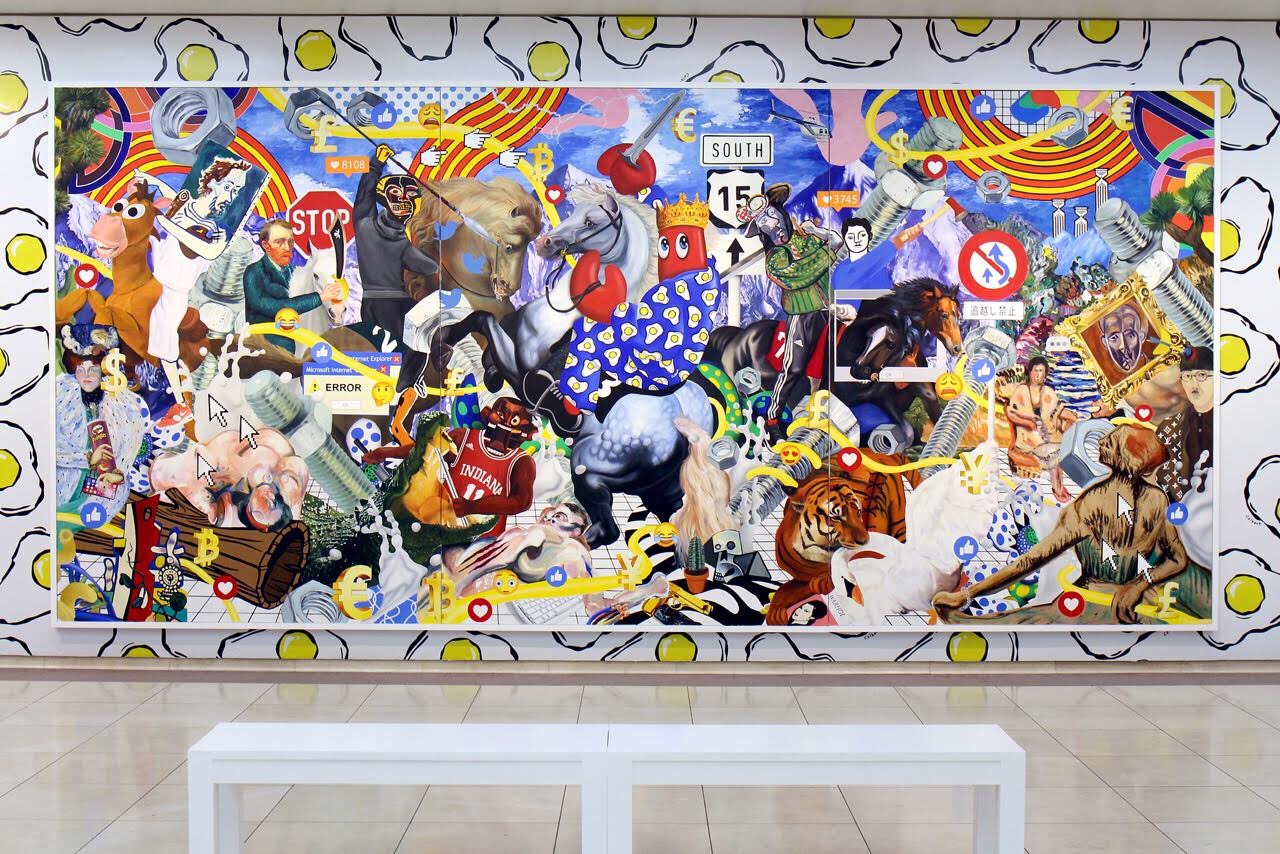 World-renowned hyper-pop artist Philip Colbert has opened his first solo exhibition in Tokyo at Galerie Nichido and it has been an amazing success.
Colbert is known for his multidisciplinary approach, creating a "World of Art" working across sculpture, painting, clothing and performance to create a unique contemporary voice.
Described by Andre Leon Talley as "the Godson of Andy Warhol."
Philip Colbert's pop language forms an engaging dialogue with the contemporary post pop art movement. Colbert's paintings cross high art themes from old master paintings and contemporary art theory with everyday symbols of mass contemporary culture, all narrated through the eyes of Colbert's cartoon lobster alter ego. His work reflects today's image saturated society, which Colbert refers to as 'hyper-pop realism' and constructs his mega-pop world.
Galerie Nichido was founded in 1928, and was the first gallery to specialise in western art in Japan.
Specialising in the likes of Monet, Degas and Van Gogh, up to contemporary pop masters like Warhol & Rosenquist. Colbert will be presenting a series of new large-scale paintings, including Dream Hunt Triptych, a 6 meter canvas featuring references to many of the masterworks in Nichido's museum collection.
"We live in a world of ultra pop saturation, a sort of mega pop world where mass intake of Instagram and social media imagery define the art of contemporary creation,"
says Colbert as he describes his practice which draws inspiration from art history and contemporary culture.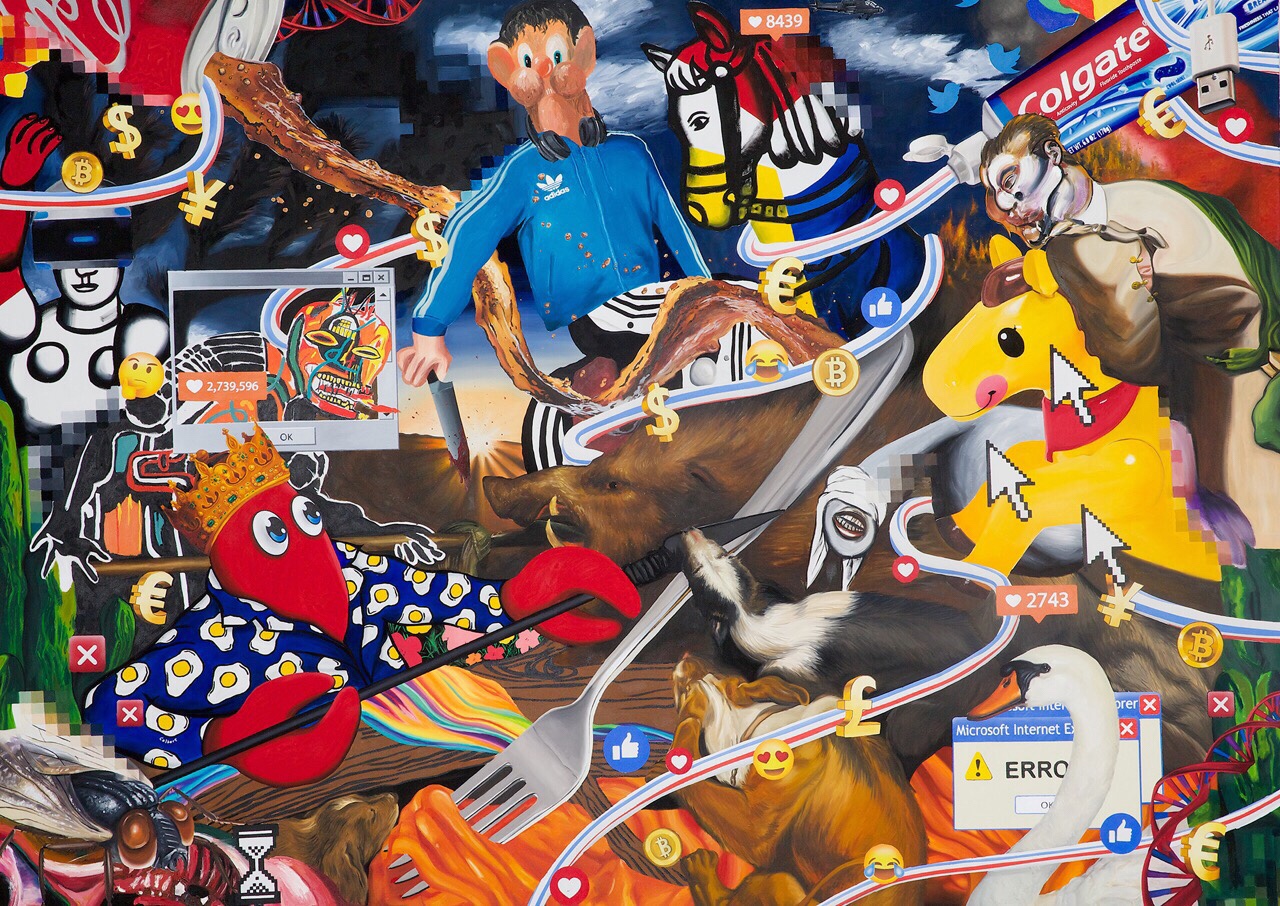 "In my paintings I illustrate this hybrid reality of contemporary consciousness, the digital information overload on our senses merging with our continued tradition of classical narrative storytelling. Horse heads pop through computer windows, expressive painterly abstraction is juxtaposed with emojis and computer generated imagery.The lobster is my avatar and visually represents my creative freedom and my dialogue and participation with the historical language of painting."
The exhibition features a unique selection of newly created paintings by Colbert, inspired by various masters'paintings that Galerie Nichido's owner holds close to his heart from the permanent collection at Kasama Nichido Museum.
Philip Colbert – New Paintings 2018 Galerie Nichido
Categories
Tags