The world's first plastic-free shopping aisle, Marvel's Black Panther costumes designed by Ruth E Carter and an eco-friendly water bottle made by Will and Jaden Smith; the Design Museum in London announces the most international list of contenders to date for the eleventh edition of Beazley Designs of the Year. The annual exhibition and awards, supported by specialist insurer Beazley, comprises of 87 nominations across six categories: Architecture, Digital, Fashion, Graphics, Product and Transport. Selected by a panel of distinguished international designers, curators and critics, the awards showcase the most original and impactful products, concepts and designers in the world today.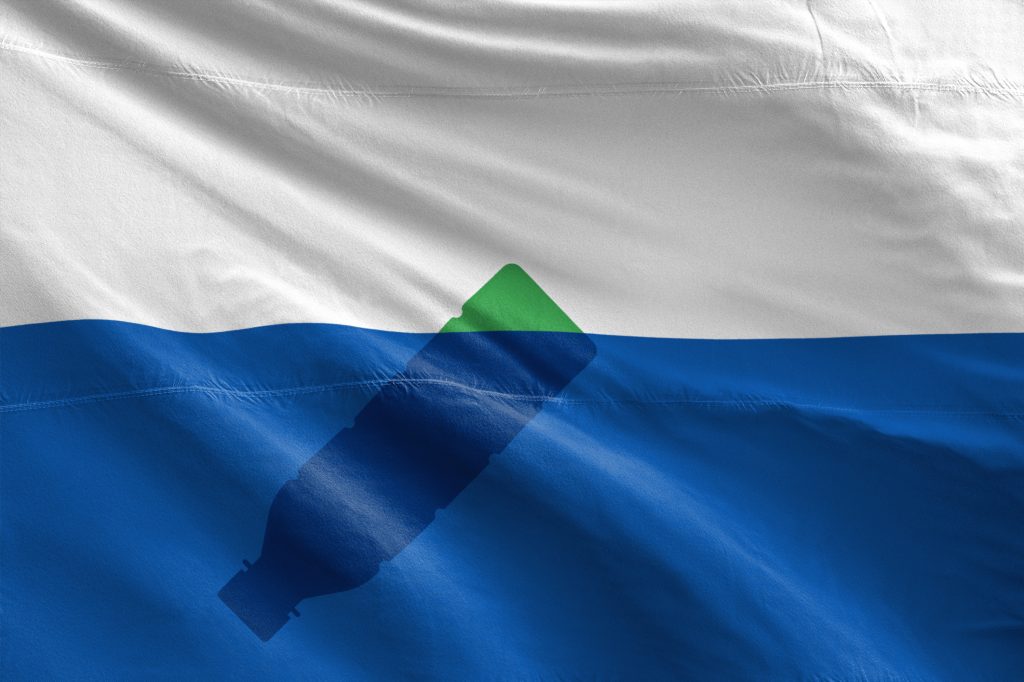 Trash Isles by LADBible with Plastic Oceans Foundation
Sketches, models, prototypes, videos and photography will be on display for all the nominations and will provide a compelling snapshot of the current world of design. Combining the world's most established talent alongside graduates and rising stars, Beazley Designs of the Year provides a rare moment to experience a diverse selection of industries, objects and technologies in one exhibition.
The fashion category includes items from Nike's Nigeria National Football Team collection, pieces from Palomo Spain's SS 2018 Menswear collection and Matty Bovan's debut collection. The rainbow check by Christopher Bailey for Burberry and Fenty Beauty by Rihanna – are also nominated amongst the fashion and product categories and reflect designs that show a commitment to inclusivity.
Responding to the threat of global warming and a drive to create a sustainable future, resources and biomaterials are two prominent themes in this year's nominations, with projects including: Trash Isles, a campaign by LADbible in partnership with the Plastic Oceans Foundation, which gained widespread support across the globe and called for the UN to recognise a floating pile of rubbish as an island, and the world's first plastic-free aisle in Amsterdam, designed by creative agency Made Thought for Ekoplaza – both forming part of the graphics category.
Product nominee Algae Lab, by Studio Klarenbeek & Dros at Atelier Luma, explores the potential of algae as a replacement for non-biodegradable plastics, providing users with the means to create 3D printed items. Another innovative product nominee is self-healing e-skin, a flexible membrane designed for prosthetic and robotic limbs that can sense pressure, temperature, humidity and airflow; enabling those with prosthetic limbs to experience touch. Other entries include Italian designers Formafantasma, who have developed a series made from recycled electronic devices and Totomoxtle by Fernando Laposse, a veneering technique that is helping to maintain crop diversity and local employment in Mexico.
Product innovation continues to advance healthcare systems across the globe with nominee PlenOptika's Quicksee, a portable eye test that anyone can use, improving eye health in developing countries, and SurgiBox an inflatable tent that operates as a sterile operating theatre in remote areas. More speculative creations include designers Liz Ciokajlo and Maurizio Montalti's Growing a MarsBoot, transforming human sweat into a boot suitable for life on Mars.
The transport section brings to the forefront visions previously only seen in science fiction, such as travelling at high speed through a low-pressure tunnel with Virgin Hyperloop One and racing to and beyond Earth's orbit with Elon Musk's most powerful rocket, SpaceX Falcon Heavy. Also appearing in this category is nominee City Brain, which demonstrates how data driven governance is no longer an idea for the future – the operating computer chip is already in use throughout China as an AI system that optimises traffic in city centres.
Following last year's winner, Sir David Adjaye OBE for the design of the National Museum of African American History and Culture in Washington D.C the architecture category continues to feature many renowned practices including Jean Nouvel for the Louvre Abu Dhabi, OMA for the Qatar National Library and architect trio Smiljan Radic, Eduardo Castillo and Gabriela Medrano for the Bío Bío Regional Theatre in Chile – following the Chilean government's pledge to rejuvenate the city of Concepción after the earthquake of 2010.
The digital category includes Gucci's Utopian Fantasy campaign, titled #GucciHallucination. Blurring the lines between real and fake by taking viewers on an app-based journey to display the fashion house's SS18 collection. Also included is a digital animation from the European Space Agency visualising the dangers of space debris to spacecrafts, showing that disused and broken satellites will be harmful for future space travel. The futuristic theme continues with Sony's robotic pet, named Aibo, which features behavioural learning capabilities, facial recognition and cloud computing – created as a solution to combat fragmented societies and isolation. Apple's traditional papercutting hording, designed by Yang Sgiyi for its store in Taiwan is also included in the graphics category – a recreation of this artwork will be featured outside the exhibition entrance.
A winner will be selected in each category and one overall winner will be announced on Thursday 15 November 2018. Previous winners have included Sir David Adjaye OBE for the National Museum of African American History and Culture in Washington D.C; GOV.UK, UK Government website by GDS; and Better Shelter by Johan Karlsson, Dennis Kanter, Christian Gustafsson, John van Leer, Tim de Haas, Nicolò Barlera, the IKEA Foundation and UNHCR.
Beazley Designs of the Year 12 September 2018 – 6 January 2019 the Design Museum, London
More Info here: designmuseum.org/beazley-designs-of-the-year-2018
Categories
Tags