The R.A. just announced their upcoming programme for 2019 and its set to star three titans of British contemporary art: Bill Viola, Phylidia Barlow and Anthony Gormley.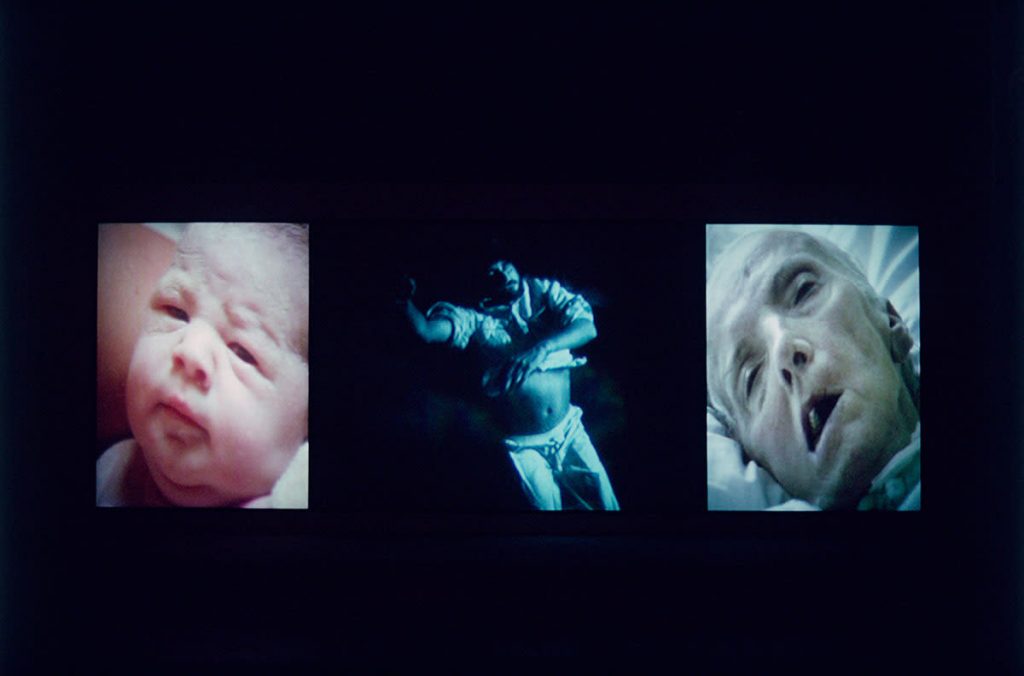 Bill Viola, Nantes Triptych, 1992.Three-channel colour video triptych, free text 3.2 x 2.3m, 3.2 x 4m, 3.2 x 2.3m, duration 00:29:46. Courtesy Bill Viola Studio.
In January 2019, the R.A. will bring together the work of the pioneering video artist, Honorary Royal Academician Bill Viola (b. 1951), with drawings by Michelangelo (1475-1564). Though working five centuries apart and in radically different media, these artists share a deep preoccupation with the nature of human experience and existence. Bill Viola / Michelangelo will create an artistic exchange between these two artists and will be a unique opportunity to see major works from Viola's long career and some of the greatest drawings by Michelangelo, together for the first time. It will be the first exhibition at the Royal Academy largely devoted to video art and has been organised in partnership with Royal Collection Trust. The exhibition will comprise 12 major video installations by Viola, from 1977 to 2013, to be shown alongside 15 works by Michelangelo. They include 14 highly finished drawings, considered to be the high point of Renaissance drawing, as well as the Royal Academy's 'Taddei Tondo'.
Bill Viola / Michelangelo Main Galleries 26th January – 31st March 2019 Bill Viola / Michelangelo is organised by the Royal Academy of Arts in partnership with Royal Collection Trust.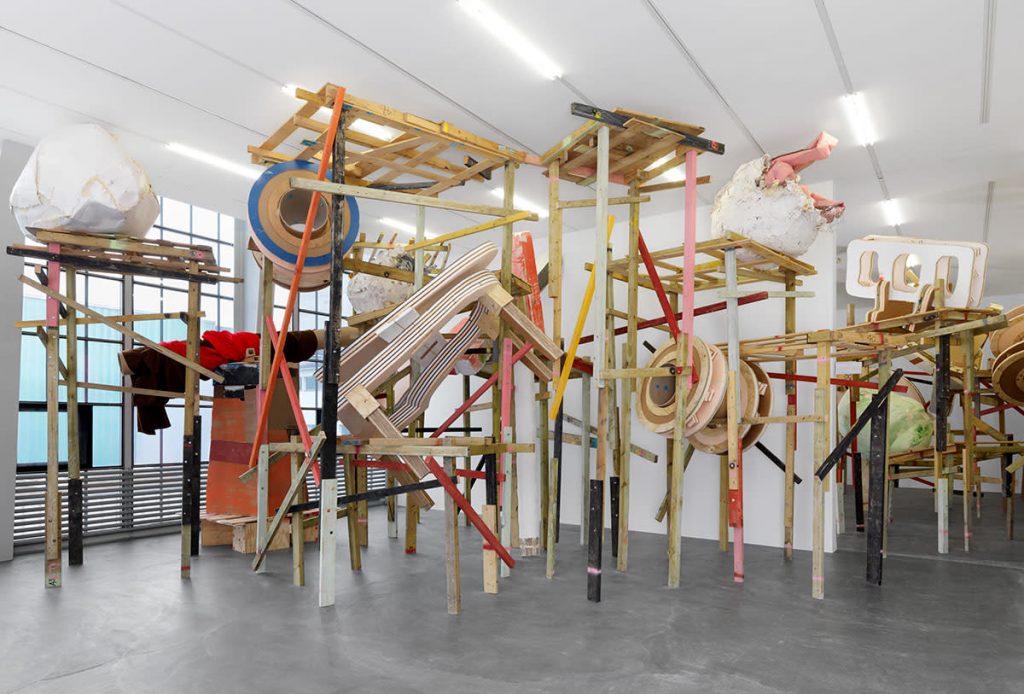 Phyllida Barlow, demo.Kunsthalle Zu?rich, Zurich, Switzerland, 2017. Courtesy the artist and Hauser & Wirth. © Phyllida Barlow. Photo: Annik Wetter Photographie.
Royal Academician Phyllida Barlow will transform the RA's recently opened Gabrielle Jungels-Winkler Galleries with a series of large-scale installations which will spread across all three of the classical galleries, interrogating the spaces and challenging our perception of the architecture.
Throughout her long career, Barlow has consistently directed her focus away from the formal permanence of the sculptural tradition – eschewing notions of the monument and the monumental. By employing materials far removed from those associated with the traditions of sculpture, her work is unweighted from the past and from its dependence on heavy and uncompromising media. Utilising everyday inexpensive material to construct her work, she adapts, paints, joins and takes it apart to create her sculptural installations.
Phyllida Barlow The Gabrielle Jungels-Winkler Galleries 23 February – 23 June 2019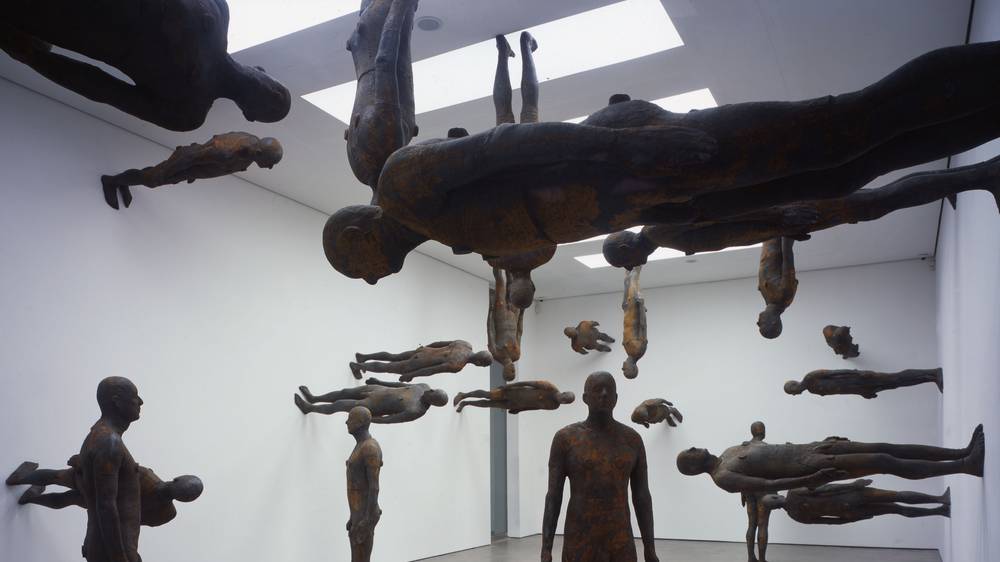 And then in autumn 2019 there will be a solo exhibition of the internationally acclaimed British sculptor Antony Gormley (b. 1950), the most significant in the UK for over a decade. The exhibition will bring together both existing and major new works specially conceived for the occasion, from drawings and sculptures to expansive and immersive installations incluing the flooding of one of the R.A's galleries that will energise the RA's Main Galleries. Gormley sees the exhibition as a 'test site'; engaging the senses, employing scale, darkness and light, and using elemental, organic and industrial materials. The works will confront the Beaux-Arts architecture, creating a series of distinct encounters that will come together as a collective experience. It will be a summation of Gormley's enduring concern with the dark space of the body and the body's relation to its surroundings: the body as space and the body in space. This exhibition will follow in the Royal Academy's tradition of celebrating its Royal Academicians, continuing a strand of programming that has showcased some of the most important living artists including David Hockney and Anselm Kiefer.
Antony Gormley Main Galleries 21 September – 3 December 2019
Categories
Tags