Experiential curatorial team Manhattan Wreck are presenting Program #1 in early September featuring new work by multidisciplinary artist Colm Dillane (aka KidSuper) and noted documentary photographer Sickamore.
While each artist will have a selection of individual works to exhibit at Program #1, the two will also produce a large-scale collaborative artwork exclusively for the show. Dillane will embellish one of Sickamore's Polaroid photographs printed large-scale with his expressive painting style, melding their different mediums and perspectives into one harmonious artwork that stands as a marker of this moment in culture.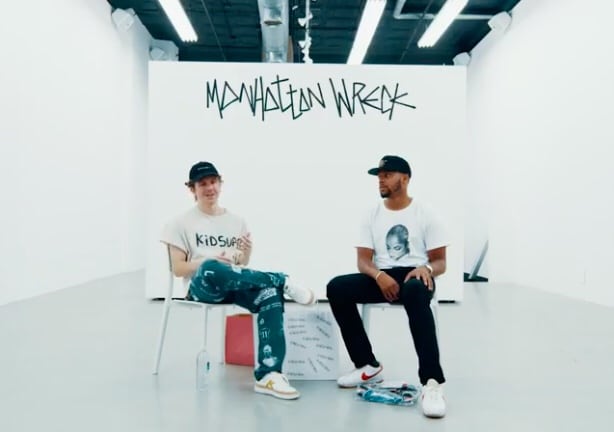 Colm Dillane is a jack of all trades, from painting the album artwork for top-charting musicians such as Russ to designing his own clothing line, he has already conquered many a creative endeavour. Dillane's work embodies the New York spirit that draws so many to the city: constantly seeking new experiences, discovering the diverging creative forces that form the city's identity, and propagating the "if you can dream it, you can build it" attitude. Dillane is a Manhattanite at heart with the drive and ambition of a true New Yorker. His work is reflective of his environment and experiences in the city, with it sometimes being so frenetic that one can feel both the artist's urge to create as well as the energy of his environment that drives him forward. However, Dillane has also lived outside of the big city bubble, from the Midwest to Mexico, and his experiences in such places have infused his work with undertones of such experiences, revelling in the quiet enjoyment of discovering and digesting the world. Dillane's new work both parallels and reinforces the identity of his store and studio, which brings together through collaboration creatives and intellects from different fields, representative of the zeitgeist.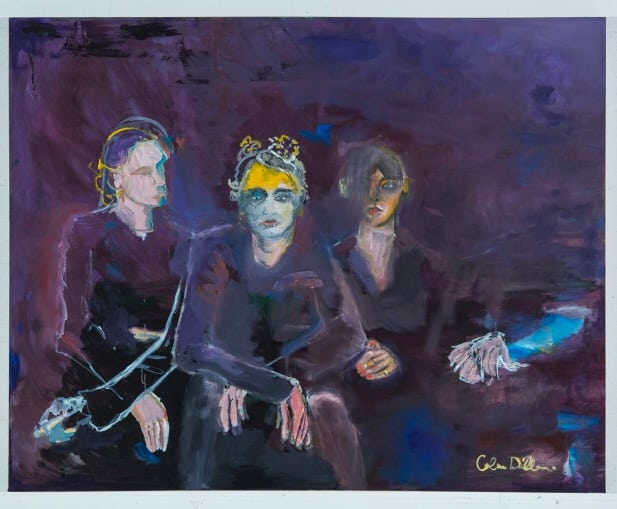 Sickamore is a self-taught photographer and creative director for Interscope Records who can be credited with the success of artists such as Travis Scott, YG, and Sheck Wes. Since his solo show, FACE IT sold out at Art Basel Miami in 2017, Sickamore has been documenting rapper Travis Scott's journey to creating his newest album, Astro World in his signature black and white photographic style.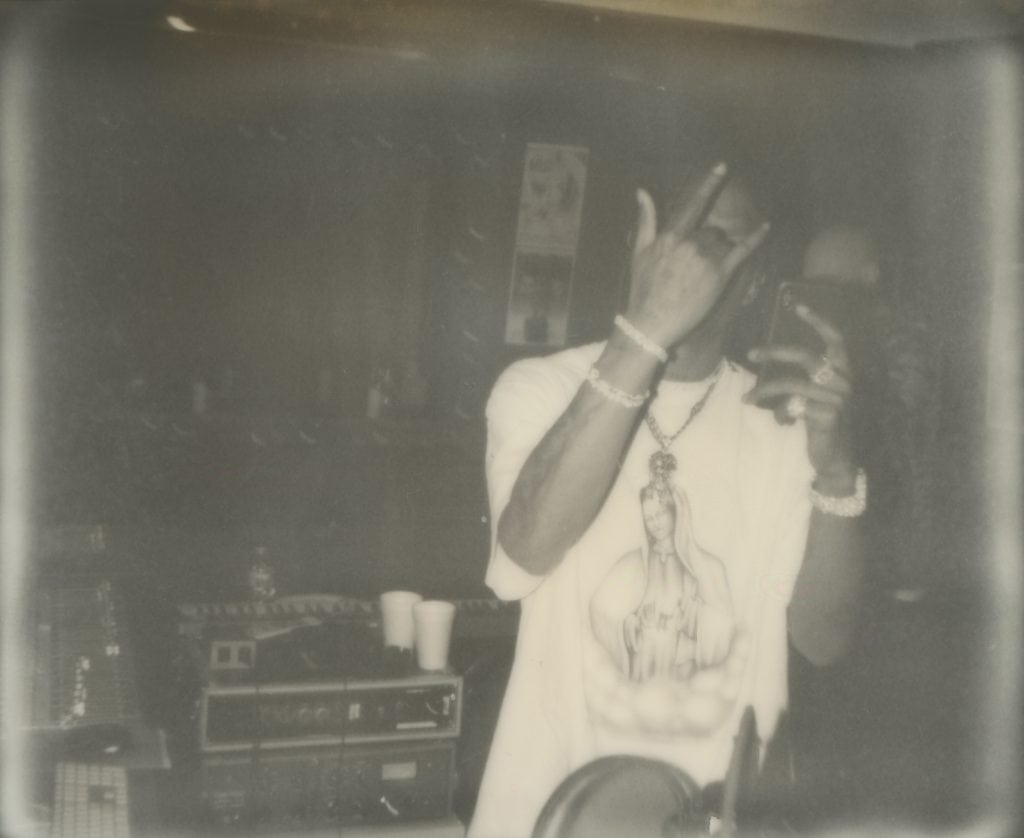 Dillane and Sickamore believe that the blending of styles and ideas that comes from collaborations between artists is the key to expanding the definition of what an art exhibition can be and propelling the culture forward. Colm Dillane and Sickamore want Program #1 to defy the standards for what an art exhibition is "supposed" to be and form a new breed of creative spaces and exhibitions that blends art, music, and fashion together as one.
MANHATTAN WRECK PRESENTS: Program #1 KIDSUPER (Colm Dillane) x SICKAMORE
393 Broadway, Manhattan, NYC Sept 4-7, 2018,
VIP/ PRESS: Tuesday, Sept 4, 2018 5PM-7PM
PUBLIC OPENING: Tuesday, Sept 4, 2018 7PM-10PM
SURPRISE SHOW: Wednesday, Sept 5, 2018 7PM-11PM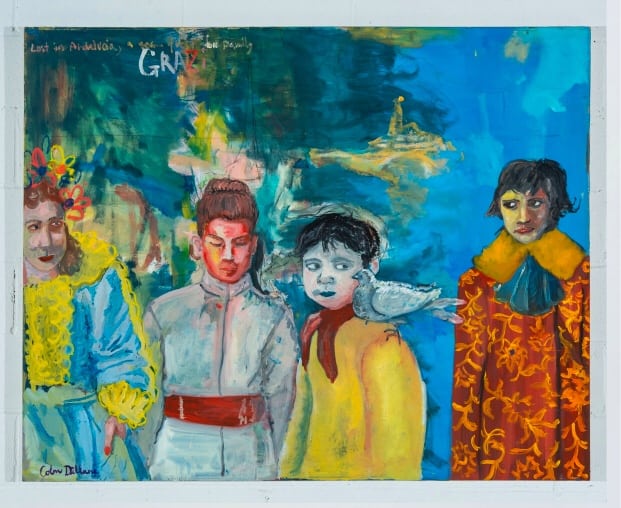 About The Artists
Colm Dillane was born in New York City in 1991 and spent most of his formative years travelling the country and absorbing various cultural milieu. He returned to New York for college to attend NYU but was kicked out of his residential hall for turning his dorm room into a storefront to sell his wares. Dillane took that entrepreneurial spirit to Brooklyn where he transformed an entire building into a multi-level, multi-disciplinary arts space, complete with a recording studio and sewing corner. He continues to build the KidSuper brand from his self-designed Brooklyn store and studio to this day.
Randall Medford, also known as, 'Sickamore', describes himself as a "Brooklyn-bred futurist", a title that encompasses his multifaceted talents. As the Creative Director at Interscope Records, Sickamore is surrounded by some of the biggest names in hip-hop music today, utilizing names like Travis Scott as his subjects. Sickamore's exhibition Face It at Art Basel Miami featured his signature black and white photographic style and exclusive looks into the lives of his celebrity subjects. Sickamore's narrative photography allows his audiences to see his celebrity subjects in a different light, and find the human being behind the Hollywood facade.
ABOUT MANHATTAN WRECK
Manhattan Wreck is an experimental concept of pop-up art, established with the belief that the power of collaboration between artists is what drives the culture forward. They aim to present international audiences with art shows that are atypical, dynamic yet unforgettable by pushing their imaginative boundaries. They have differentiated themselves from the traditional "art on the wall" approach by blazing a new path that melds conceptual artwork with provoking visuals, fashion and music together in a collaborative exhibition. More than words can capture, Manhattan Wreck delivers a "show not tell" type of approach aimed at reshaping the world's view of art exhibitions by tapping into the core of the zeitgeist.
Categories
Tags