The Tehran Museum of Contemporary Art is home to one of the world's greatest collections of postwar Western artworks. During the 1979 revolution, the museum locked its North American and European collections in a basement vault to protect them from the war, many of the works have stayed there for decades.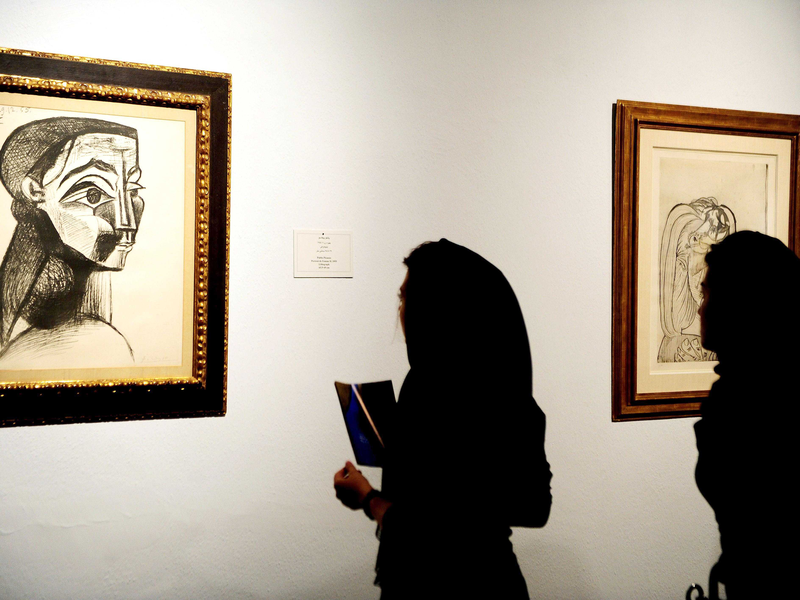 One of the known Pablo Picasso works held in collections of the Museum of Contemporary Art in Tehran.
Now the museum is planning a major exhibition that will showcase its elusive artworks, including a number of major pieces that were recently re-discovered in the collections.
"Portrait, Still-life, Landscape," as the exhibition is titled, will be staged across the entire museum when it launches in February of next year. Up to 500 works from the museum's 3000-strong collection will be on display, and the show will spotlight both Western and Middle Eastern art. Pieces by the likes of Andy Warhol, Marcel Duchamp, and Mark Rothko will be on display alongside works by Iranian artists such as Bobak Etminani and Mahsa Karimizadeh.
The exhibition was prompted, in part, by a number of stunning discoveries made during renovations to the museum's storage facilities. Curators had previously known about two Picasso works in the museum's possession, but an additional 10 "forgotten" Picassos were found during the renovation.
A lost drawing by Marcel Duchamp was also found, and there is the potential for more discoveries wn the future.
Farah Pahlavi, the former Empress of Iran, pushed for the creation of a museum of modern art in Iran in the early 1970s. Curators amassed a huge and rich collection of North American and European masterpieces for TMoCA's inauguration in 1977, the same year major demonstrations were beginning against Pahlavi's husband, Mohammad Reza Pahlavi, the last Shah of Iran. When the revolution erupted—and the Shah and the Empress fled Iran, the museum's holdings were moved into its basement. Via: Smithsonian.com
"Portrait, Still-life, Landscape" will not travel to any other country. tmoca.com
Categories
Tags