The French Ministry of Culture is rolling out a multimillion-dollar app called Pass Culture that will give every 18-year-old in France €500 credit to spend on art & culture stuff.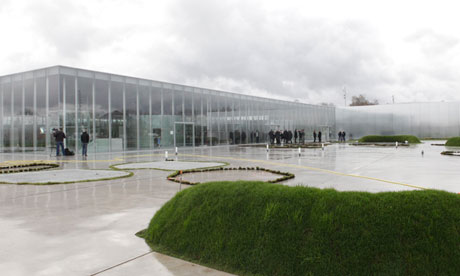 The Louvre Lens Museum
Pass Culture is promised by current French president Emmanuel Macron to help people navigate art hot spots around the country. While anyone can use it, only 18-year-olds will be given the credit in a bid to expand their access to art, music, theatre, literature, film, and sport, with an option to spend it on movies, exhibitions, books, and musical instruments.
The app has already been rolled out in test phases in four areas of France—Seine-Saint-Denis, Hérault, Bas-Rhin, and Guyane—since June, and it will be launched in a fifth, Finistère, in September. After the six-month beta-testing phase is complete, it is slated for a more widespread roll out in early 2019.
Like most apps, it's geolocated so it will show users nearby cultural offerings in real time.
The app's benefits, of course, aren't free; the initiative carries a cost estimated at around €425 million ($496 million) a year. Eighty percent of that budget will be financed by the private sector, while France will underwrite the other 20 percent. The French Ministry of Culture selected a team of two—Frédéric Jousset, founder of Webhelp and owner of the Beaux Arts magazine, and Eric Garandeau, ex-president of the CNC and formerly cultural advisor to Nicolas Sarkozy—to navigate "the legal and financial engineering" of the pass.
About Mark Westall