"The etymology of 'iris' is derived from the Greek word for 'rainbow'. In the colours, even in quite subtle, dark colours, there is a kind of celebration of individuality. In the middle you have that black hole of the pupil and all of the mystery and uncertainty of life" – Marc Quinn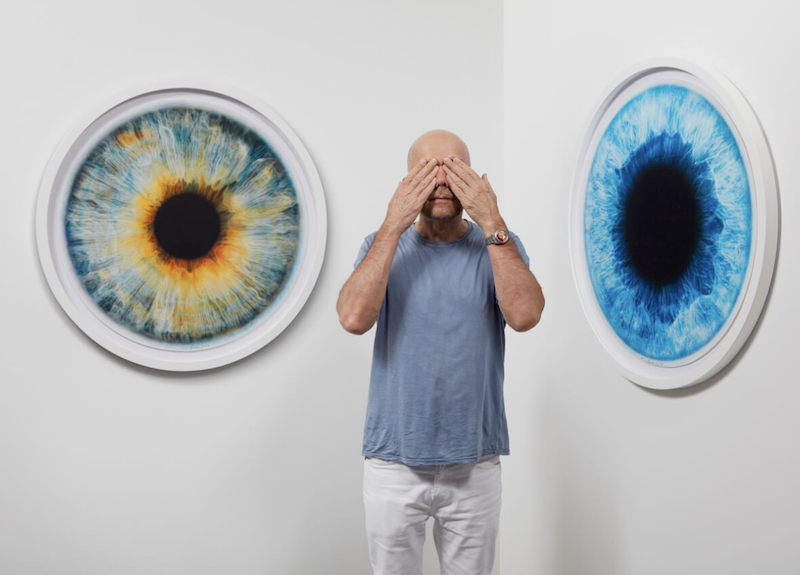 Avant Arte have announced two exclusive new Limited Edition prints by the internationally acclaimed British artist Marc Quinn, created in collaboration with Coriander Studio. Based on two works from the artist's Iris series, Chromosphere and Heliosphere are produced as a limited run of 75, set to go on sale via Avant Arte at 6pm (GMT) on Wednesday 19th of September.
Described by Quinn as 'stealth portraits', the Iris paintings reflect on the dominance of the visual in the age of the internet, and its effects on our perception of the world. Quinn depicts the iris at close range, in a photorealist, non-expressive way on a round canvas. The eye is enlarged so that it appears virtually abstract and the pupil appears like an aperture or hole in the centre of a fine, detailed network of colourful lines. The eye, often seen as a mirror of the soul, becomes a kind of microscopic map of an individual's identity, unique to that person.
The result of a seven-month process, and the only limited editions currently being produced on round paper from the Iris series, the release of these special prints marks a significant step in Avant Arte's ambition to make art available to a wider global audience and to inspire the next generation of collectors.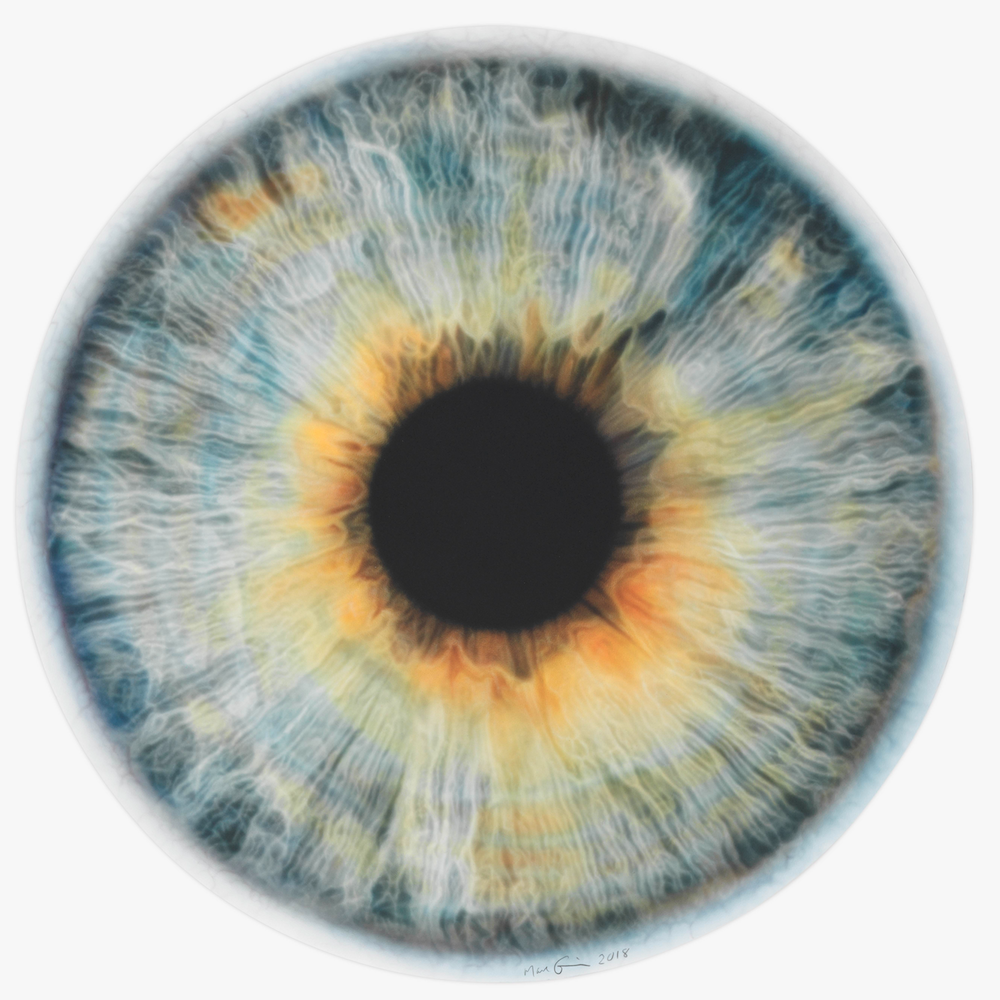 Chromosphere, 2018 Edition of 75 Pigment print with matt varnish on Somerset Satin 330gsm paper Printed by Coriander Studio print house. Paper size – 80 cm diameter Image size – 80 cm diameter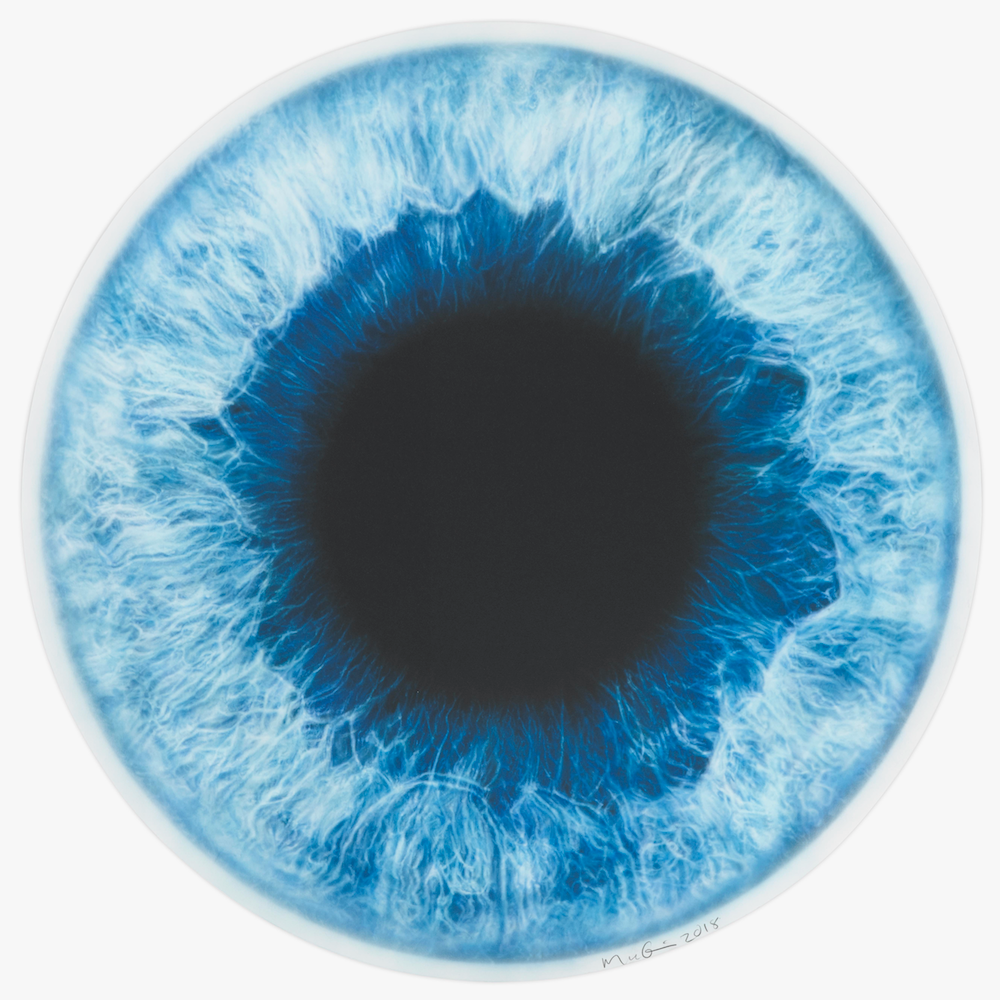 Heliosphere, 2018 Edition of 75 Pigment print with matt varnish on Somerset Satin 330gsm paper
Printed by Coriander Studio print house. Paper size – 80 cm diameter Image size – 80 cm diameter
About The Artist
Marc Quinn (b. 1964) is a British contemporary visual artist whose work includes sculpture, installation and painting. His work addresses what it is to be a person living in the world – whether it concerns Man's relationship with nature and how that is mediated by human desire; or what identity and beauty mean and why people are compelled to transform theirs; or representing current, social history in his work. He is concerned with connecting frequently and meaningfully with art history, from Modern masters right back to antiquity. marcquinn.com
Avant Arte
Founded in 2015 by Netherlands-based duo Curtis Penning and Christian Luiten, Avant Arte has become one of the most successful art-sharing accounts on Instagram with a following of over one million. Since its conception, Avant Arte has sought to reach ever-wider audiences both online and offline. In 2017, Avant Arte began collaborating with emerging and established artists to produce and sell Limited Edition prints, helping artists to reach new audiences and making affordable art available to young collectors. Further prints planned for 2018 include works by acclaimed Argentinian artist Tomás Saraceno and US-based Chinese artist Cai Guo Qiang. Avantarte.com
Categories
Tags