Curated in collaboration between Subliminal Projects in East Los Angeles, and newly established FACTION Art Projects in Harlem, New York City, Visual Language is a bi-coastal group exhibition investigating various approaches to the use of words and images in art and Western Culture.

Shepard Fairey, Beyond the Streets Billboard, 2018,
Visual Language examines the integration of word and image into art, bringing together a broad spectrum of alter- native strategies for expressing contemporary everyday experiences.

Jenny Holzer, from Inflammatory Essays, (1979–82)
The exhibition will run simultaneously at Subliminal Projects and FACTION Art Projects. The tone of the works gathered in Visual Language reflects each artist's diversity, ranging from political, ironic, poetic, typographic, and abstract. In each gallery the artworks will work in parallel or collaboratively, while others will juxtapose and subvert, offering a strong critical frame through which to view contemporary culture in this period of "fake news" and "alternative facts."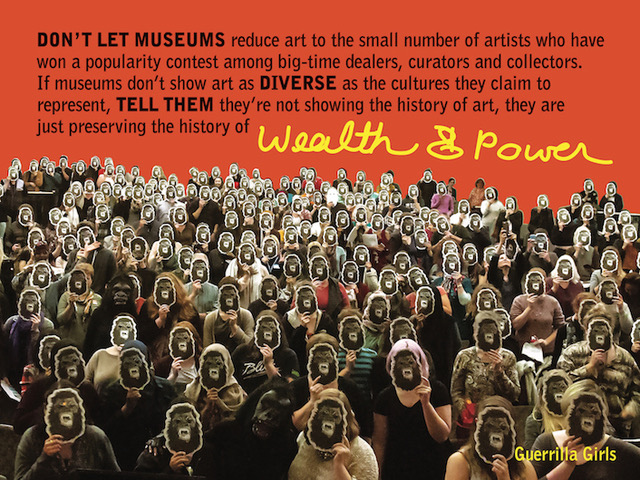 Guerrilla Girls, Wealth & Power, 2016 Courtesy guerrillagirls.com ,
ARTISTS: Shepard Fairey, Jenny Holzer, Guerrilla Girls, Betty Tomkins, DFace, Ed Ruscha, Nathaniel Russell, Chad Kouri, Scott Albrecht, Ramsey Dau, Wayne White, Umar Rashid.
Subliminal Projects 1331 Sunset Blvd, Los Angeles. CA 90026 PV: September 8, 2018, 7-10pm September 8 – October 6 subliminalprojects.com
FACTION Art Projects 2602 Frederick Douglass Blvd. Harlem, New York City. NY 10030 PV: September 13, 2018, 6.30 – 8.30pm September 14 – October 6, factionartprojects.com

Wayne White, Good Looking People Having Fun Without You, 2014
About Mark Westall