Hauser & Wirth has announced its autumn program and it features a comprehensive exhibition by renowned artist Zeng Fanzhi this Autumn across three of the gallery's spaces in Zurich, London and Hong Kong. The new form of presentation will reveal recent bodies of work, shown with important paintings.
The unifying theme of these presentations is Zeng Fanzhi's investigations into the possibilities of painting in the contemporary era, which the artist continues to explore throughout his oeuvre. While united by this shared concept, each site demonstrates a diverse approach to subject matter: in Zurich the exhibition features new abstract landscapes; in London the focus is figuration; and in Hong Kong paintings and drawings deftly draw on Chinese and Western representation and gesture, reflecting Zeng Fanzhi's research process and experimental approach. The distinct genres are interwoven and influence one another to create a compelling context in which to view the works. The exhibition will allow viewers the opportunity to gain an unprecedented and in-depth understanding of the future development of Zeng Fanzhi's contemporary practice. Read More HERE
Zeng Fanzhi
Hauser & Wirth London
2 October – 10 November 2018
Opening: Monday 1 October 2018, 6 – 8 pm
Hauser & Wirth Zürich
22 September – 10 November 2018
Opening: Friday 21 September, 6 – 8 pm
Hauser & Wirth Hong Kong
8 October – 10 November 2018
Opening: Sunday 7 October, 6 – 8 pm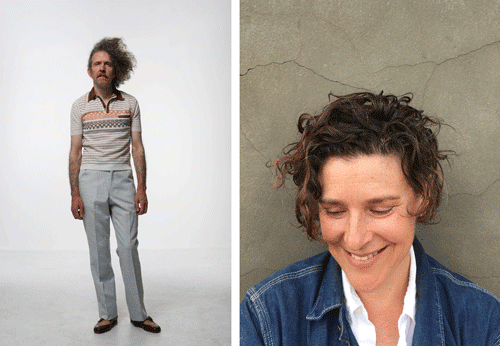 Martin Creed approaches art making with humour, anxiety, and experimentation, and with the
sensibility of a musician and composer, underpinning everything he does with his open ambiguity about what art is. Awarded the Turner Prize in 2001 for 'Work 227: the lights going on and off,' Creed remains firmly placed as a master of the overlooked moment.
Martin Creed Hauser & Wirth London 30th November 2018 – 9th February 2019 Opening: Thursday 29th November, 6 – 8 pm
Zoe Leonard balances rigorous conceptualism with a distinctly personal vision in her work, which merges photography, sculpture, and installation. The presentation will coincide with the survey exhibition at the Geffen Contemporary at MOCA in Los Angeles and will focus on Leonard's series of aerial photographs.
Zoe Leonard Hauser & Wirth London 30 November 2018 – 9 February 2019 Opening: Thursday 29 November,
6 – 8 pm
www.hauserwirth.com
More exhibition news HERE
Categories
Tags