British artist Stuart Semple has discovered a brand-new pigment, a beautiful blue that he "discovered by mistake" whilst messing about in the studio with his assistant, in the ongoing quest to create an even blacker black than his current leading product, Black 2.0. "At first we were really disappointed, but then we added water to it, and something reacted with the hydrogen, it made the most gorgeous blue I've ever seen," he said.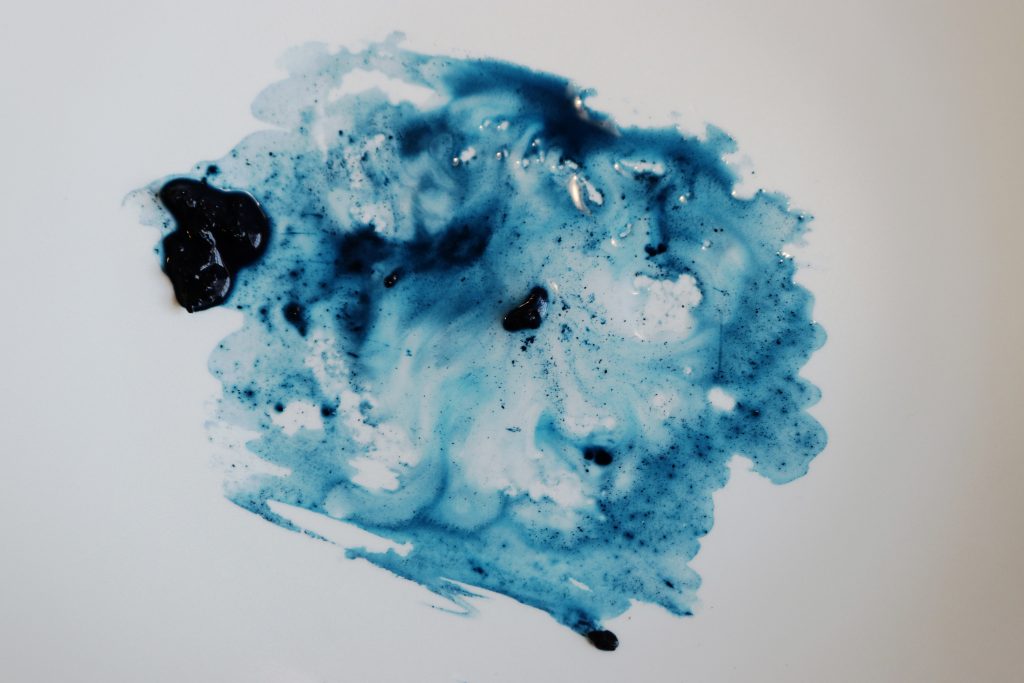 Whilst Semple is still unsure if he can turn it into a usable paint, he hopes that the artistic community can help him name the new colour, urging his audience to share suggestions by emailing him at newblue@culturehustle.com
He plans to start experimenting with the pigment this month in collaboration with a partner lab in Dallas, USA.
"I'm keen to understand if there's a use for it in art, science and coatings," "We are in such an exciting time of new colours, and innovations. If we manage to make a paint out of this, it would be so precious to be able to contribute it to the artistic community."
Semple is well known for his colour innovations, and since 2016 has been embroiled in what has become known as the 'Art Wars', which started when Anish Kapoor secured the exclusive rights to use Vantablack. This sparked Semple's imagination and compelled him to create an elaborate piece of internet performance art, tackling the themes of accessibility, equality and elitism head on – starting with the creation of the 'Pinkest Pink', available to all but Kapoor. From these beginnings, Semple went on to launch his own artist material series through www.CultureHustle.com . Including the World's Pinkest Pink, light emitting pigments, colour-changing paints, the world's glitteriest natural glitter and the now infamous Black 2.0 (the world's mattest, blackest paint, available to all but Kapoor), this ongoing work is Semple's mission: to disseminate game-changing art materials to artists all over the world.
Categories
Tags