Art critic Tabish Khan brings you 'The Top 7 Art Exhibitions to see in London' this week. Each one comes with a concise review to help you decide whether it's for you. Hurry, as all close soon:
Age of terror: Art since 9/11 @ IWM London
My favourite exhibition of 2017 is due to close. We all remember where we were when 9/11 happened and some children who were born after the event are becoming adults and haven't known a world without it. This show pulls together art responding to this new world looking at terrorism and the steps Governments go to in trying to counteract it. It shows how contemporary art can be political and relevant. Until 28 May.
An Gee Chan: Go on without me @ Tintype
Massive screenprints of dark anxiety riddled portraits tower over us. The faces are mired in abstract clouds and it conveys the self-doubt and darkness we all feel at some point in our lives. Their large scale makes them all the more impactful. Until 26 May.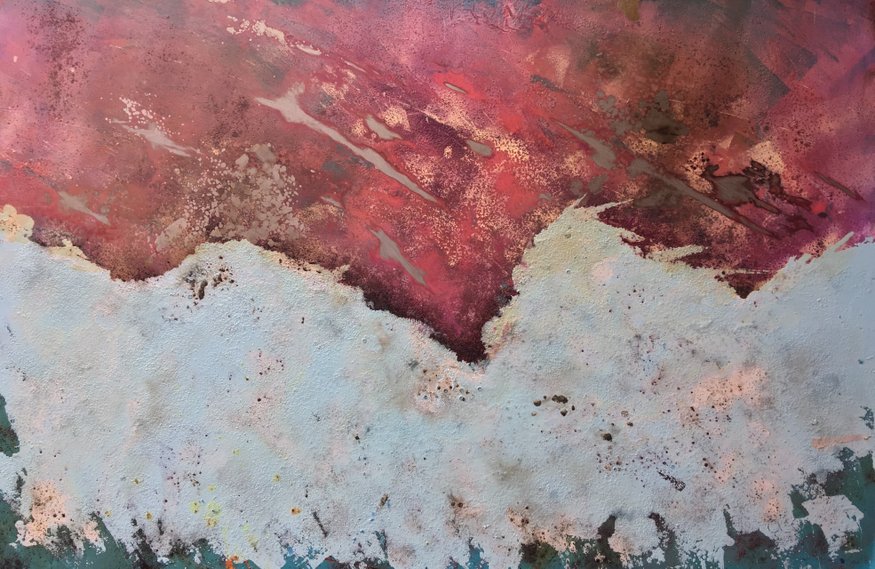 Sam Peacock: Of the land @ Curious Duke 
Sam Peacock works down on the South coast and he uses the history of the area to create his works that have a weather beaten feel to them. Coffee grounds, oil and clay from the area is used in making these steel works. A new addition is the textured works that have been sliced into and hang off the walls an into the space. It's as rugged and indestructible as the coast itself. Until 28 May.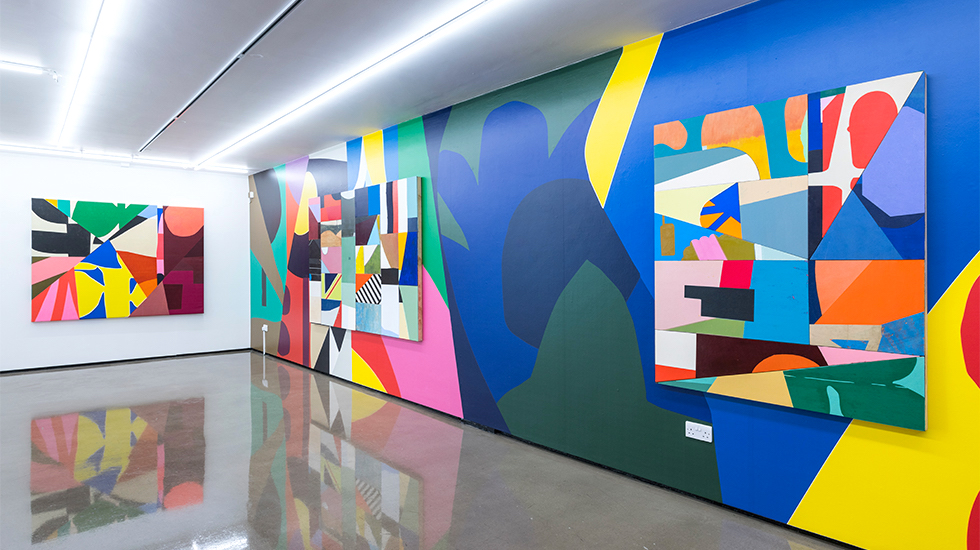 William LaChance: (After) Edge City @ Beers London
Prepare to be broadsided by colour, it hits you like a slap in the face as you enter this brightly coloured exhibition. The walls blend in with his colourful abstract works to complement his geometric architectural works. Until 26 May.
Yayoi Kusama: Small Pumpkin Paintings @ Omer Tiroche Gallery
Just the name Yayoi Kusama generates hype as an artist who has an amazingly powerful brand. This show hosts a selection of small pumpkin paintings. It's not what we normally expect from Kusama but the addition of polka dot walls shows that this gallery knows what the people want and gives this show an immersive feel. Until 1 June. 
Sassan Behnam-Bakhtiar: Oneness, Wholeness @ Saatchi Gallery
These heavily layered abstract works give the impression I'm seeing the world through many filters. It's an apt feeling as the artist is trying to challenge the western gaze and how we view the world, to make us see the world in a different perspective. Until 27 May.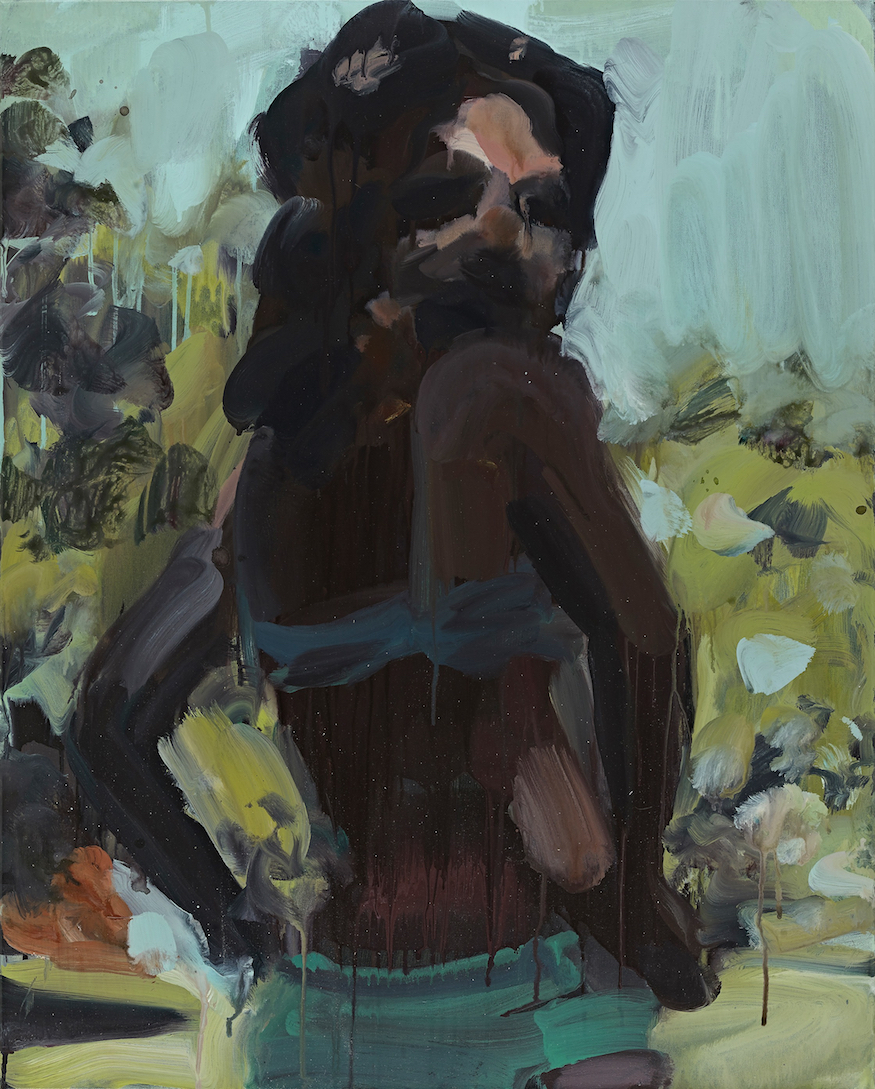 Laura Lancaster: Shadows and Mirrors @ Workplace
We all have failed photos, but now we just delete them. In the age of film cameras this wasn't the case and photos filled with shadows ended up being developed. Laura Lancaster takes these discarded photographs and transforms them into semi-abstract paintings. It allows the viewer to speculate as to the narrative behind them and resurfaces forgotten past memories. Until 30 June. 
All images courtesy the gallery and copyright the artist. Age of Terror image copyright Omer Fast. 
Categories
Tags