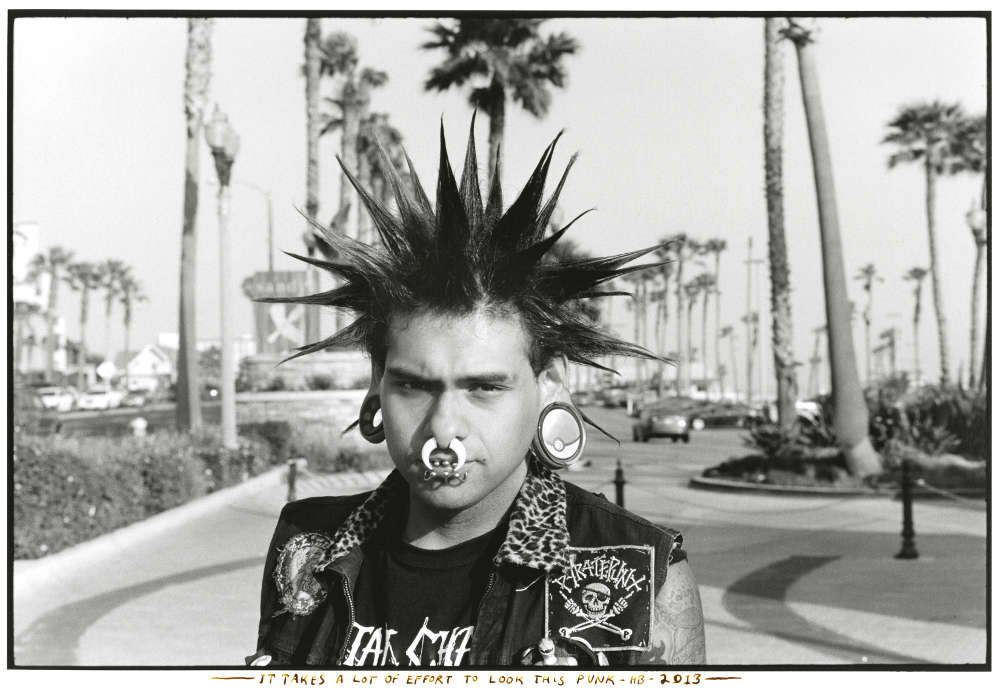 Templeton Spikes Noes Ears Robert Projects
Hairdos of Defiance is a look into a microcosm of a fringe world, one where individuals engage in the
act of retreat or refusal as a generative form of identity-making. Eschewing perfection for style, progenitors of the punk scene adopted the radical alterations of their bodies to signify their
displeasure. Offensively deviant, the Mohawk evolved as style dependent on social context and
determined by the historical moment; purposely assumed, it is both a mask and an act of masking.
This new collection of photos comes from twenty years of unmediated chance encounters with
individuals sporting Mohawks, beginning from Templeton's hyper-localized backyard of Huntington
Beach and throughout the U.S. and Europe. Templeton's method of photography is a result of blending
his dedication with a down-to-earth approach to his subjects, akin to collecting city space, body, and
identity in the context of real estate of presence.

Templeton Tri Frohawk Detroit Robert Projects
A traditional photo show in an inventive installation, Hairdos of Defiance sets a scene. Its
resemblance to a bedroom, complete with wall wood paneling and nontraditional hanging, positions
the exhibited work in the context of its natural habitat – studios, homes – to form a deeply
confessional self-portrait of the objects within.
Ed Templeton Hairdos of Defiance March 17 – April 21, 2018 Robert Projects Los angeles robertsprojectsla.com
About
Ed Templeton (born 1972) is an iconic figure in the subculture of skateboarding. His paintings,photographs, drawings, and mixed-media installations take their inspiration from the skate community he is a part of and the suburban environment in which he lives. In 2010, a mid-career survey of his work entitled The Cemetery of Reason traveled throughout Europe to three museums. Publications of his work include ten monographs, multiple collaborative efforts with peers and wife Deanna, and hundred of self-published zines. His work has been shown at the Museum of Contemporary Art Los Angeles, Palais de Tokyo, Paris, S.M.A.K. Museum, Belgium, Bonnefanten Museum, Holland, Kunsthalle, Vienna, and Baltic Centre for Contemporary Art, UK. Hairdos of Defiance marks Templeton's seventh solo exhibition with Roberts Project.
About Mark Westall