"We are thrilled to announce the appointment of Fato? Üstek as the new Director of DRAF. Fato? is widely respected for her vision, knowledge and flair and brings UK and international expertise to the position. She will lead DRAF into a new era, building an exciting programme to bring the Foundation to a wider audience."
David and Indre Roberts, DRAF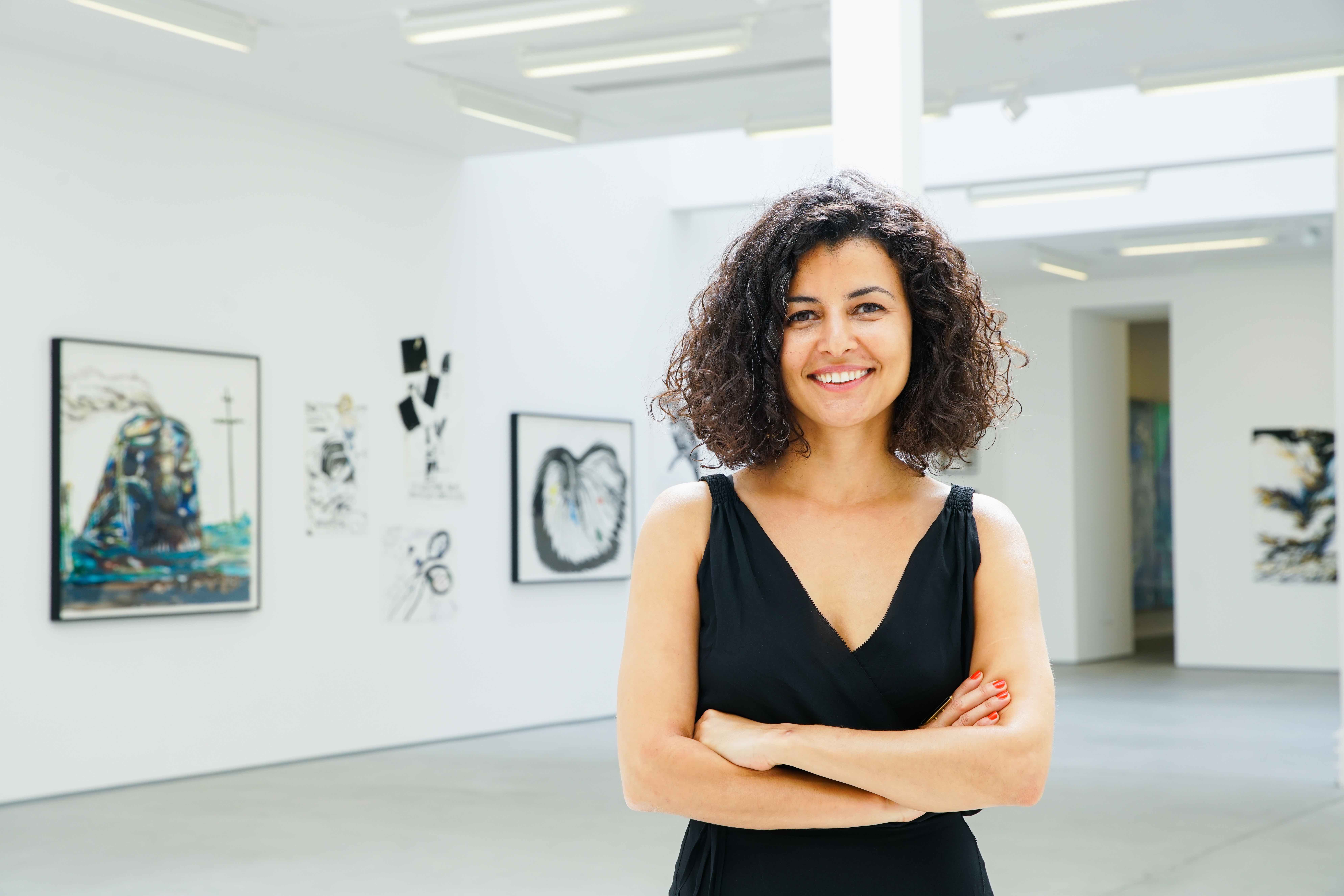 Fatos Üstek to oversee the expansion of the Foundation's presence in London and the development of new initiatives across the UK. In October 2018, Üstek will curate the eleventh edition of DRAF's Evening of Performances. The popular annual event will return to KOKO, London, bringing live works by internationally renowned and emerging artists to over 1,500 visitors during the week of Frieze London. "DRAF is one of the most dynamic arts organisations in London today, renowned for its innovative programme. I am honoured to lead and advance its remarkable commitment to art and artists. I am excited to build on DRAF's values as we start another chapter of engaging artistic and critical agency." Fato? Üstek, DRAF Since its foundation in 2007, DRAF has regularly reimagined its programme, testing new models of producing and sharing contemporary practices. The Foundation has collaborated with over 1,000 artists to produce exhibitions, commissions and performances. Following the sale of its Camden gallery space in 2017, where it welcomed over 100,000 visitors, DRAF announced plans to significantly expand its programme beyond London, with the aim of reaching new and broader audiences. The appointment of Üstek as Director is an important step towards realising this ambitious vision.
"DRAF is entering a new phase of expansion and exploration. The Foundation will generate projects across the UK, alongside its activities in London. DRAF will investigate fresh ways of supporting art and showcasing artistic positions. We will heighten the significance of collaboration and cross-learning through our programme, initiating a wide spectrum of meaningful relationships nationwide and internationally."
Fato? Üstek, DRAF
In 2018, DRAF will present its first off-site partnerships within this new structure. She sees the shadows is an exhibition collaboration with MOSTYN, Llandudno, Wales' foremost contemporary art centre. Works from the David Roberts Collection selected by Olivia Leahy (DRAF) and Adam Carr (MOSTYN) evoke alternative qualities and narratives in familiar objects. For DRAF's eleventh Curators' Series, London and Shanghai based curator Victor Wang ??? will present the Institute of Asian Performance Art, looking at performance movements in 1960s and 70s in Japan, Korea, Taiwan and China through a focused exhibition and a series of classes at partner venues around the UK.
About
Previously, Üstek worked as an independent curator and writer based in London, curating, writing and teaching internationally. Projects include miart Talks 2018, Milan (with Joao Ribas); Art Night 2017, East London, in collaboration with Whitechapel Gallery; fig-2, 50 projects in 50 weeks, 2015, at ICA Studio, London; and the 10th Gwanjiu Biennale, South Korea, 2014. She has realised projects at DRAF, London, Kunstfabrik, Berlin and Tent, Rotterdam. She was nominated for the 2016 Gerrit Lansing Independent Curatorial Vision Award.
Üstek has initiated two UK-wide schemes to support acquisitions of new works by public institutions. Art Night Legacy launched in 2017 (in partnership with The Art Fund, Contemporary Art Society and Outset Young Production Circle); and fig-futures in 2018 (in partnership with Outset and The Art Fund). By 2019, the schemes will have facilitated 19 works by 22 artists joining seven different public collections across the UK including Grundy Art Gallery, Blackpool; Norwich Castle Museum; The Gallery at De Montfort University, Leicester; The Box, Plymouth; Leeds Art Gallery; the British Council Collection and the Arts Council Collection.
Üstek has sat on juries including Rise Art 2018, Celeste Prize 2017 and Arte Laguna Art Prize 2017. She is founding member of Association of Women in the Arts (AWITA); a Trustee of Art Night, Advisory Board member for Block Universe, and a member of the Association of International Art Critics and Independent Curators International UK. She frequently lectures and teaches at universities including European Institute of Design, Venice, Goldsmiths College, London, Royal College of Arts, London, Ruskin School of Art, Oxford, and recently Rupert, Vilnius. She writes extensively on contemporary art, and has contributed to international magazines and publications. Üstek holds an M.A. Contemporary Art Theory from Goldsmiths College London, as well as degrees in Mathematics and Film Studies from Bo?azici University, Istanbul.
Categories
Tags