Tate just presented its first ever solo Pablo Picasso show, after the same exhibition had occupied the rooms of the National Picasso Museum in Paris last year.It is an opportunity not to be missed to follow the almost schizophrenic production of Picasso, created in the span of just one year, marked by love, eroticism,  fame, and tragedy.
It's 1932, the so-called "year of wonders" for the Spanish artist Pablo Picasso. He was then in his 50s, but not even halfway into his prolific career. And yet, in the span of just 366 days, he had managed to produce more than three-hundreds astonishing works of art.
The show offers a vast array of works by the artist, all somehow related by an erotic, sensuous research and by an internal anxiety and restlessness that surfaces in the strong shapes of Picasso's deformed faces, and spaces. The works presented range from primitive-like sculptures, very coarse in their finish and recalling a non finito, almost michelangiolesque touch, to the well known canvases of his cubist period, and the equally famous de-constructed portraits of her lover Marie Therese, characterized by their pop palette and strong inky contours that, at times, fade away.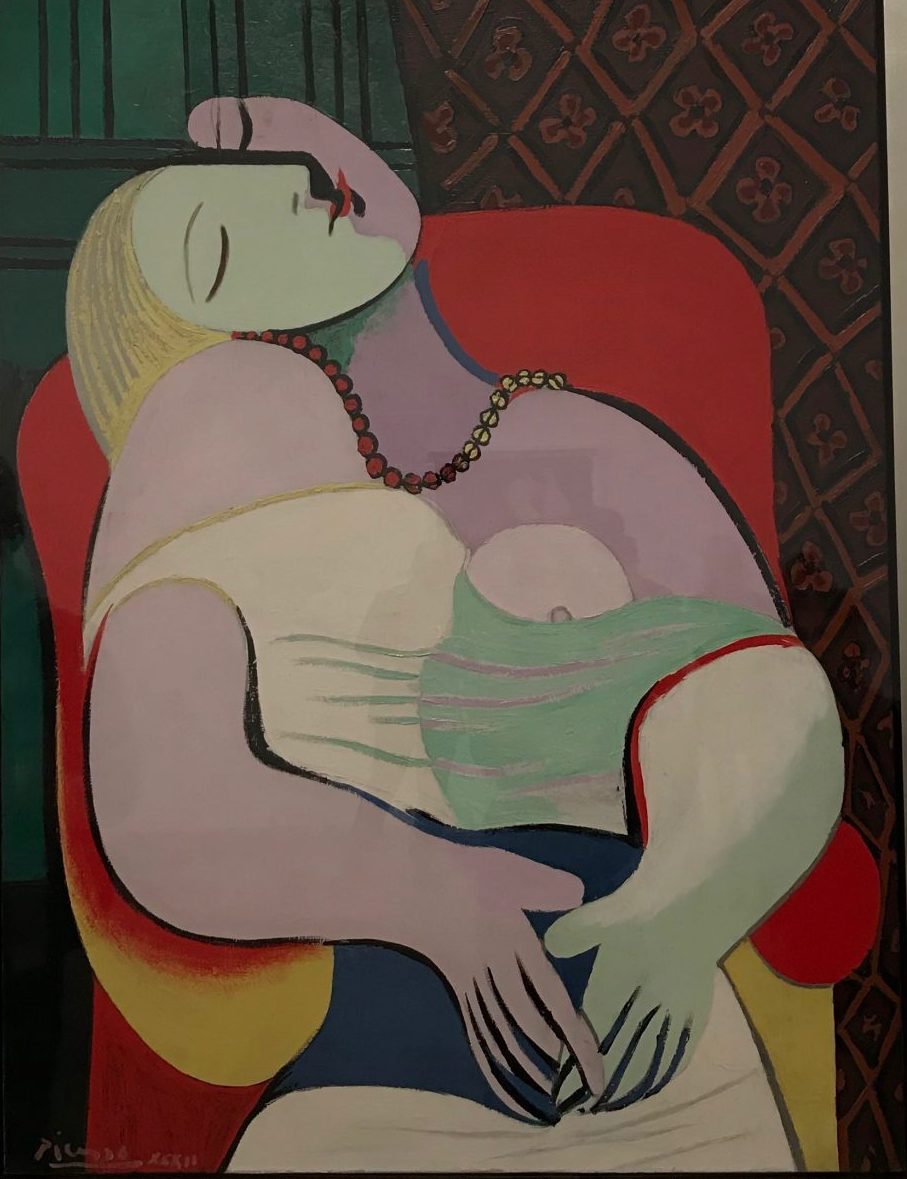 Picasso The Dream, (Le Rêve), 1932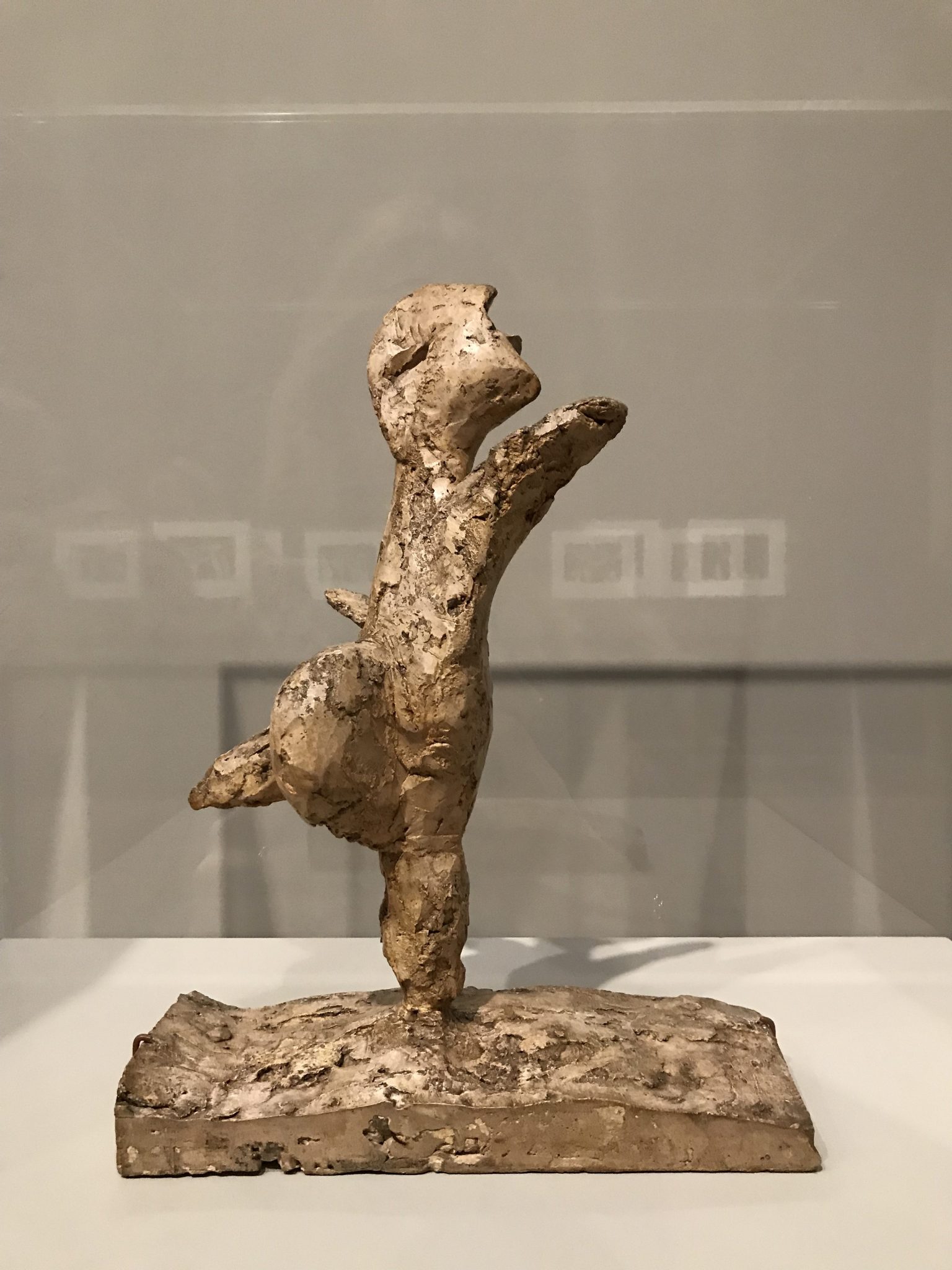 Picasso Bather, 1931
There are also a number of drawings on display, some of an almost futuristic appeal due to their compelling dynamism, while others highly dramatic, such as his seminal sketches around the theme of the Crucifixion, influenced by the work of Matthias Grünewald.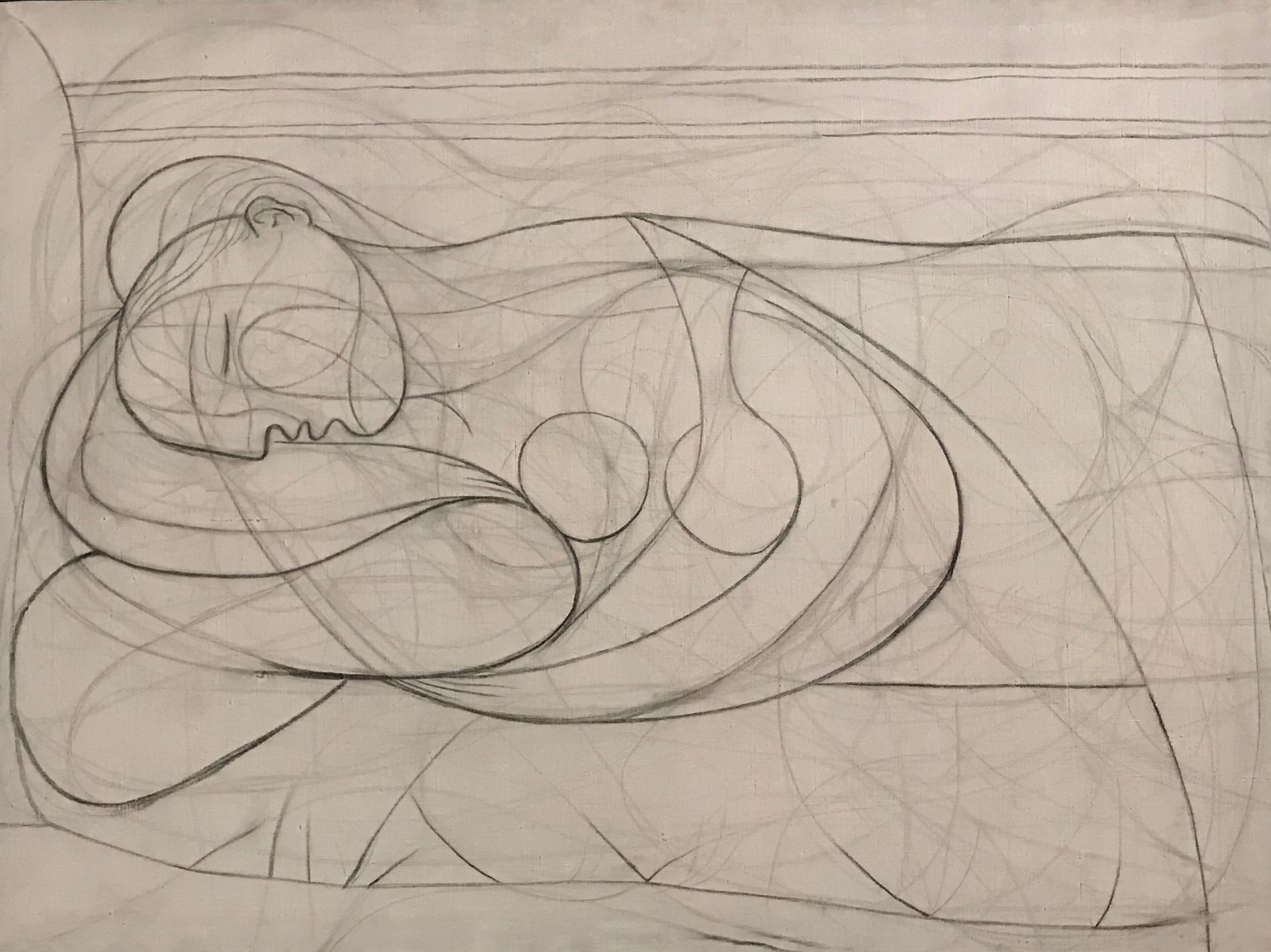 Picasso Sleeping Nude (Marie-Thérèse Walter), 1932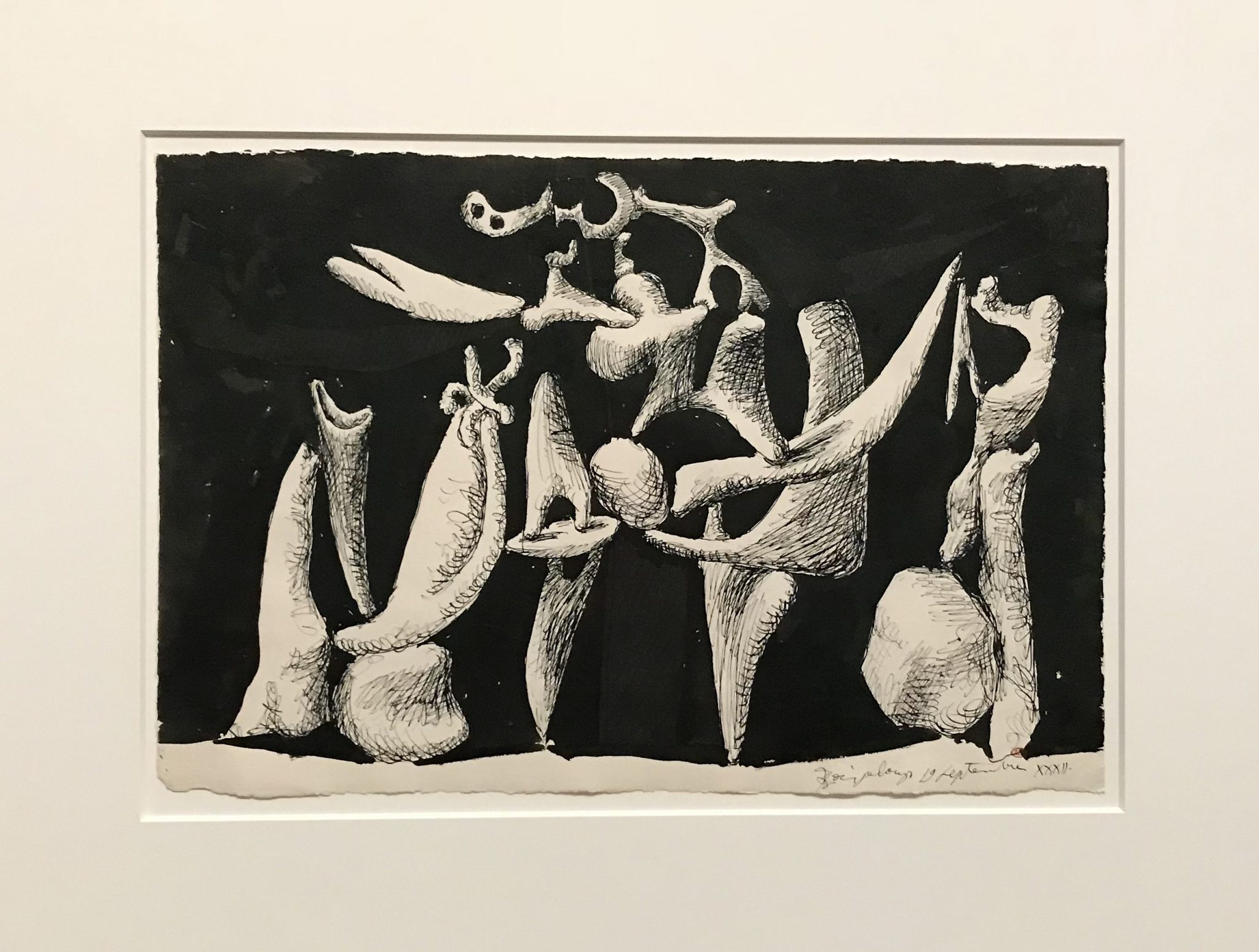 Picasso The Crucifixion, 1932
Bust sculptures with pronounced facial features that look somehow as the three dimensional, physical transposition of Picasso's paintings are also on display. The works instilled with a Surrealist tone, such as Le Repos, were Picasso deals with the subjects of dreaming and suspended consciousness favored by the Surrealists appear are another constant in the show.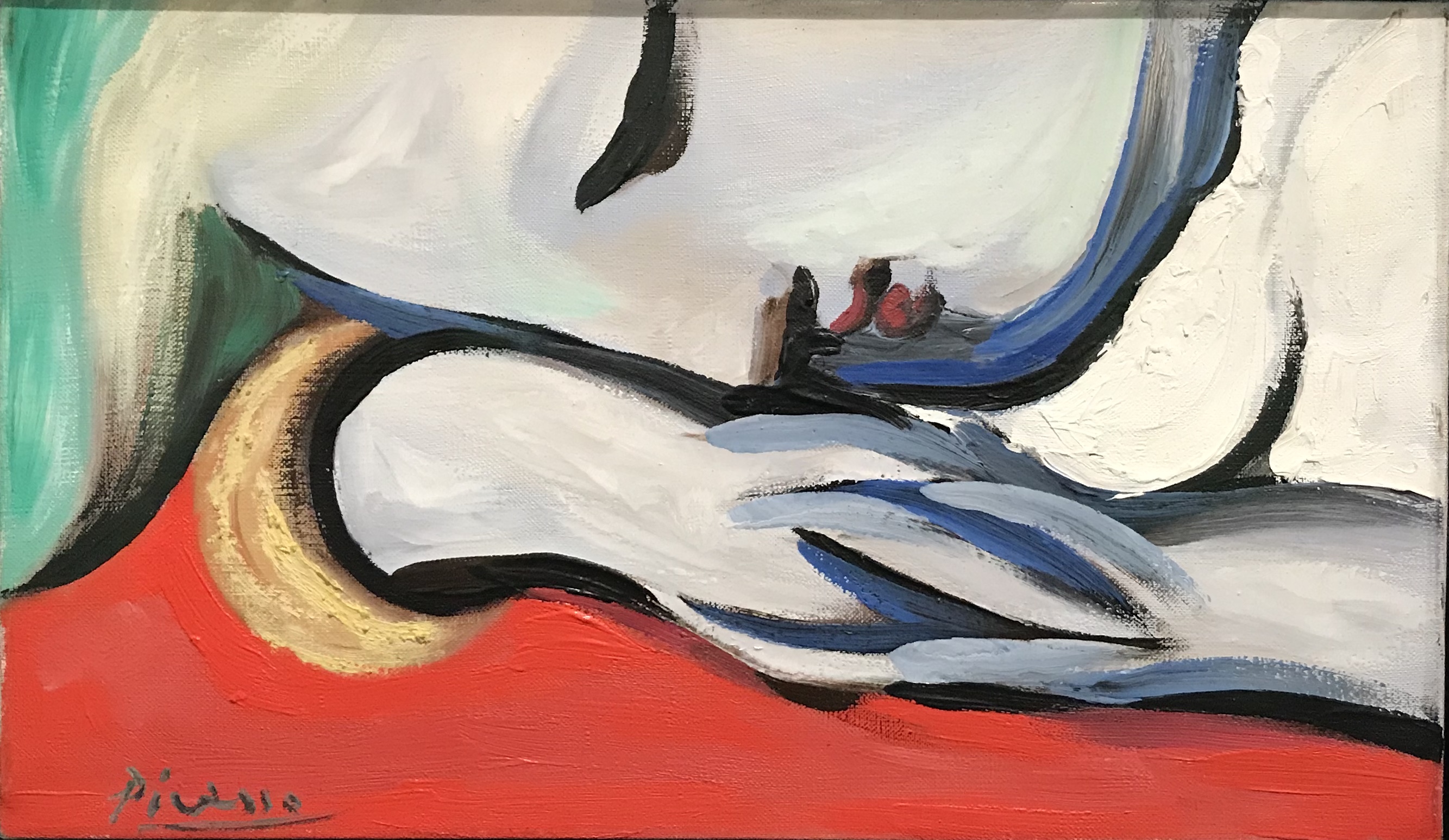 Picasso Rest, Le Repos, 1932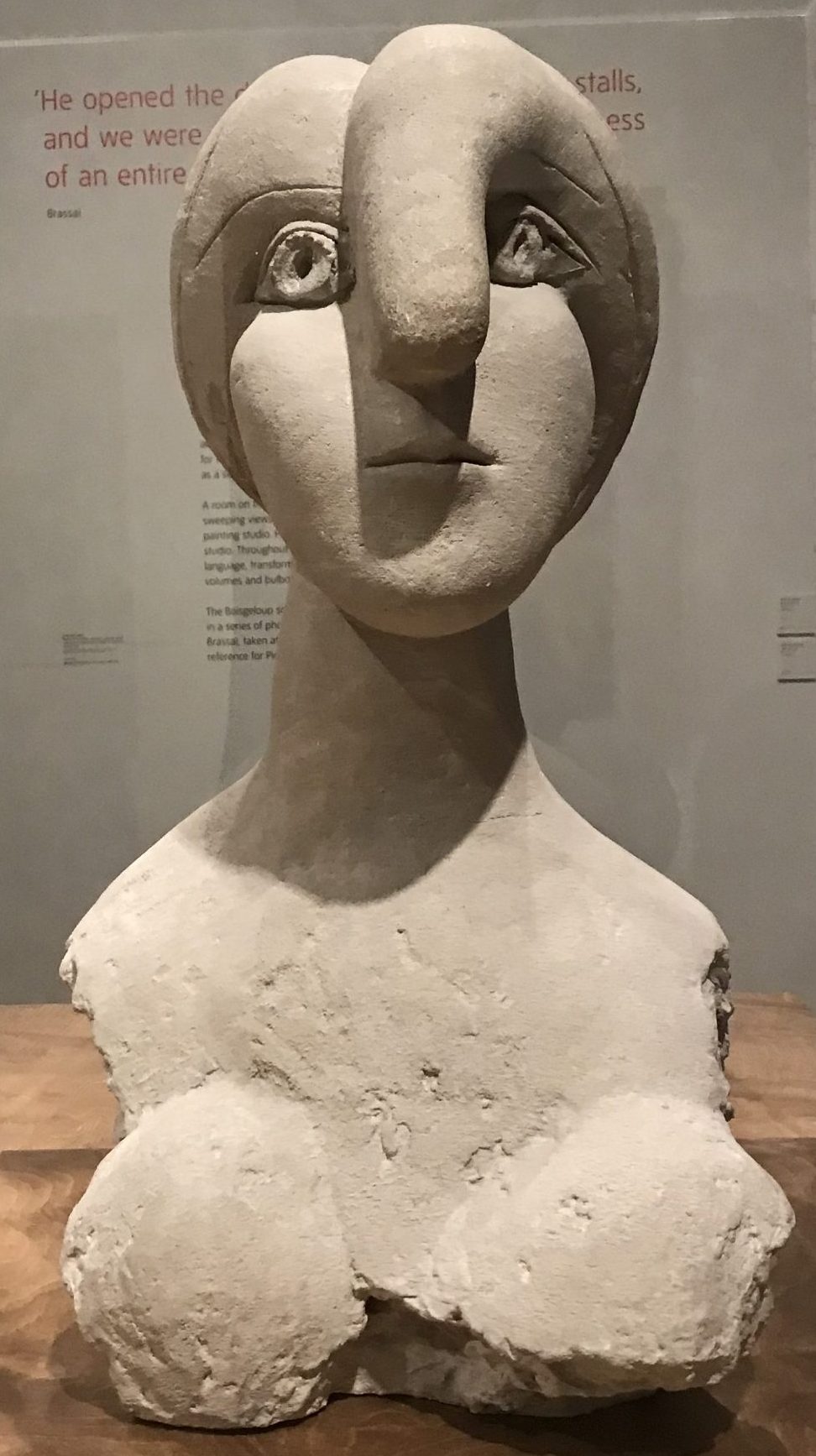 Picasso Bust of a Woman, 1931
The various strands that intermingle throughout Picasso's show not only attest to the wildly running fantasy of the artist and its eclectic, multipolar soul, but they also illustrate all the emotive dichotomies that characterized the artist's production and his everydayness. Dream and reality, dynamism and tranquillity, conscious and unconscious, painting and sculpture, love and disillusionment, colour and chromatic apathy keep jumping on and off the works, creating a network of pulsing and contrasting emotions.
The exhibition itself follows a dual path, since some of the rooms are organized chronologically, with the captions accompanying each artwork stating the exact day and month of the year it was created on, as well as the place Picasso found himself in while bringing it to completion. Some other rooms, distinguished by a different colored wall, follow a specific theme. One room, for example, is dedicated to the figurative, bust sculptures made out of white plaster, produced while in Boisgeloup. They are all inspired by his new lover Marie-Thérèse Walter, the 17 year old girl Picasso met while strolling down the avenues of Paris in 1927 who was soon to become his Muse. Another room is called «black and white» and contains only works with a light hearted theme, as, for example, Woman with a flower and Flute Player and Three Female Nudes.
A third room is devoted to the years of greater fame of the Spanish artist. By June 1932, Picasso had, indeed, already organized a retrospective for himself, held at the gallery Georges Petit in Paris. After all, «why should I deny myself the joy of seeing once again everything that I produced over a third of a century?» declared Pablo for the Spanish magazine Ahora. The show, a success from its very first day, was already travelling to the Kunsthaus in Zurich in September of the same year. To have such a retrospective during your lifetime was surely not the daily bread of every artist, but Picasso did not really seem  to care that much. The show, from a contemporary perspective, was poorly and carelessly curated, with the artworks hanging casually on the walls, without any apparent order (let alone a chronological one as the Tate's show so attentively planned) and even without labels. Not that Picasso's intention had ever been to put together a well-organized and non chaotic exhibition since, when interrogated on how he would curate the exhibition the only thing he muttered was «badly.» Not a surprise, then, to find out that he didn't even attend the opening soiree of his Paris retrospective.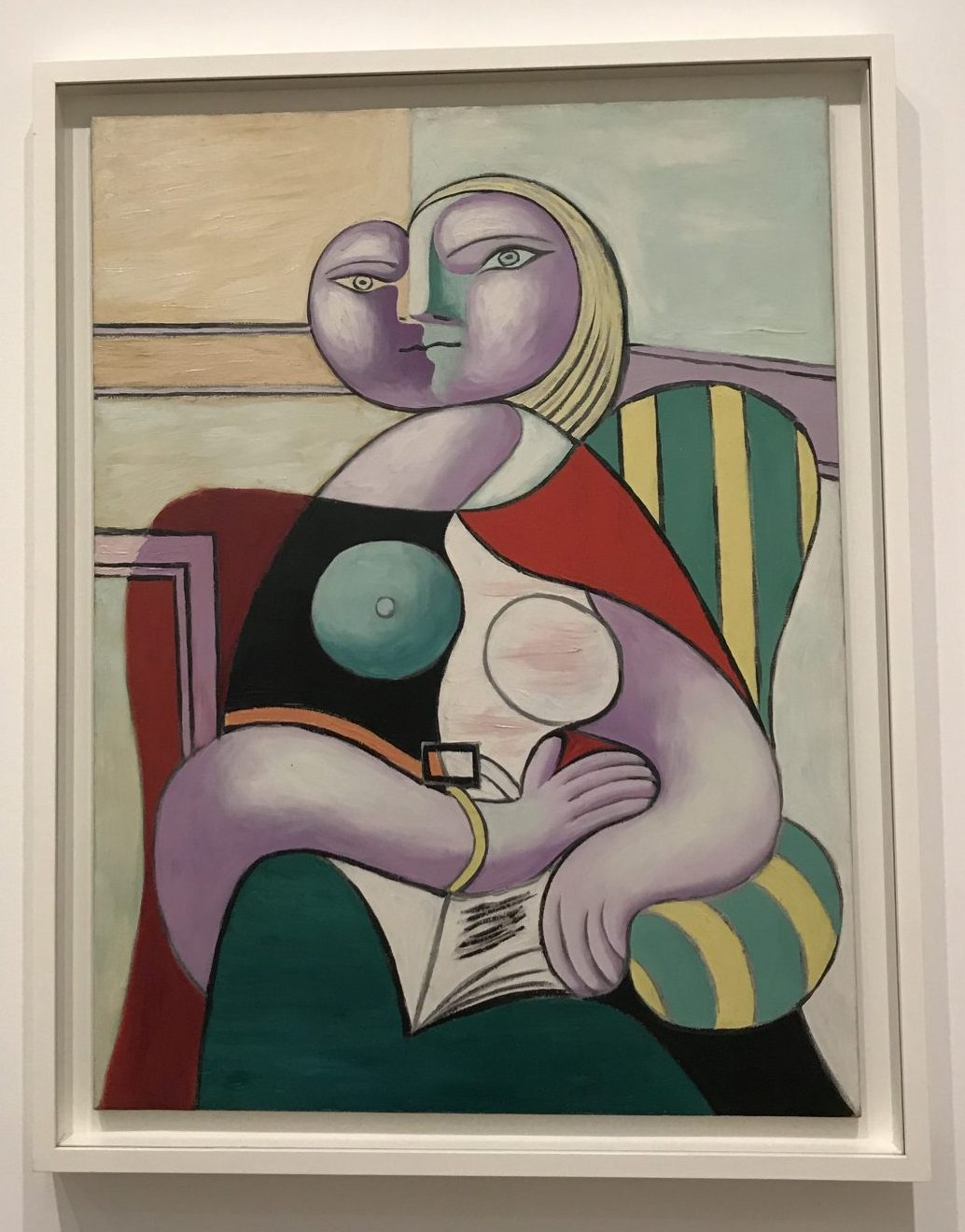 Reading, La Lecture, 1932
Pablo had always tried to escape any kind of categorisation, let it be stylistic or chronological, hence the anarchic, disorganised exposition of his oeuvre at the Georges Petit show and, also, his heterogeneous production, constantly shifting from one technique to another. The multifariousness of his production was so wide-ranging that it even encouraged Carl Jung to associate Picasso's psychotic evolutions in style and thematic to the diseases of his patients.
THE EY EXHIBITION PICASSO 1932 – LOVE, FAME, TRAGEDY Tate Modern till September 9th www.tate.org.uk
More PICASSO on FAD
Categories
Tags