"SPACED OUT" is going to be a mesmerising double-solo show, featuring legendary street artists James Marshall (aka Dalek) and Buff Monster, united together in the same exhibition for the first time. Opening during Armory Week.
Buff Monster
The show will reveal 16 fresh artworks including paintings, editions and installations, expressly created for this occurrence and designed to throw the visitor into a psychedelic cosmos defined by mysterious characters and mazy colourful shapes.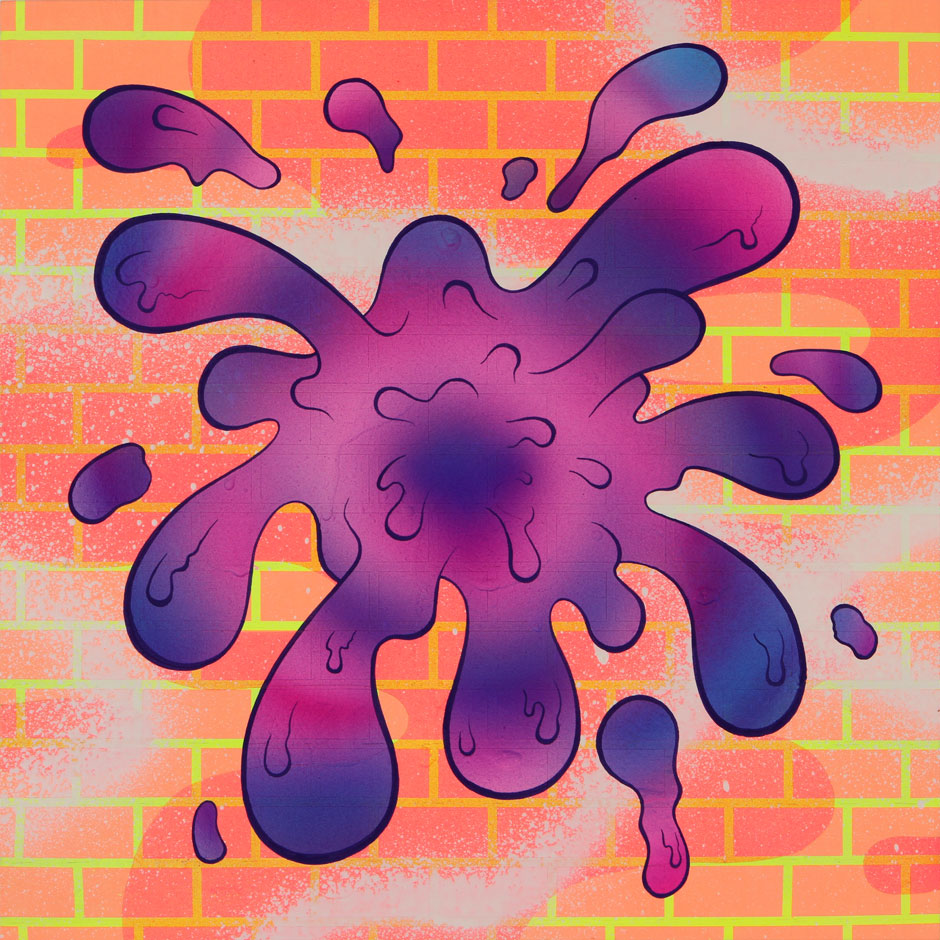 "SPACED OUT" aims to investigate and juxtapose the latest artistic output of two internationally known and brilliant whizzes, who not only share an affinity for Street Art and New Pop Culture, but are also deeply connected through a witty and cutting edge visual aesthetic. Through the invention of odd and intriguing characters, that by now become popular icons of the contemporary urban imagery, and the use of colorful and distinguished shapes, they are creating a stylish visionary world as a medium to depict today's society, bringing to the next level the concept of Street Culture. Marshall's alter ego is the Space Monkey, a character through which he expresses his emotions and ideas, interpreting his concept of a human being lost in a growing sea of technology and convenience. While Buff's delivers his vision of the world through captivating, typographic and apparently happy characters, living in bubbly landscapes, which delights us with their playful imagination and creative energy.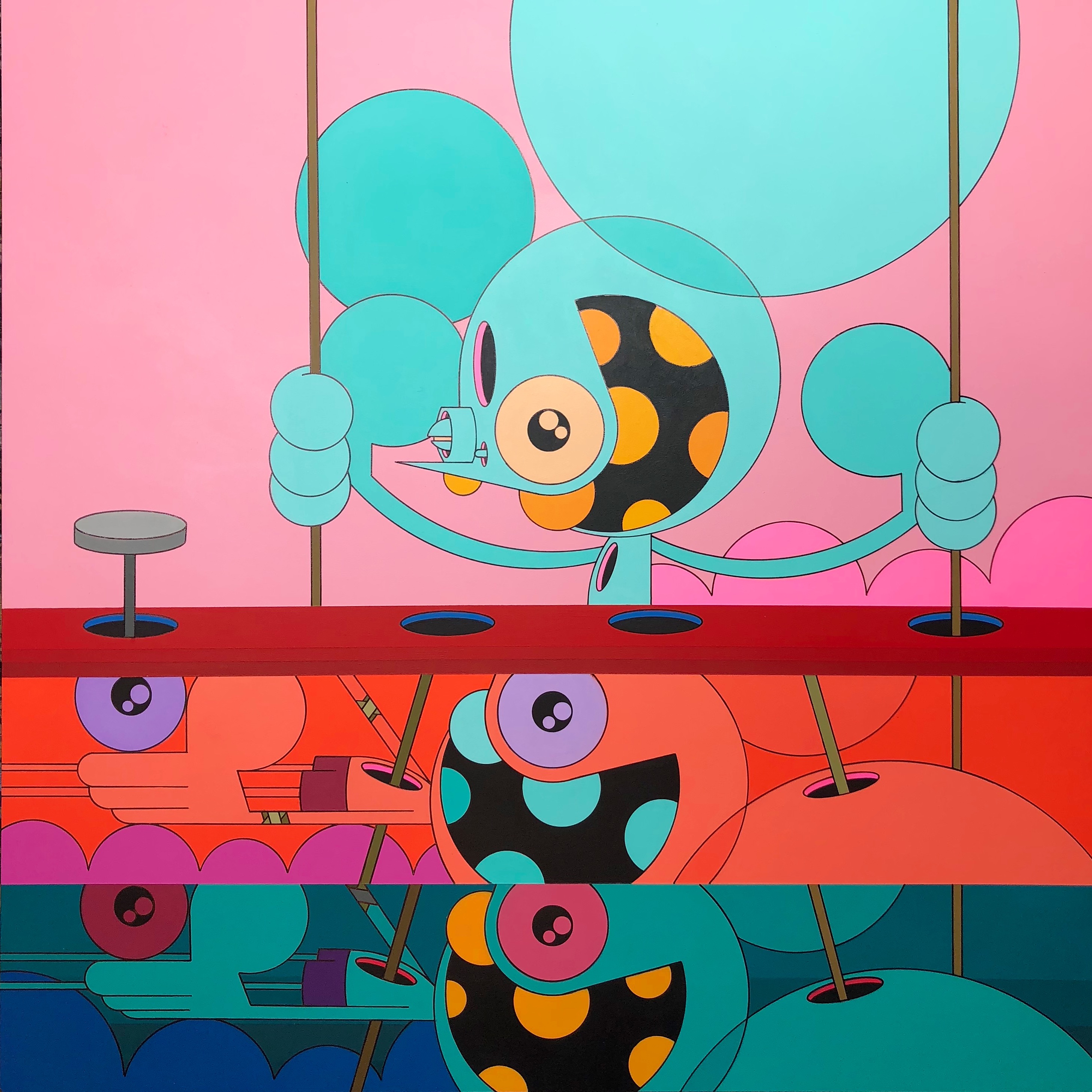 The artists have known each other for long time and reciprocally appreciated each other's creations, but they never had the chance to exhibit together until now. For their first collaborative show they chose NYC and, more specifically, the Bowery, an iconic spot for exploring the boundaries of Street Art and to get engaged in a conversation that leads to the creation of a new urban spirit.
For this groovy new project, they are preparing an astonishing design planning, uncovering an unanticipated visual layout that will reinvent completely the art gallery space and will strongly disorient and surprise the viewer, hurling him into a funky and profound dimension.
March 9 – April 28 2018 GR Gallery, 255 Bowery (between Houston & Stanton) New York, NY 10002.
Dalek – Buff Monster SPACED OUT Opening Reception: March 8, 2018 6-9 p.m.
www.gr-gallery.com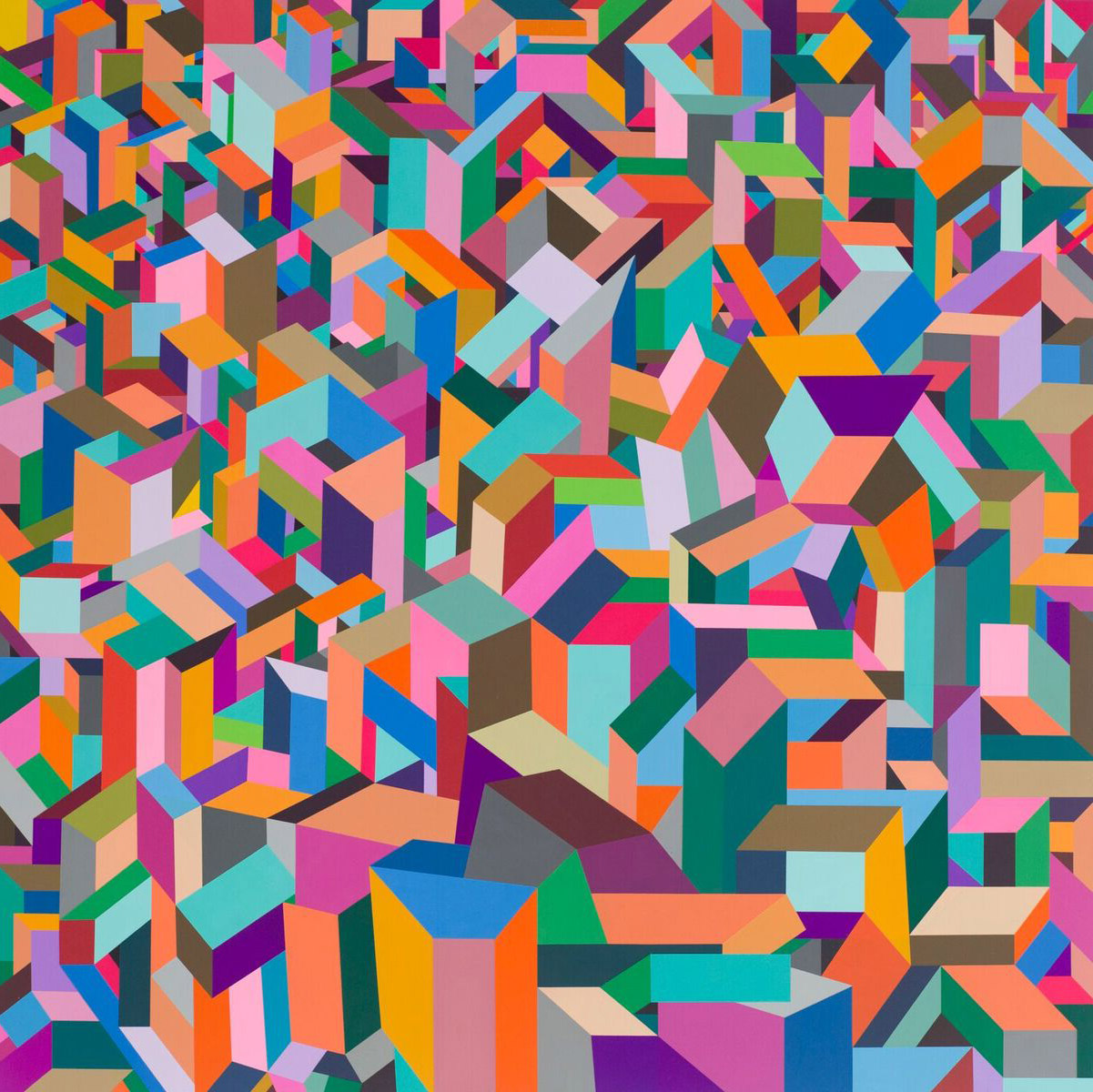 Categories
Tags