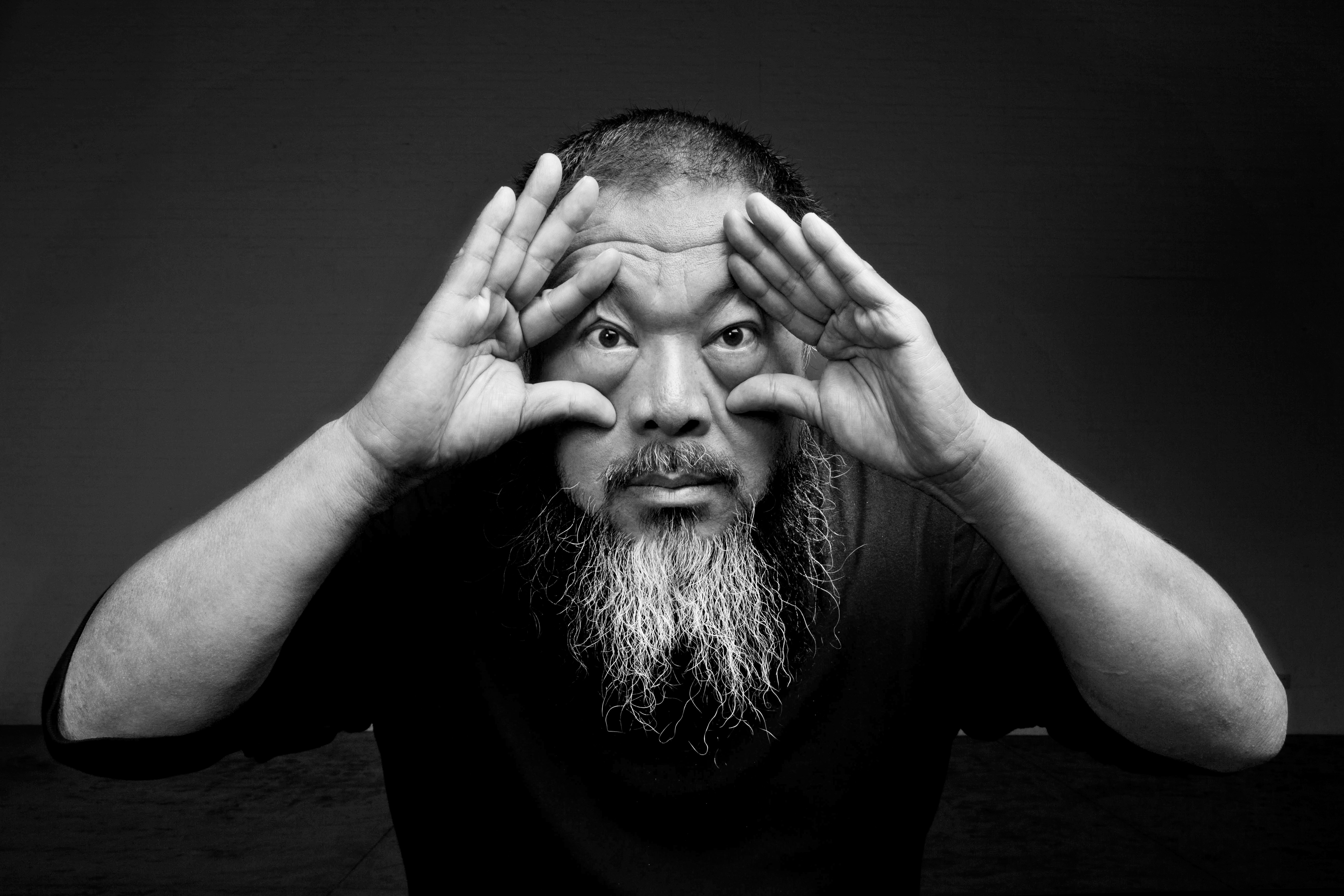 Ai Weiwei, 2012 Photo credit:Ai Weiwei Studio
Qatar Museums will present an exhibition of recent works by the Chinese artist Ai Weiwei, running at the Garage Gallery in the Fire Station in Doha, his first exhibition in the Gulf region.The exhibition will feature one of his most prominent and poignant projects, Laundromat (2016).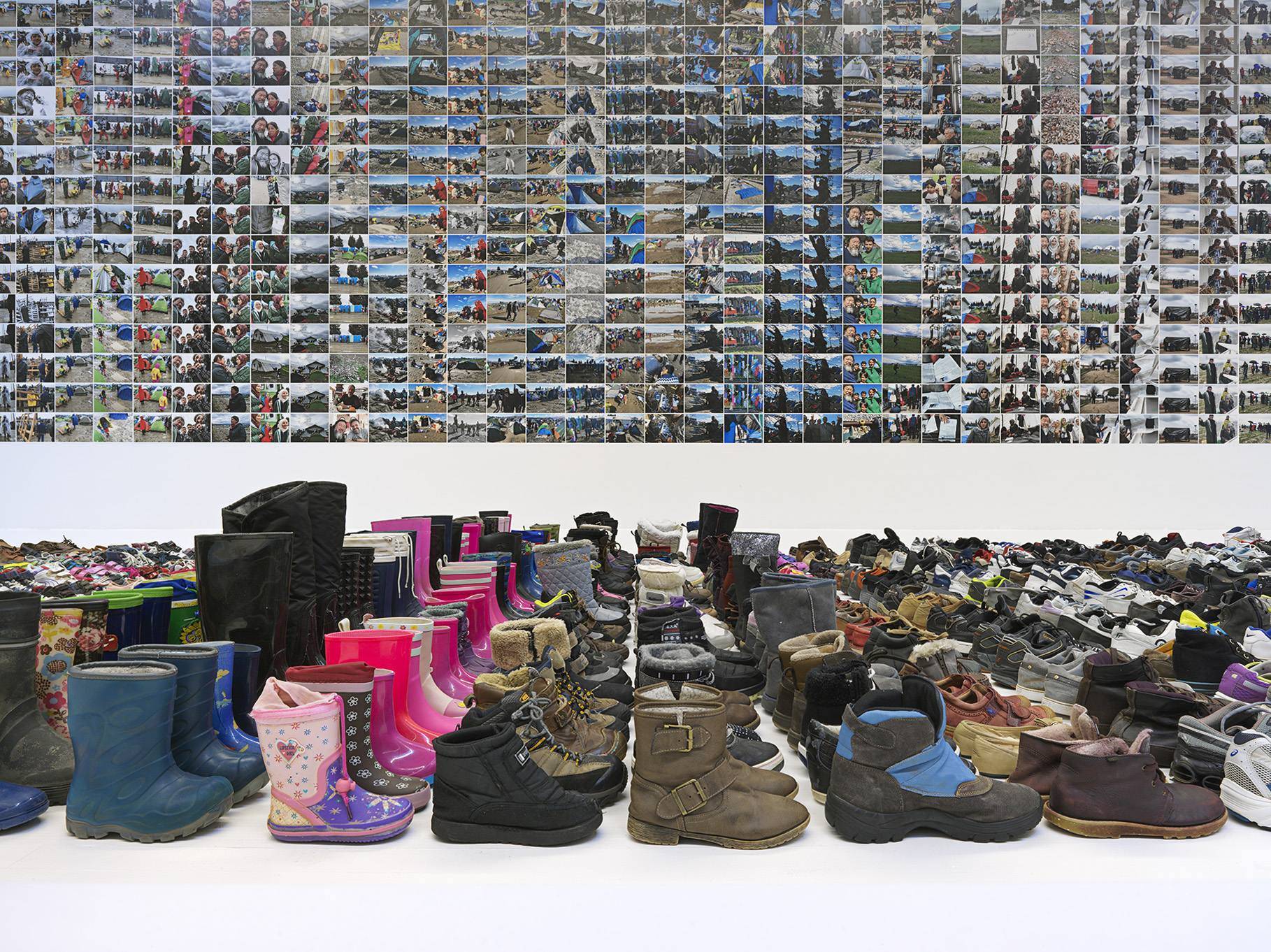 Laundromat, 2016 Photo credit: Ai Weiwei Studio
Reflecting Ai Weiwei's continuing engagement with the global refugee crisis, this monumental work brings together thousands of articles of clothing collected from a makeshift refugee camp in Idomeni – a small village in northern Greece and official border crossing to the former Yugoslav Republic of Macedonia. The camp was shut down in May 2016 and the refugees that had been living there were evacuated, leaving their possessions behind. Laundromat displays carefully hung clothes and meticulously arranged shoes, each of which have been washed, hung to dry, steamed, sorted and organised. In all, 2,046 items of clothing are displayed alongside personal mementos and photographs. Laundromat also features the film "Idomeni" (2016) which captures the everyday conditions of the refugees up to the moment when the camp was evacuated; and 17,062 Photos Relating to Refugees 1.12-09.08.2016 – a wallpaper which consists of a selection of images taken by Ai Weiwei on his iPhone during the filming of his documentary feature "Human Flow."
Alongside Laundromat, other projects by the artist will be exhibited in the Fire Station, including Stacked Porcelain Vases as a Pillar (2016), which represents six themes of the refugee condition — War, Ruins, Journey, Crossing the Sea, Refugee Camps, and Demonstrations, and Tyre (2016), a traditional symbol of safety turned on its head by being crafted from marble and representing the struggle faced by refugees crossing the Mediterranean Sea.

Stacked Porcelain Vases as a Pillar, 2017 Photo credit: Ai Weiwei Studio
Ai Weiwei 15th March – 1st June 2018 Garage Gallery in the Fire Station in Doha www.firestation.org.qa
Ai Weiwei is renowned for making strong aesthetic statements that resonate with timely phenomena across today's geopolitical world. From architecture to installations, social media to documentaries, Ai uses a wide range of mediums as expressions of new ways for his audiences to examine society and its values.
Ai was born in Beijing in 1957 and currently resides and works in Berlin. Ai is the current Einstein Visiting Professor at the Berlin University of the Arts (UdK), and he is the recipient of the 2015 Ambassador of Conscience Award from Amnesty International and the 2012 Václav Havel Prize for Creative Dissent from the Human Rights Foundation. Ai's first feature-length documentary Human Flow premiered at the 74th Venice Film Festival in competition.
"I decided to follow the refugees' path", Ai Weiwei says. "I went to the Idomeni refugee camp. It had become a bottleneck when the flow of refugees entering Europe was completely shut off. Before, refugees would travel through Idomeni on the so-called Balkan route to reach Europe. Once the Macedonian government closed the border, the camp swelled to over 15,000 refugees."
"I started to take many photographs, to try to record the moment. The harsh reality can act as evidence and make us reflect on these conditions. This is a situation many people refuse to see, or try to distort or ignore. Many wilfully believe this isn't taking place. When you see so many children out of school – 263 million children worldwide – you can't easily predict what our future holds."
The Garage Gallery at the Fire Station, opened by Qatar Museums in 2014, sits at the heart of Doha's flourishing art community providing a platform for cultural exchange and funded residencies to support the development of young artists from the region. The Garage Gallery is a world-class exhibition space which regularly shows work by artists selected for residencies, alongside a programme of major international exhibitions. Recent international exhibitions have included Picasso-Giacometti presented in collaboration with Musée national Picasso and the Fondation Giacometti, and German Encounters – Contemporary Masterworks from the Deutsche Bank Collection.
Categories
Tags