Picasso's stepdaughter is opening a Museum that will house the largest-ever collection of the artist's work.The museum will be built in a former convent in the South of France and is expected to open in 2021.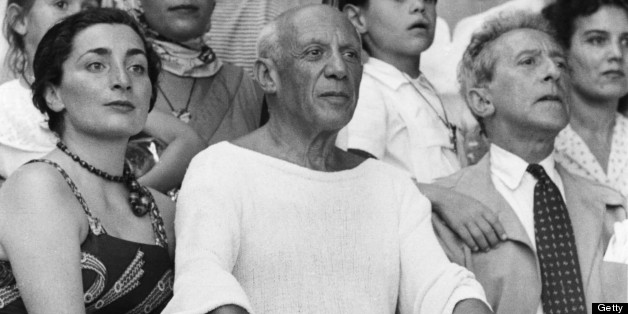 Picasso with Jaqueline Roque, and Cocteau
Catherine Hutin-Blay, the only daughter of Pablo Picasso's second wife Jacqueline Roque, will open the museum in the South of France to house her extensive Picasso collection. Hutin-Blay, now 70, owns the world's largest collection of works by Picassso.
Hutin-Blay's collection, which she inherited from her mother, contains around 2,000 works, mostly from the period between 1952 and 1973 when Roque was with Picasso. It comprises more than 1,000 paintings, with the rest consisting of drawings, ceramics, sculptures, painted plates, and photographs. Hutin-Blay will dedicate the museum to the painter and her mother, whose 11-year marriage was the artist's last.
The new museum will be built inside the former convent College of Preachers in Aix-en-Provence.
Due to open in 2021, the museum will include three levels, devoting more than 10,000 square feet to permanent exhibitions, and over 5,000 square feet to temporary exhibitions. There will also be a research center, pottery and engraving workshops, and a 200-seat auditorium.
Hutin-Blay recently announced a major loan to a Berlin museum for a huge Picasso show next year. In March 2019, the Museum Barberini will display works chosen by guest curator Bernardo Laniado-Romero from Hutin-Blay's rarely seen collection, including some works showcased for the first time ever in a museum setting.
More Picasso related news: fadmagazine.com/pablo-picasso
Categories
Tags