According to a report in an art industry newsletter In Other Words Frieze is planning to launch in Los Angeles in January 2019.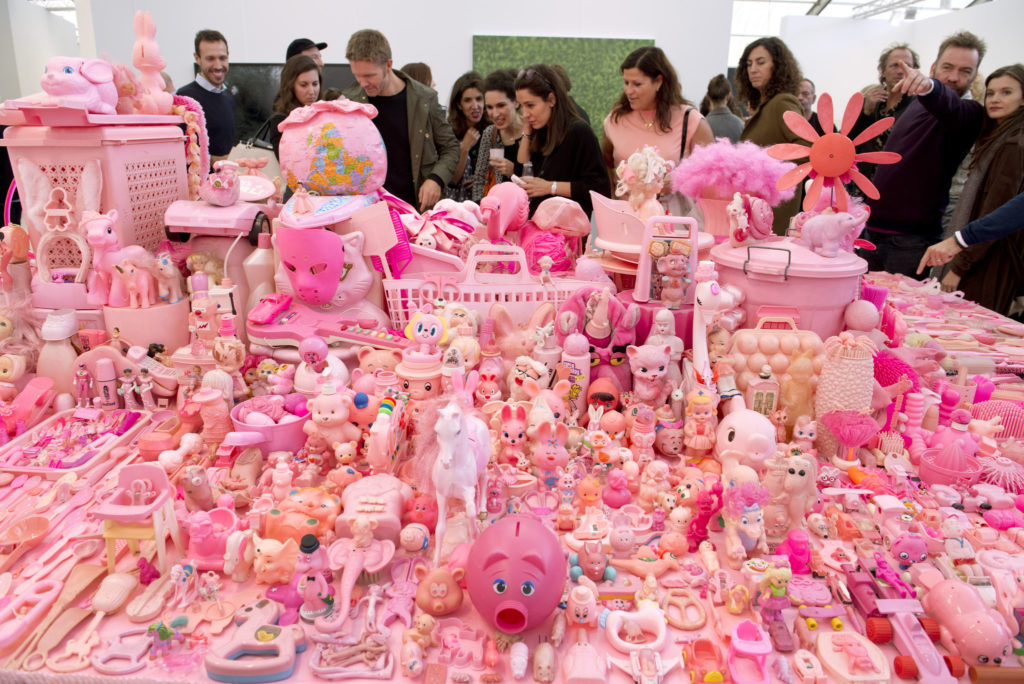 P.P.O.W at Frieze 2016. Photograph by Linda Nylind. Courtesy of Linda Nylind/Frieze..
If true it makes sense considering Frieze entered into a strategic partnership with the Hollywood entertainment, sports, and fashion company Endeavor (formerly William Morris Endeavor | IMG) in April 2016. LINK
A spokesperson for Frieze said:
"We are always exploring new ideas and discussing ways to respond to galleries' needs but we can't speak to any specific plans at this point."
Already in Los Angeles you have Art Los Angeles and The L.A Art Show in January but many larger fairs have tried to launch in L.A and quitely closed down including Art Platform Los Angeles, Paris Photo Los Angeles, FIAC LA, and Paramount Ranch.
Frieze currently operates two fairs in London and one in New York. The first London fair launched in 2003. Frieze Masters, an event focused on art made before 2000, and Frieze New York both debuted in 2012.
More Frieze: fadmagazine.com/frieze/
LINK " target="_blank">Hollywood Invests in Frieze
Categories
Tags