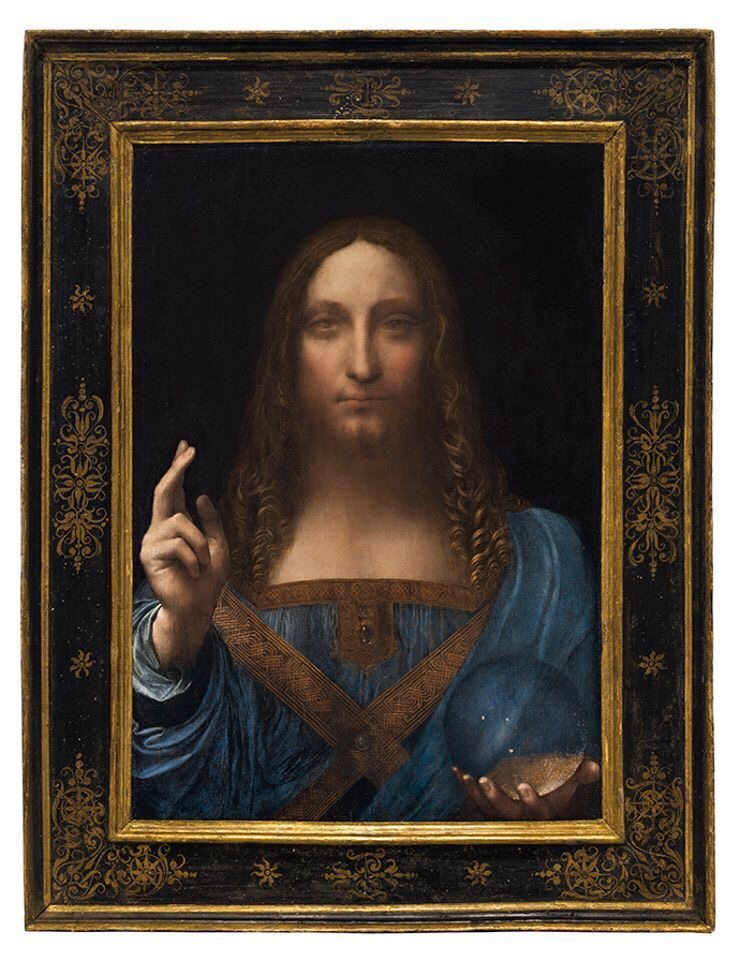 A Saudi Arabian prince, Bader bin Abdullah bin Mohammed bin Farhan al-Saud, has been identified by The New York Times as the buyer of the most expensive ever painting, Leonardo da Vinci's Salvator Mundi.
The work sold for $450m (with fees) at Christie's in New York on 15 November.
According to The New York Times, representatives of Prince Bader presented him as a bidder only a day before the record-breaking sale. He provided a $100m deposit to qualify for the auction and said he acquired his wealth through real estate when asked by Christie's as part of its due diligence check.
Prince Bader, a member of the lesser branch of the royal family, the Farhan, is a close associate of Saudi Arabia's Crown Prince Mohammed bin Salman bin Abdulaziz Al Saud, according to the newspaper, holding key government and corporate posts. The pair worked together on a resort complex for members of the ruling Salman branch of the royal family.
The revelation came shortly after the newly-opened Louvre Abu Dhabi tweeted that the Salvator Mundi would soon be coming to the museum. The crown prince of Saudi Arabia and his counterpart in Abu Dhabi enjoy a close working relationship and on 5 December their countries announced the formation of a Joint Cooperation Committee to formalise existing collaboration on military, political, economic and cultural matters. The loan of the Salvator Mundi may be seen as a gesture of friendship reinforcing this relationship. The Louvre Abu Dhabi did not specify when the Salvator Mundi would go on show at the museum.
The presence of Salvator Mundi at The Louvre Abu Dhabi will be a great draw. The Louvre in Paris, which estimates that nearly six million visitors came to see Leonardo's Mona Lisa.
Categories
Tags