A New York startup aims to use the predictive properties of machine learning to spot patterns and guide their art investment decisions. Arthena analyzes hundreds of thousands of data points on works of art—artist, style, medium, size and so forth. Adding a touch of human insight, the company picks pieces it says will generate handsome returns for investors. Arthena currently manages several funds, ranging from low-risk ones that invest in modern art to higher-risk funds that buy works from emerging artists. The startup, which is backed by Foundation Capital, Beamonte Investments and Y Combinator, recently teamed up with brokerage Charles Schwab, which offers a suite of alternative investment offerings.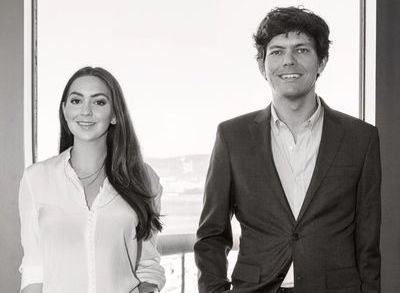 Madelaine and Michael D'Angelo Source: Arthena
Arthena's pitch coincides with a surge of interest in art investing. Sales at the big auction houses have jumped 18% in the first half of 2017, according to Deloitte's latest Art & Finance report, and well-known works are fetching record prices.
Arthena wants to make art investing accessible to more people and attract the next generation of art enthusiasts, including data-obsessed millennials. D'Angelo, who has a master's degree in museum studies from Harvard and worked at the Smithsonian, founded Arthena in 2013 with her brother Michael, 27, who studied computational and mathematical engineering at Stanford; he's the chief technology officer. The company also has an office in San Francisco and is opening one in Luxembourg, the center of the art investing world. D'Angelo says her company can spot trends across more dimensions and a broader body of work than a team of human analysts or advisers could do (although art experts review the algorithms' findings). Arthena targets works below $1 million and says pieces selling for less than $50,000 are the most liquid.
For now, only wealthy investors accredited by the Securities and Exchange Commission—generally individuals with annual incomes of $200,000 (or $300,000 for a couple), or $1 million in assets—can put money in an Arthena fund. The amount invested varies based on the fund and the manager's needs but is typically about $10,000. The company says it has 10s of millions of dollars in commitments so far and hopes to generate 12.5 percent to 15.5 percent annual returns. Investors won't know how they've done until the company sells its first artworks in a year or so.
About Mark Westall