There are lots of art events happening in London; talks, workshops, tours, discussions and many many more! To help you with the choice Jenny Judova from Art Map London has picked 'The Most Interesting Art Events' to see in London this week.
---
TUESDAY 28 NOVEMBER
6:30 – 8:30 pm – Herrick Gallery, 93, Piccadilly, Mayfair, London, W1J 7NQ
In her first solo show in London at the Herrick Gallery, Dr Suzi Morris presents large scale paintings alongside a group of smaller works on aluminium and canvas. This is the first time that Morris has exhibited diptychs and triptychs that comprise both aluminium and canvas.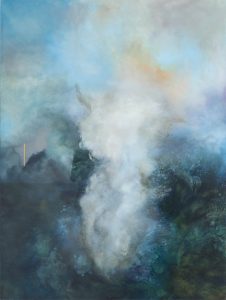 WEDNESDAY 29 NOVEMBER
Preview: Everything we do is music
6 – 8:30 pm – Drawing Room, Unit 8 Rich Estate, 46 Willow Walk, London, SE1 5SF
Everything we do is music, curated by Shanay Jhaveri, traces a long history: from early Indian miniature painting (Ragamalas) through to drawings, animations and video works from the present day. Including works by pivotal Indian and Pakistani artists such as Nasreen Mohamedi and Lala Rukh, the exhibition will feature a number of works previously unseen in the UK. It will present newly commissioned pieces by Michael Müller and Sarnath Banerjee alongside works by contemporary artists such as Shahzia Sikander and KM Madhusudhanan.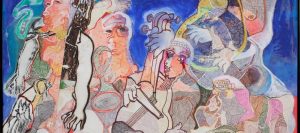 THURSDAY 30 NOVEMBER
East London Printmakers – The Festival of Print
6 – 9 pm – Mile End Art Pavilion, Art Pavilion – Mile End, Clinton Road, London, E3 4QY
The Annual show will feature over 80 artists from within the East London Printmakers studio. Ranging the length and breadth of printmaking practice, but also showcasing both the work of both their acclaimed practising artist and new emerging talent.
SATURDAY 2 DECEMBER
11 am – 2 pm – Empress Mews Studio, Empress Mews, London, SE5 9BT
Maps are, on the surface, just a way to see somewhere from an overhead perspective. They appear based in absolute reality, full of information and tools for wayfinding. Paper cut maps are something similar, but they have all the information removed.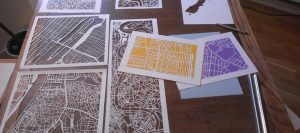 Categories
Tags