Art critic Tabish Khan brings you the top art exhibitions to visit this week. Each one comes with a concise review to help you decide whether it's for you. This week there's a cheeky addition of one show outside London as well. 
Terra Firma @ James Freeman Gallery
Emily Allchurch digitally combines architecture from around the world to create mythical and beautiful cities. Jane Ward's works are more abstract as cities and forests break apart and become pixellated to the point it almost looks painterly and Nunzio Pace paints animals in as style that can only be described as magical vanitas. This gallery is making a good habit of picking artists I'm a fan of. Until 25 November.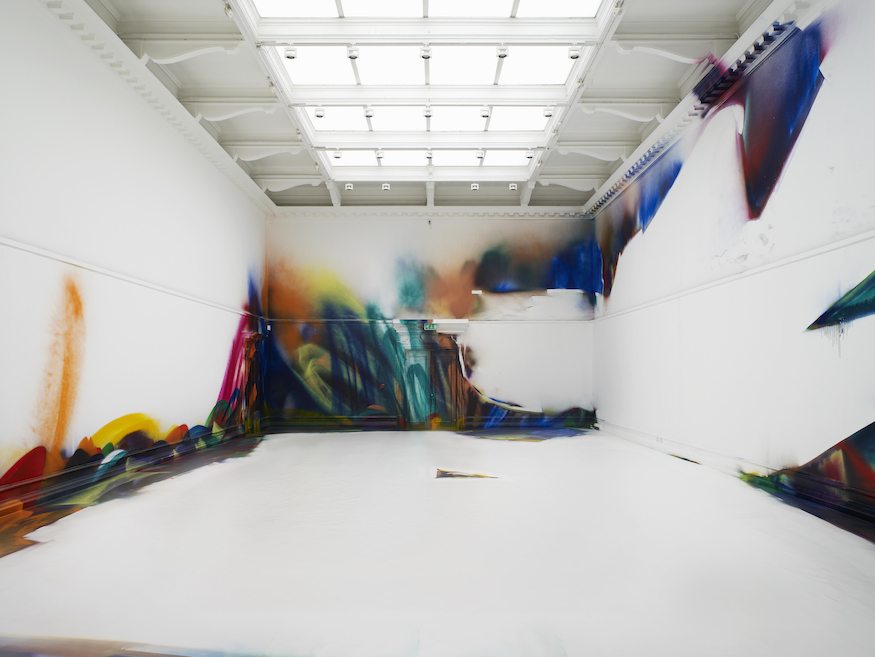 Katharina Grosse: This drove my mother up the wall @ South London Gallery
The South London Gallery has been emptied and then slathered with paint all over the walls, ceiling and doors. However, a giant stencil was used so the finished product is rich colours in some areas and bright white in the centre. It's visually stunning and we feel like we've ventured inside a painting, a beautiful effect. Until 3 December. 
Tepozteco: Sophie Ryder @ Hignell Gallery
Minotaurs, hares and wild boars. Ryder's sculptures have taken over St James's square as well as the gallery. The gallery is filled with her works and head downstairs to find they have multiplied like rabbits with dozens in the basement, with some actually in the act of copulating. Until 3 January. 
Clod Ensemble: Under Glass @ Millennium Centre, Cardiff
Performance art, dance and theatre combine as performers dance, speak and work within glass containers. It's a mesmerising performance where we as the audience move around in the dark to explore this dynamic staging. I saw this performance in Hackney, but Cardiff is the last chance to catch it on its travels. 22-25 November. 
The Storybox Collective @ Wilton's Music Hall
A collective of artists takes inspiration from the archives of a music hall with a rich history. A tapestry, a diorama and newspapers reflect on the person's who once walked the boards of this tucked away venue. Until 25 November.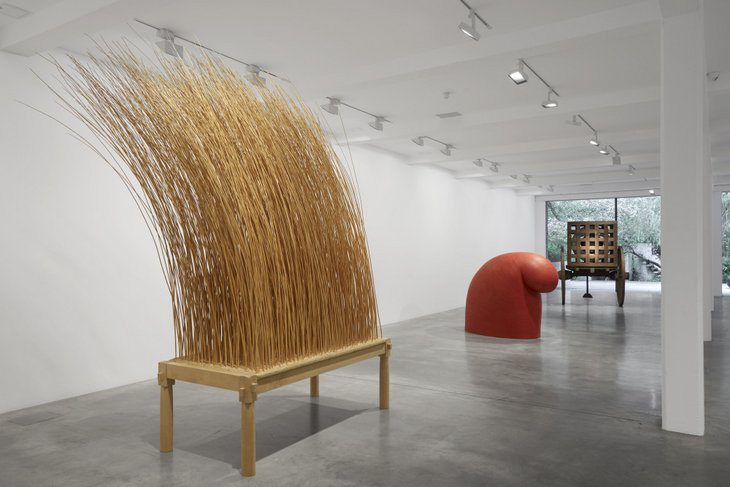 Martin Puryear @ Parasol Unit
Reeds seem to bend in a non-existent breeze, an amorphous shape is folding in on itself and what is that cage on wheels for? Martin Puryear's large sculptures are striking but never clear what they're for. It's his first solo exhibition in London, covering a career of 40 years. There are drawings upstairs but it's the sculpture that's his strongest work. Until 6 December.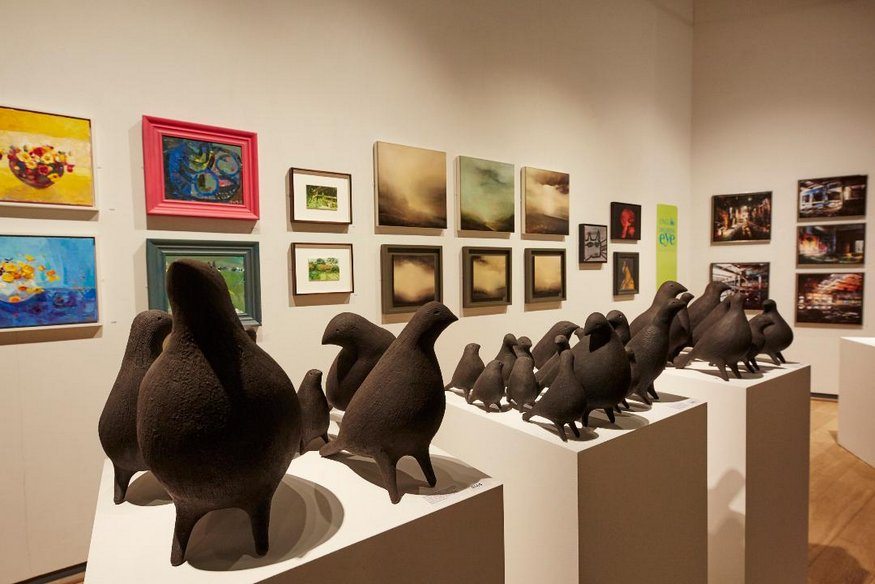 The ING Discerning Eye exhibition 2017 @ Mall Galleries
The galleries are filled with hundreds of small works all selected by six individuals – two artists, two collectors and two critics. It's an inventive set up that makes for a great selection of works that tend to be contemporary artists taking on traditional mediums — so we get flowers made from bones and beautiful paintings of petrol stations at night. Until 26 November. 
Categories
Tags