There are lots of art events happening in London; talks, workshops, tours, discussions and many many more! To help you with the choice Jenny Judova from Art Map London has picked 'The Most Interesting Art Events' to see in London this week.
---
TUESDAY  14 NOVEMBER
Panel Discussion: The Work of Martin Puryear
7 – 9 pm – Parasol unit foundation for contemporary art, 14 Wharf Road, London, N1 7RW
£8/6 (conc) | Booking required
The discussion will focus on Martin Puryear's unique practice and its impact on contemporary art. Artist Richard Deacon, Dr. Jon Wood, Research Curator at the Henry Moore Institute, and Dr. Ziba Ardalan, Founder/Director of Parasol unit, will share their perspectives on abstract sculpture today.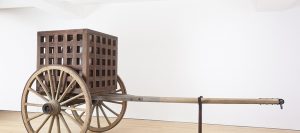 WEDNESDAY 15 NOVEMBER
Preview: The Unlimited Dream Company
6:30 – 9 pm Hannah Barry Gallery, 4 Holly Grove, London, SE15 5DF
Richard J. Butler, Stevie Dix, Oliver Dook, Angelique Heidler, Lewis Henderson, Ralph Hunter-Menzies, George Rouy, Rosie Ward
Taking its cue from J. G. Ballard's novel of the same name, The Unlimited Dream Company is an exhibition of eight artists, each of whom interrogates a seductive edge of contemporary life. Together their works produce a theatre of sorts, a stage on which converge forces complicated by the thin line that exists between their reality and artificial construction: fantasy, illusion and desire.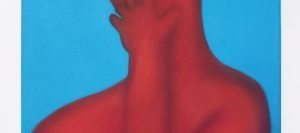 THURSDAY 16 NOVEMBER
Preview: MANUEL MATHIEU 'Truth to Power'
6:30-8:30 pm – Tiwani Contemporary, 16 Little Portland Street, London, W1W 8BP
Mathieu is known for his large paintings, which oscillate between abstraction and figuration. With a distinctive style, at once gestural and expressionist, he depicts the figure in mutation: testing its physical boundaries and merging with?the?adjoining environment.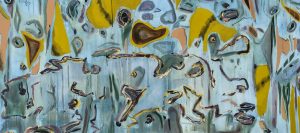 FRIDAY 17 NOVEMBER
Preview: 'OPEN YOUR EYES' Hannah Farrell
6-9 pm – The RYDER Projects, 19A HERALD ST, London, E2 6JT
The principal focus of Hannah Farrell's work is the human body, presented in subtly mediated ways. The earliest photos in the exhibition, collectively entitled Close your Eyes and Think of England and produced in 2014, re-contextualize images of women found in erotic magazines.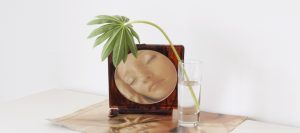 Categories
Tags