Jarvis Cocker yesterday announced the recipients of Awards for Artists 2017 given by Paul Hamlin Foundation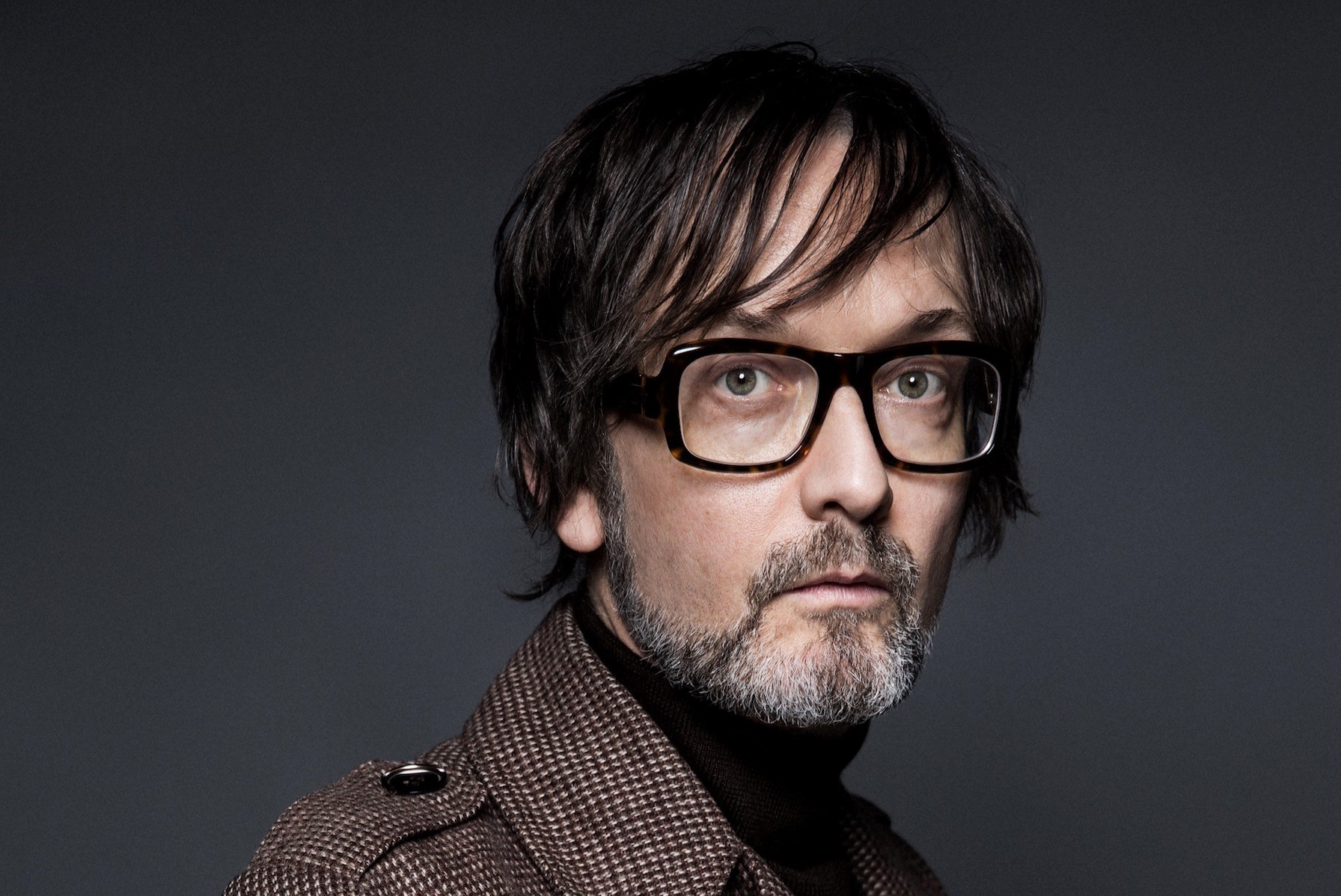 "It gives me great pleasure to be involved in the annual Paul Hamlyn Foundation Awards for Artists. Paul Hamlyn's original determination to bring quality books to a mass audience, and thus bring culture to all, feels somewhat heroic in these divisive (and divided) times. The award that bears his name carries on this tradition: providing meaningful funds to artists at a time they really need it. Enabling people at all stages of their careers, and from all different backgrounds, to create work. Work that then enriches the lives of all of us."
Said Jarvis Cocker.

Paul Hamlyn Foundations Awards for Artists 2017
L-R (back row) Steven Claydon, artist, Leafcutter John, composer, Serafina Steer, composer, centre Byron Wallen, composer, Rehana Zaman, artist, Peter Kennard, artist and Mary Hampton, composer
L-R (seated) Linder, artist, Laurence Crane, composer and Charlotte Prodger, artist Photograph by Emile Holba – commissioned by the Paul Hamlyn Foundation.
Ten visual artists and composers living and working in the UK each received £60,000 with no strings attached, making this the largest award for individual artists in the UK. Awards for visual artists went to: Steven Claydon, Peter Kennard Linder,Charlotte Prodder and Rehang Zaman. Awards for composers went to: Laurence Crane, Mary Hampton Leafcutter, John Serafina Steer and Byron Wallen
The Awards for Artists 2017 were announced by Jane Hamlyn, Chair of Paul Hamlyn Foundation, and Jarvis Cocker at a reception hosted at the Foundation's offices in London on Thursday 9 November. Jarvis Cocker, as the keynote speaker, also treated around two hundred invited guests from across the arts sector to one of his "fabled PowerPoint presentations" on creativity.
Launched in 1994, Awards for Artists supports visual artists and composers at a pivotal moment in their careers, whether they are in their twenties or their seventies.
Jane Hamlyn said:
"Artists and composers are incredibly resourceful individuals – and they have to be. It's not easy making ends meet whilst finding time to reflect and experiment. The Paul Hamlyn Foundation awards gives ten exceptional individuals the time and space they need."
Since its inception, Awards for Artists has benefited over 150 artists with funds of over £6m. Well- known composers whose careers have been supported by the awards include Sally Beamish (1994), Luke Bedford (2007), Tansy Davies (2009), Anna Meredith (2010), Eliza Carthy (2012), Shabaka Hutchings (2014) and Brian Irvine (2015). Well-known visual artists include Yinka Shonibare (1998), Jeremy Deller (2001), Tomma Abts (2004), Phyllida Barlow (2007), Ed Atkins (2012), Emma Hart (2015) and Sonia Boyce (2016).
At £60,000 for each artist with no strings attached, the awards are the most generous in the UK and are designed to give artists the time and freedom to develop their creative ideas. Each award has increased by £10,000 from £50,000 in previous years, in acknowledgement of the increasing costs of living in the UK. The number of recipients has also increased to ten, with two more composer awards. The overall value of Paul Hamlyn Foundation's financial commitment to these talented individuals has risen from £400,000 per annum to £600,000.
About the Foundation
Paul Hamlyn Foundation was established by Paul Hamlyn in 1987. Upon his death in 2001, he left most of his estate to the Foundation, creating one of the largest independent grant-making foundations in the UK.
Our mission is to help people overcome disadvantage and lack of opportunity, so that they can realise their potential and enjoy fulfilling and creative lives. We have a particular interest in supporting young people and a strong belief in the importance of the arts.
About Mark Westall