There are lots of art events happening in London; talks, workshops, tours, discussions and many many more! To help you with the choice Jenny Judova from Art Map London has picked 'The Most Interesting Art Events' to see in London this week.
TUESDAY 10 OCTOBER
Art History Lecture: Black Renaissance
1:00 PM – 2:30 PM @ Orleans House Gallery, Riverside, Twickenham, London, TW1 3DJ
This series of lectures will be focusing on an introduction of black figures in European Renaissance Art, including the two famous images of St Maurice and Black Magi.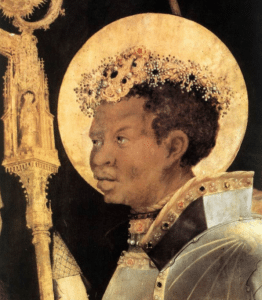 WEDNESDAY 11 OCTOBER
6:00 PM – 9:00 PM @ The Crypt Gallery, St Pancras Parish Church, Euston Road, London, NW1 2BA
Exhibiting Artists:
Sandra Beccarelli, Lizzie Brewer, Sarah E Choi, Andy D'Cruz, Annamarie Dzendrowskyj, Sarah Laura Hauenstein, Sam Hodge, Buffy Kimm, Jeong Min Moon, Emma Parker, Rachel Pearcey, Hanna ten Doornkaat, Marcia Teusink, Richard Tomlin
In physics, White Noise describes a sound that contains every frequency within the range of human hearing in equal amounts. In today's world of sensory overload, the term's meaning is no longer limited to monotonous low level sounds. White Noise also signifies a form of refuge – a sanctuary from the stresses of 21st Century 'cyber-life'.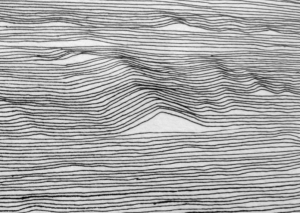 THURSDAY 12 OCTOBER
Preview: Sam Jackson & Derek Ridgers 'RUN TO ME'
6:30 PM – 8:30 PM @ CHARLIE SMITH LONDON, 336 Old St, 2nd Floor, Shoreditch, London, EC1V 9DR
RUN TO ME brings together the work of painter Sam Jackson and photographer Derek Ridgers. Curated by Faye Dowling, the exhibition celebrates the sacred ceremonies of excess, desire and experimentation which intoxicate our youth.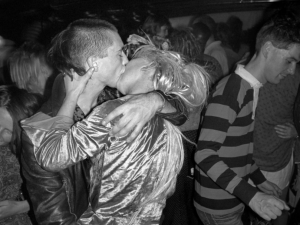 FRIDAY 13 OCTOBER
7:00 AM – 11:30 PM @ VARIOUS BT TELEPHONE BOXES (listed in description), 71-73 Stoke Newington High Street, London, N16 8EL
Londoners are invited to take a moment out of their daily commute, routine or journey and immerse themselves in a narrated collection of dreams by artist Emma Alonze with soundtrack by Andy Becker. The work will be installed in phone boxes at various locations across London and will explore the ever-narrowing gap between private thoughts and the public realm.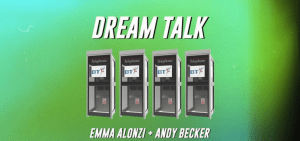 Categories
Tags