There are lots of art events happening in London; talks, workshops, tours, discussions and many many more! To help you with the choice Jenny Judova from Art Map London has picked 'The Most Interesting Art Events' to see in London this week.
TUESDAY 3 OCTOBER
Preview: SHEILA HICKS 'STONES OF PEACE'
6:00 PM – 8:00 PM @ Alison Jacques Gallery, Orwell House, 16-18 Berners St, Fitzrovia, London, W1T 3LN
In Stones of Peace we encounter and experience various aspects of Sheila Hicks' practice, from densely woven linen panels to soft sculptures and large-scale Boules of intertwined yarns. While creating the show, she referred to works in progress as 'slivers of sentiment, slumbering on the doorstep'.
WEDNESDAY 4 OCTOBER
Blueprint Breakfast Briefings: Art Startup Pitch
9 AM – 12 PM @ Cromwell Place, London, SW7 2, United Kingdom
Hosted by Vastari and Cromwell Place
Advisor panel:
– Andy McCartney – Whitespace Ventures, formerly Microsoft Ventures, CEO-in-Residence
– Alexandre Massart – Principal, Blend Ventures
– Sophie Muir – Director, Capital Engine
– Peter Nahum – Former Director, Sotheby's, Online Galleries and Leicester Galleries
– Lori Luo Yi – Writer & Collector
This pitch breakfast will focus on shining a light on some of the most innovative and inspiring new businesses starting out in the art world. We have invited esteemed advisors and angel investors to provide the companies with feedback and advice on their propositions. The panel includes those who know the art industry quite well but also some who are not acquainted with it at all, analysing the businesses from an investor's point of view.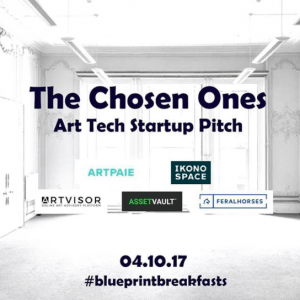 THURSDAY 5 OCTOBER
Cactus and Creatures: Private View
6:00 PM – 9:00 PM @ The Koppel Project Hive, 26 HOLBORN VIADUCT, London, EC1A 2AT
Painting, sculpture, printmaking, film and photography come together this year in an exhibition that captures the vibrant essence of Oaxaca and its relationship to cactus and edible insects.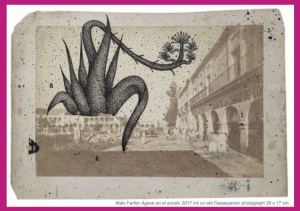 FRIDAY 6 OCTOBER
6:00 PM – 10:00 PM @ Tate Britain, Millbank, London, SW1P 4RG
Bring your friends, check out an amazing mix of artworks, have a drink and a bite to eat. It's free to get in, a great atmosphere with a relaxed immersive mix of sound and visuals, hands-on making activities and intriguing discussion all curated exclusively by 15?25 year olds from Tate Collective London.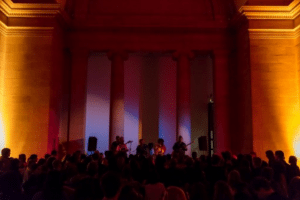 Categories
Tags