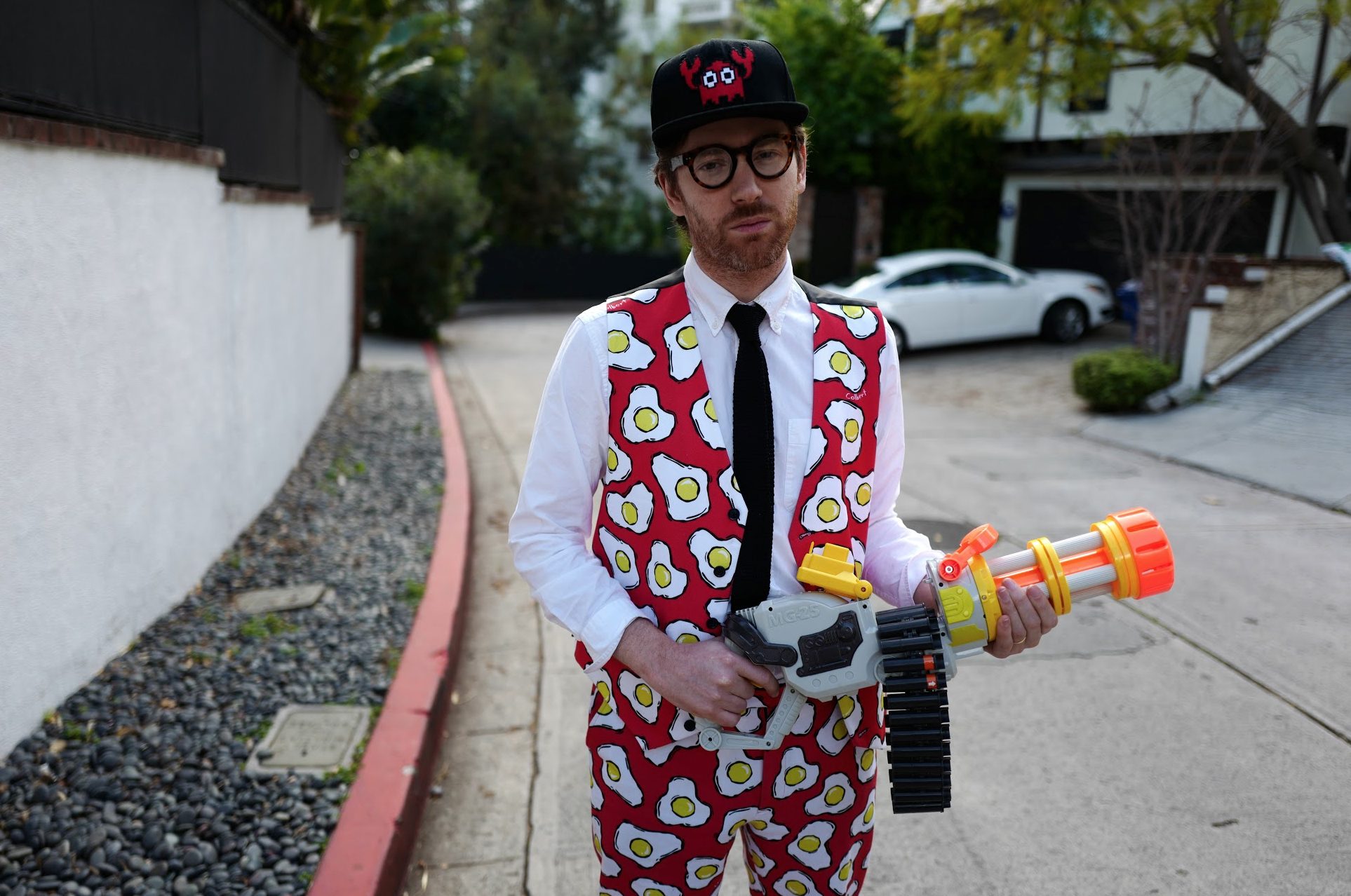 Tonight October 2nd, during Frieze, he will unveil the most exciting move in his pop universe yet: an inaugural solo show of his large scale paintings at Saatchi gawllery in partnership with Gazelli Art House.
Previously described by American Vogue's Andre Leon Talley as "the godson of Andy Warhol", Colbert will present eight large-scale canvases that burst with references and motifs of contemporary culture and art history. Conceived as a dialogue between himself and his pop forefathers, the paintings ruminate on their contributions in the face of popular culture and his own autobiographical journey within this landscape.
Colbert's punk-pop journey via his studio collective, the Rodnik Band allowed him to gracefully circumvent the fashion and design universe, while art functioned as his true objective. From his east London studio, he has conjured-up limited edition Duchamp-inspired urinal dresses and wearable art frocks. Sequinned tins of Campbell's Soup attire and bejewelled fried eggs were sold in Dover Street Market and Collette in Paris and worn by Sienna Miller, Cara Delevingne, Anna Della Russo, Lady Gaga and sold in Collette in Paris and Dover Street Market. The Rodnik Band vibe straddled high fashion with whimsy and humour.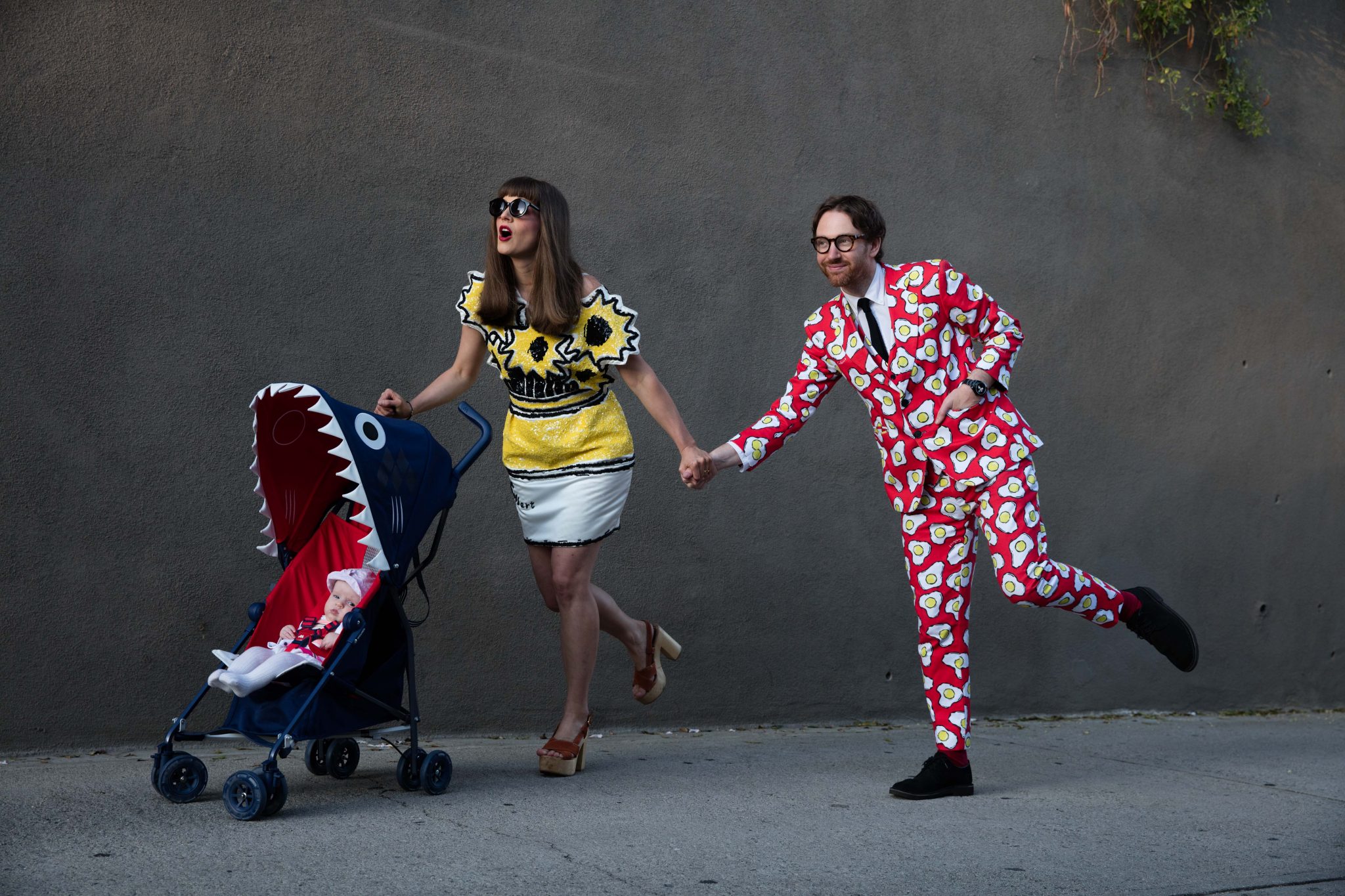 Philippe Colbert. Charlotte Colbert Goldsmith Boulay de la Meurthe. Chateau Marmont. Los Angeles. 02/2016 © david atlan
Rita Ora commissioned Colbert to design costumes for her 2013 world tour and a future collaboration with Kanye West has been mooted by Kanye himself. Capsule collections and collaborations followed with Disney, Snoopy, a Rolex Datejust watch, a Smart Car and dresses for Absolut's 'Andy Warhol Limited Edition' bottle have all bene tted from Colbert's stardust. Most recently, Colbert teamed up with online retailer made.com to launch Rodnik pop art furniture including the infamous 'shark' chair. Colbert's hipster credentials were well and truly sealed when Cara Delevingne decided to appear in a campaign lm for a cute capsule collection featuring Charlie Brown, Snoopy, Lucy Woodstock and the gang who were all emblazoned across cropped tees, sporty jersey dresses and bomber jackets. Now, as Mila Askarova, the founder and galleries at Gazelli summarises, Colbert's works will "put the pop back into painting."
Conceptualising collaborations and collections motored by the zeitgeist only red Colbert's artistic trajectory, so the decision to start creating a pop world on canvas was a no-brainer for him. "I always felt more like an artist than a designer anyway", he says by way of explanation. Colbert explains that many of the symbolic references of art history have become as iconic in themselves as Coca Cola or Google; Warhol's work is easily as recognisable as McDonald's sign or the apple symbol. Colbert wanted to bring pop back to the realm of British painting by creating a dialogue with the movements' artists and pioneers. In his brash, splashy world of contemporary culture, all the historical references are sewn into Colbert's lexicon alongside today's gures and motifs.
Pop emblems jostle with surrealism and the pervasive fragments and cures of a modern Britain. Colbert checklists an art and culture history bingo card of Salvador Dali's lobster telephone, Lichtenstein's
hot dog, David Hockney's swimming pool, Francis Bacon's distorted portrait, Man Ray's ball bearings, William Shakespeare with a pint in hand and one of today's best-loved commentators, Grayson Perry as his alter ego Claire.
These gures are juxtaposed against a visual vocabulary of mass culture, Tesco signs, emojis, umbrellas, Corn akes boxes, jars of Golden Shred marmalade, tea bags, mugs of builder's tea and biscuits.
The canveses throng with youthful energy but there's a darker subtext. Colbert's world is witty, whimsical and ironic, yet these are dark times, so he plays as much to our fears as our hopes. Central to each composition is Colbert's trademark lobster, who narrates these epic oil on canvas works. The works are an explosion of painting styles and ideas, they present modern pop as narrated chaos, each painting showing the in uence of social media on perspective and our saturation of art history and pop culture.
Colbert interweaves discomfort among the colour. Colbert creates a kitchen scene of disruption, which takes lmic inspiration from Quentin Tarantino. The residing lobster is under threat, his domestic peace disrupted by two sinister intruders. The lobster, says Colbert, is very much the narrator of the works, which allows him to be in conversation with the pop practitioners of the past. Not dissimilar to the approach of Rosenquist, who used surrealistic juxtapositions of products and insertion of politic messages, what is Colbert trying to tell us? What is his survey of today's consumer culture? Are they crazy vignettes of Brexit Britain? The works have a feel of modern pop painting meeting the old masters, following on from early pop artists Rosenquist and Litchenstein they present a powerful new voice in pop painting.
3rd – 16th October Saatchi Gallery www.philipcolbert.com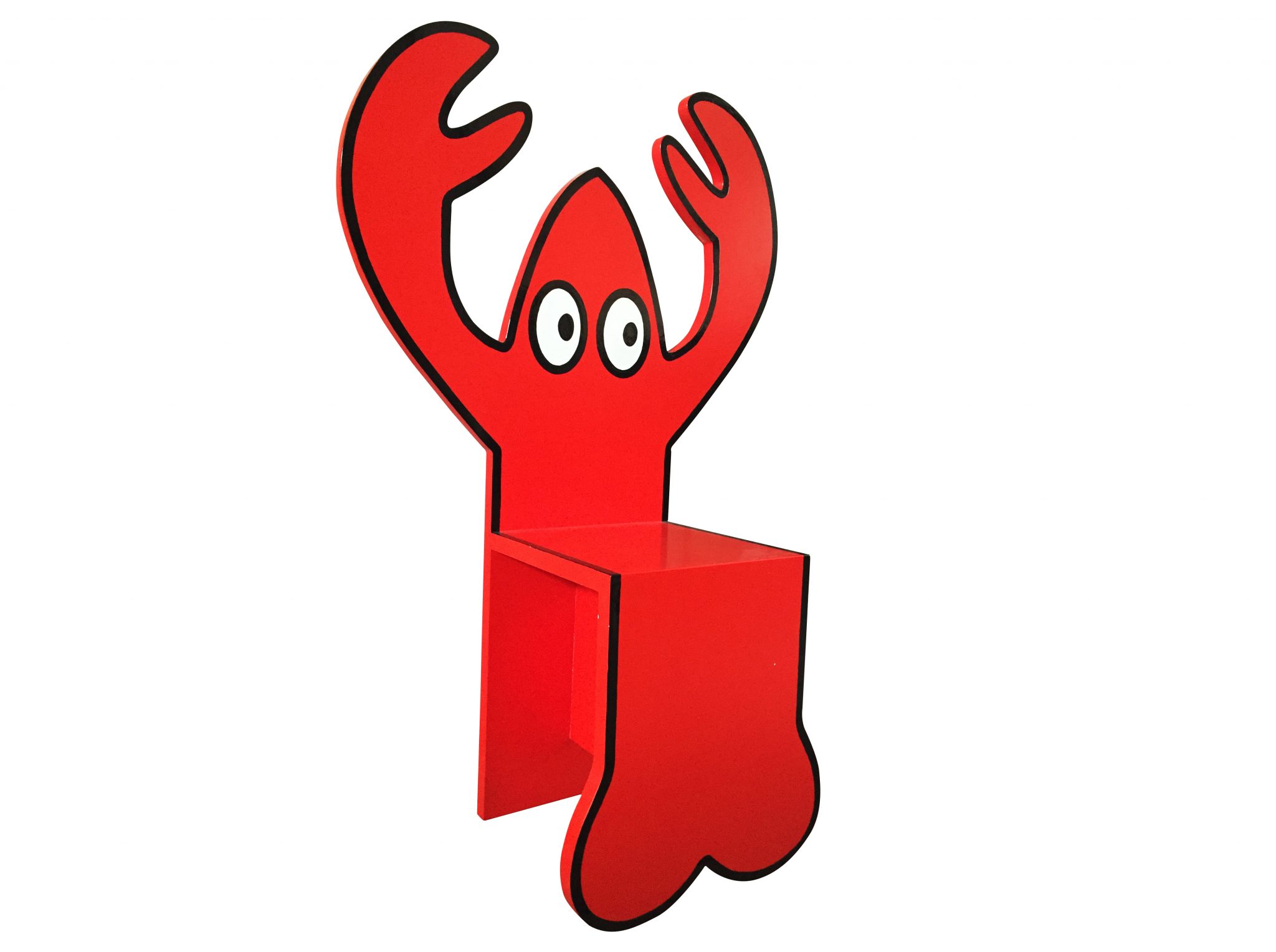 Categories
Tags