We Love Richard Long's new exhibition 'EARTH SKY' it includes new work specially commissioned for the grounds at Houghton Halll and you still have a chance to catch it as it runs until 26 October 2017.

A Line in Norfolk, 2016 84-metre Carrstone line on the West lawn of Houghton Hall
Richard Long is one of the most influential figures of conceptual and land art, part of a generation of distinguished British artists who extended the possibilities of sculpture beyond traditional materials and method. His work is rooted in his deep affinity and engagement with nature.
The artist's new works in the grounds of Houghton Hall use a variety of materials, including local Carr stone, flint from East Anglia, tree stumps from the Estate, as well as slate from Cornwall. They accompany his permanent sculpture Full Moon Circle, which was commissioned for Houghton in 2003. The exhibition also includes large mud works in the outdoor colonnades, smaller-scale works in gallery spaces, and historic material relating to the artist's career.

Full Moon Circle, 2003 Permanent slate work on the West lawn, commissioned in 2003
The show is the largest since Long's retrospective at Tate Britain in 2009, and an opportunity for visitors to see new site-specific works set within the historic landscape and gardens at Houghton. The exhibition sits alongside permanent artworks by a range of contemporary artists, including James Turrell, Zhan Wang, Jeppe Hein, Stephen Cox, Rachel Whiteread, Anya Gallaccio and Phillip King.
Lord Cholmondeley said:
"I am delighted that such an important exhibition of Richard Long's work is being presented at Houghton. It is particularly exciting that the new works have been especially for the grounds, and with some made from local materials. My hope is that in time Houghton will become a 'must-see' destination for those interested in contemporary art and sculpture."

White Deer Circle, 2016 A 'henge' of tree stumps from the Houghton estate
EARTH SKY: Richard Long at Houghton is curated by Lorcan O'Neill in association with the artist.
Visits from London by train from Kings Cross to King's Lynn only take 1 hour 45mins plus you can take you time looking at all the works and turn the vist into a longer stay by staying overnight at www.conghamhallhotel.co.uk or www.crowninnnorfolk.co.uk depending on budgets and type of accommodation required.
EARTH SKY: Richard Long at Houghton until – 26 October 2017 www.houghtonhall.com

North South East West, 2017 Slate and flint circle in the Stone Hall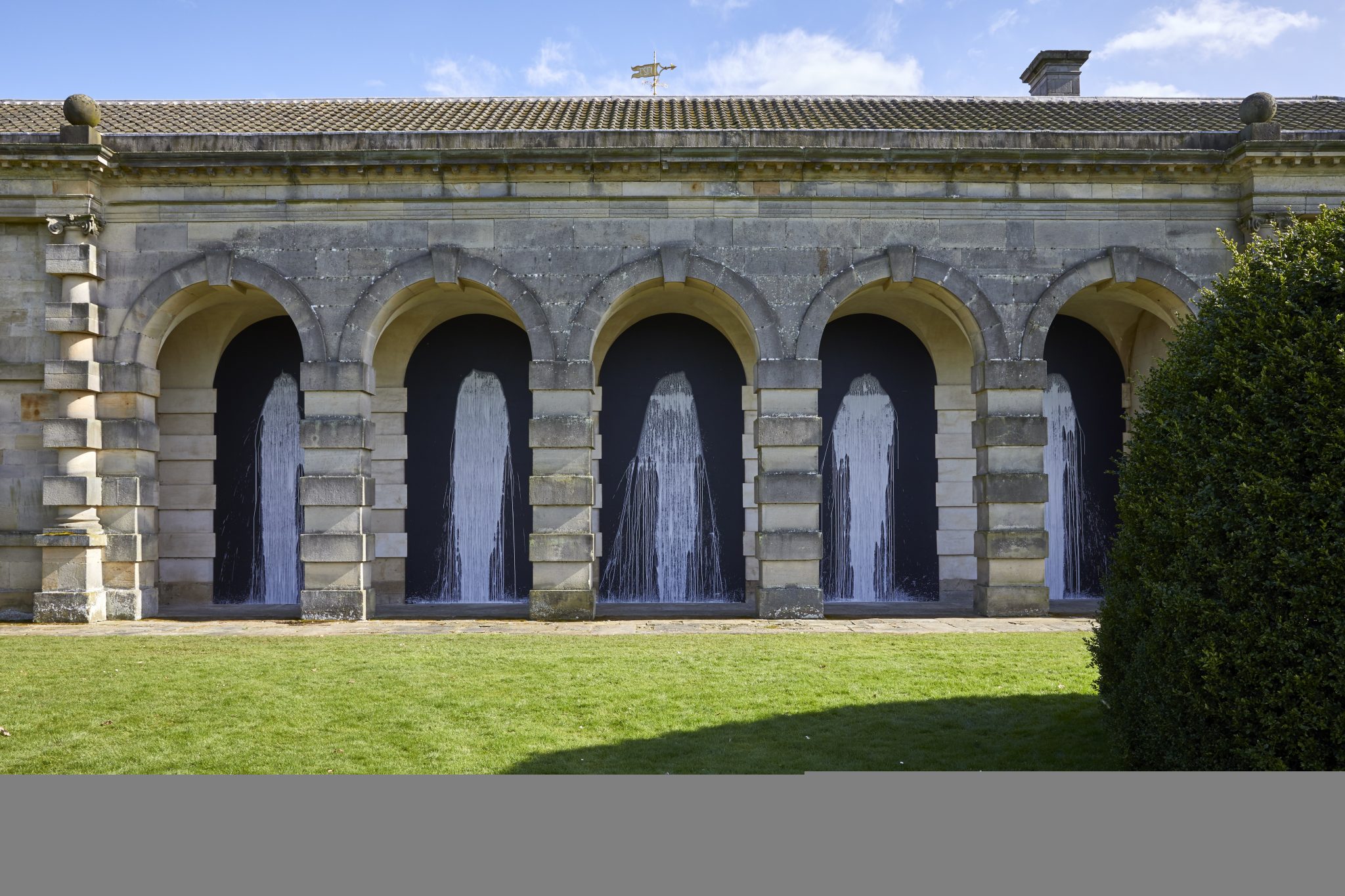 Categories
Tags