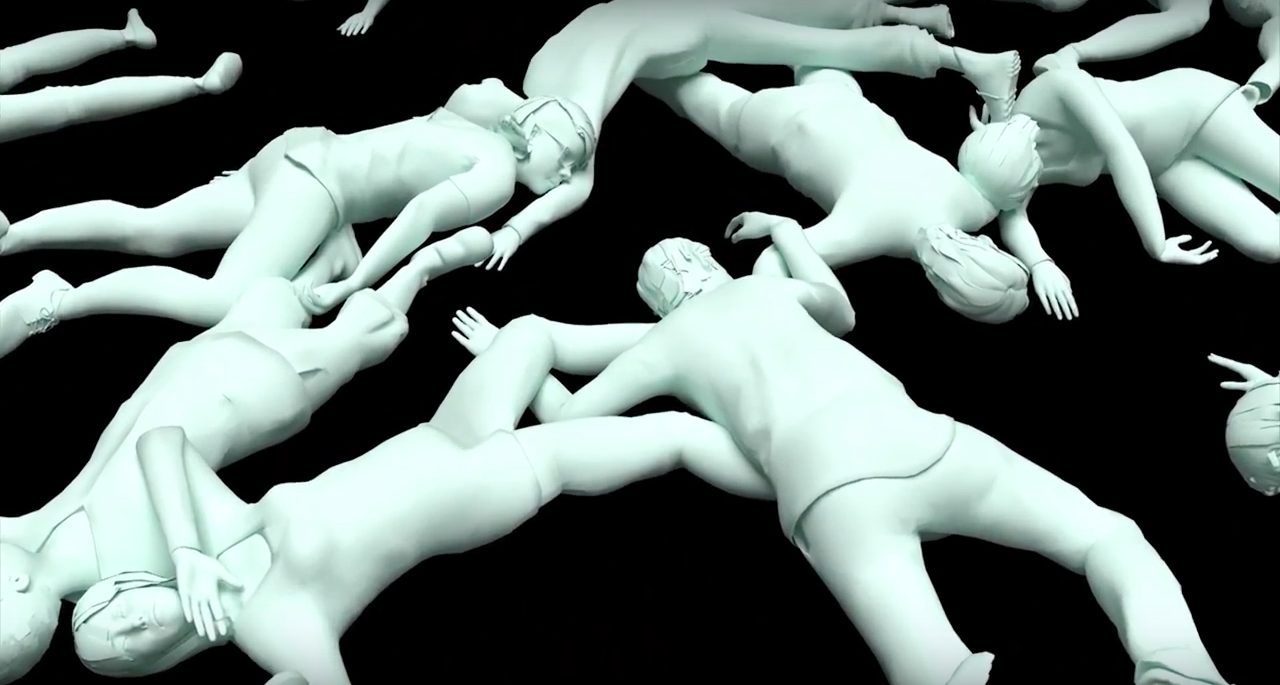 Ed Fornieles Still from SIM VOL. 1, 2017 Courtesy of the artist
Hive mind (noun): A notional entity consisting of a large number of people who share their knowledge or opinions with one another, regarded as producing either uncritical conformity or collective intelligence.(in science fiction) a unified consciousness or intelligence formed by a number of alien individuals, the resulting consciousness typically exerting control over its constituent members.

Turning the hypothetical notion of a hive mind into a functioning organism, The Hive Mind is a performative installation exhibit in which artworks are curated as points in a nonlinear narrative scene. Staging a connectivity between its objects and environment, the exhibition presents a netherworld of dysfunctional apparatus and dodgy hybrids. The Hive Mind brings together artists whose work examines ideas of the system and network or resist any such categorisation.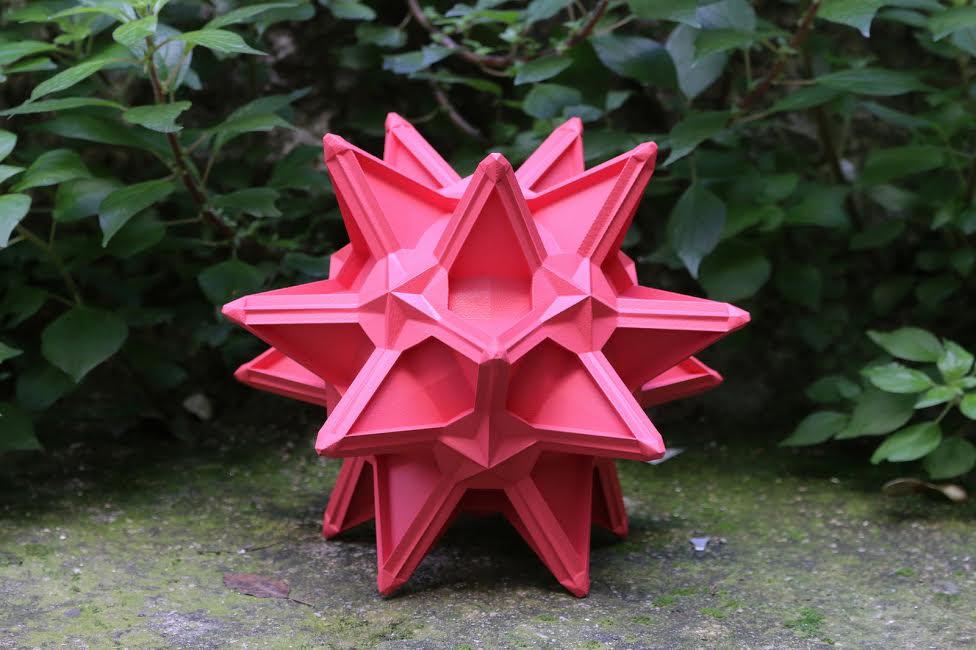 Iain Ball Gashi (Lutetium), 2017 Courtesy of the artist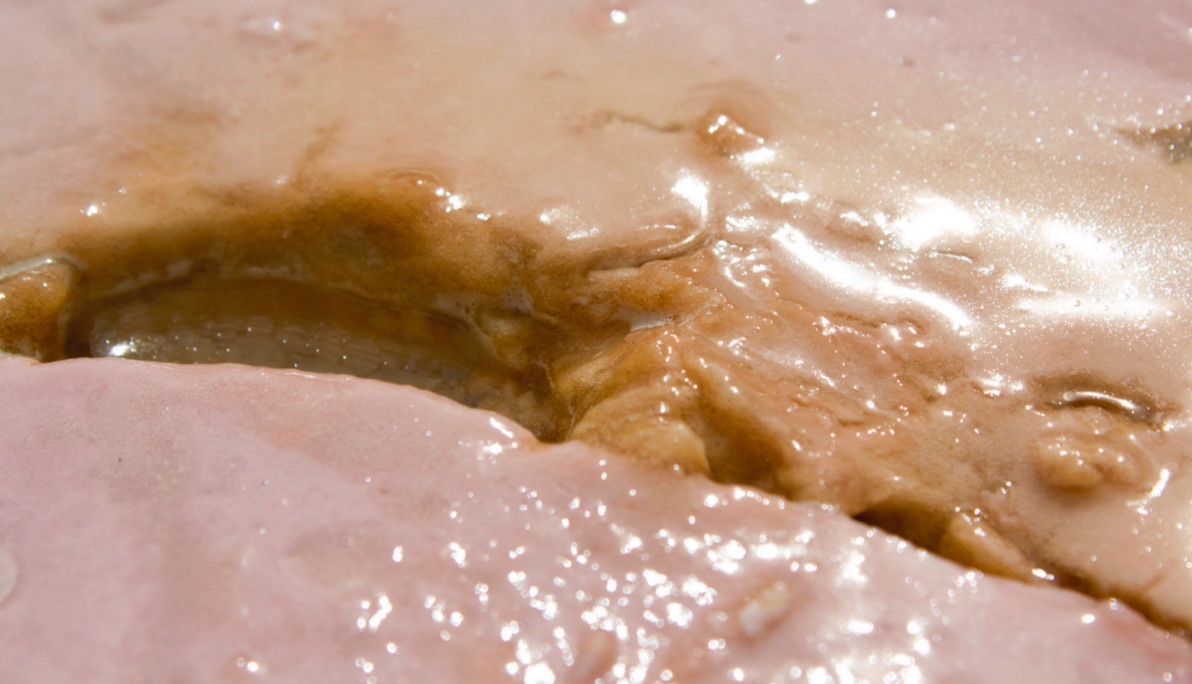 Jala Wahid Mallow I, 2015 Courtesy of the artist FAD Magazine
Curated by Ella Fleck and Tabitha Sternberg
Artists
Bora Akinciturk, Iain Ball, Valinia Svoronou, Das Balloon, Anne de Boer, Eloïse Bonneviot, Nicolas Deshayes, Bryan Dooley, Frances Drayson, Ed Fornieles, Cody Ledvina, Hannah Lees, Andrew Mealor, Asli Ozdemir, Claudia Pages, Eva Papamargariti, Yuri Pattison, Alex Rathbone and Jala Wahid.
The Hive Mind 1st – 22nd September 2017 Opening Friday 1st September 6-9pm
The Koppel Project Hive Holborn Viaduct EC1A *You need to reserve tickets: thekoppelproject.com



Categories
Tags