Art critic Tabish Khan brings you the top art exhibitions to visit this week. Each one comes with a concise review to help you decide whether it's for you. All are closing soon.
Chris Ofili: Weaving Magic @ The National Gallery
Chris Ofili has created a sumptuous massive tapestry that sits perfectly in The National Gallery. He has combined Renaissance imagery with references to black culture. It's a stunning centrepiece supplemented by studies that include comparing footballer Mario Balotelli to a mythical figure. Until 28 August.
Russian Revolution: Hopes, Tragedy, Myth @ The British Library
The real strength of this exhibition lies in the extensive collection of propaganda posters, showing all the various powers involved. Whether it's showing villagers fleeing from the White Army or Japan made out as a giant monster, the art style of these pieces is always superb. This is the best Russian Revolution exhibition of the year so far. Until 29 August.
+ / – Human @ The Roundhouse
A pack of white orbs lift off from a balcony before flying overhead, sometimes co-ordinated and in formation but occasionally bumping into each other. After a few minutes they start descending towards us until they're almost within touching distance, but then they suddenly retreat like a timid bird. This experience needs to be seen and felt first hand to really appreciate how fun it is. Technology is changing the face of art and this is another example of how to merge the two effectively. Until 28 August.




People Power: Fighting for Peace @ Imperial War Museum
Imagine it's 1916. The Great War is well under way and conscription has been introduced. As a young man if you choose to object for moral, religious or political beliefs you'll be labelled a coward by the press, shunned by neighbours — and that's just the start of it. The stories of these wartime outcasts is just one of many in this insightful exhibition. Until 28 August.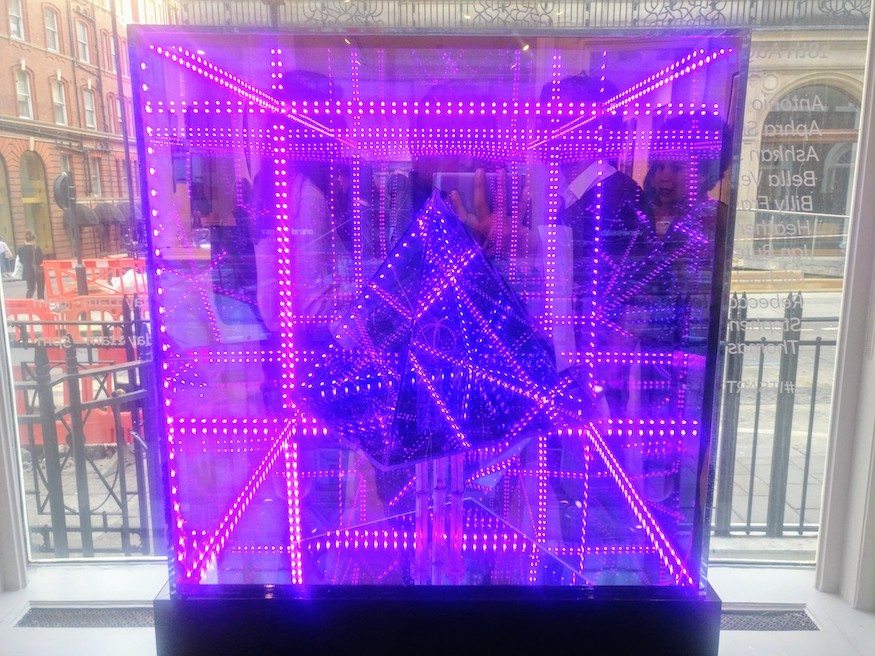 It's Art Call II @ D-contemporary
A group show full of promising artists from the dazzling LED light boxes of Aphra Shemza to the distressed mirrored works of Bella Vernon. A truly impressive selection, and I should know as I was on the selection committee. Until 26 August.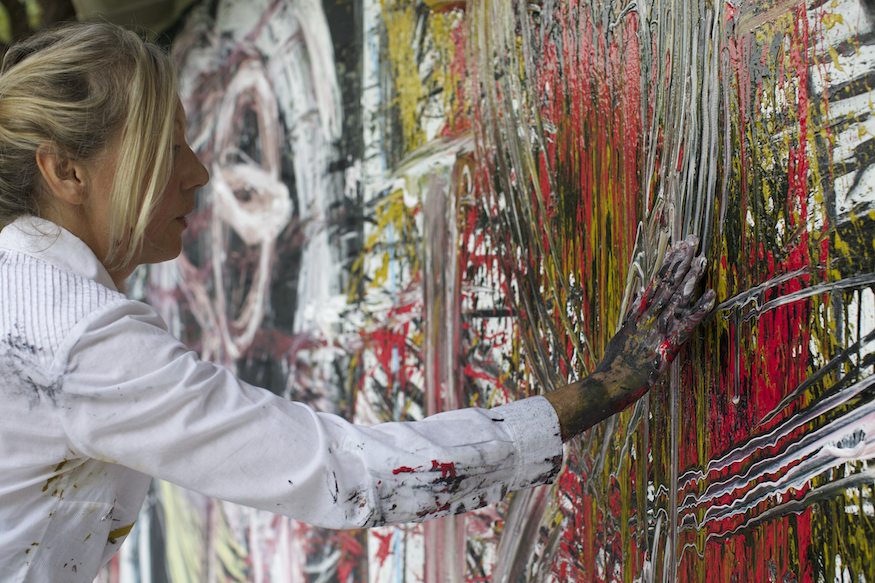 Pity the Meat: Pauline Amos @ StolenSpace Gallery
Creating art is a performance by itself and Pauline Amos is definitely an artist to watch at work creating her massive abstract works, using her hands to slather on paint. Previous works hang from ceiling as 'corpses' of previous projects and there's a sound piece playing that Amos played a part in composing. It all ends with a live free performance in the gallery on the 23rd. Until 24 August.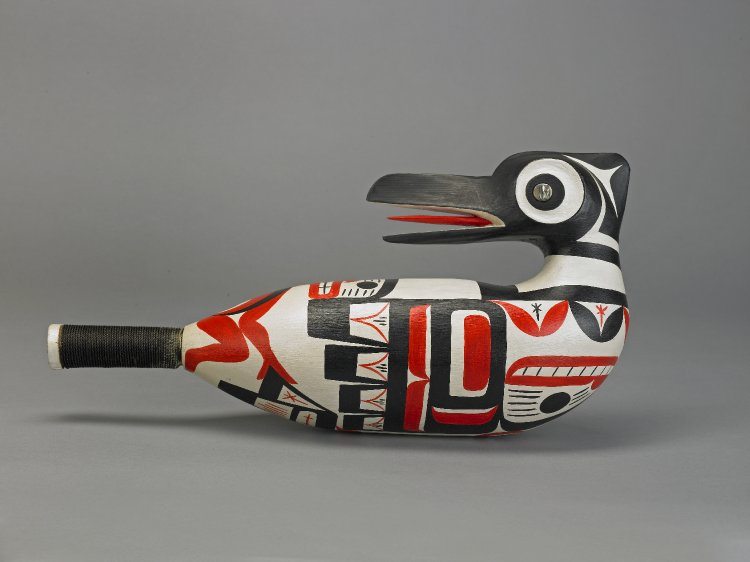 Places of the Mind & Where the Thunderbird lives @ The British Museum
A double header towards the top floor of The British Museum. A large collection of watercolours starts off with the rolling green countryside of England, with paintings by the likes of Nash, Turner and Constable. Then it shows the change after the First World War as the paintings become more gritty with ruins and desert scenes. The other small and fascinating exhibition looks at the cultures of the Pacific Northwest coast. We're greeted by a large welcome figure, encounter armour, ceremonial masks and many other artefacts from history and present day. Until 27 August.
Thunderbird image © The Trustees of the British Museum; Chris Ofili image © Chris Ofili. Courtesy the artist and Victoria Miro, London, The Clothworkers' Company and Dovecot Tapestry Studio, Edinburgh. Photography: Gautier Deblonde; Russian Revolution image Copyright British Library; Tony Blair selfie copyright kennardphillips; Humans image Copyright Ravi Deepres / Alicia Clarke.



Categories
Tags