Young artists from countries across the Middle East including Egypt, Iraq, Kuwait, Oman, Qatar, Saudi Arabia and UAE will gather in London this week for the opening of Transitions, a ground-breaking exhibition.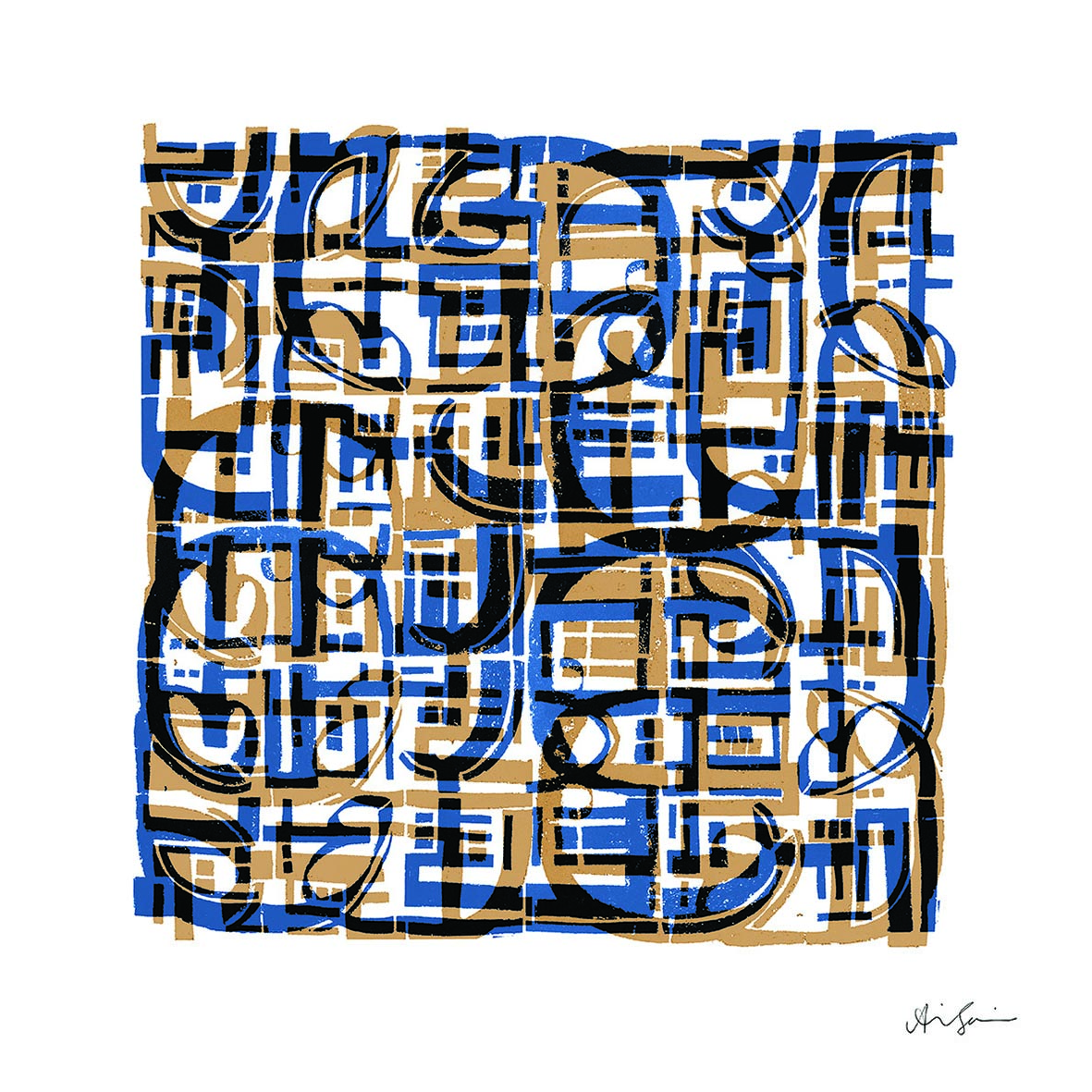 Ali-Al-Sammarai
Reconnecting Arts, founded in 2016 by British based Qatari artists Khalid Al Hamadi and Sara Foryame, is an international platform for the ideas and work of emerging contemporary artists from the Middle East, giving them space and time for dialogue and interaction, reflecting the issues that shape the lives of Middle Eastern artists locally and globally. Their aim is to increase visibility of Arab artists and offer unique opportunities for young artists through workshops and exhibitions. This will be their fourth exhibition.
Sara Foryame, co-Founder of Reconnecting Arts, said:
"At a time when people, communities and families are torn apart – times of disconnectdeness – we are emphasising the utmost importance of reconnecting. Building new relationships. Ones driven by the shared belief in the power of creativity."
The artists are:
Abdulaziz Yousef (Qatar) is an artist with a passion for cartoons. He believes that cartoons unleash our imaginations and therefore have the power to challenge our ties and limitations. His cartoons represent the world of wonders he lives in and strive to celebrate life.
Alaa Alqedra (Palestine/UAE) A graduate of the Fine Arts and Design College at the American University in the Emirates, she focuses on sculpture, installation and drawing. She uses household objects to explore a wide variety of themes and questions.
Ali Al Sharji (Oman) His photographic work contemplates the integration of culture with changing times. His pictures are a depiction of the status quo in the Arab region.
Ali J Al Sammarraie (Iraq) Currently a graduate candidate at MIT, his work revolves around demonstrating complex ideas through conventional yet unique expressions. His art is an ongoing journey of the exploitative exploration of ideas, techniques and perceptions. He focuses on resiliency and adaptive urbanism in his work.




Amani Al Thuwaini Kuwaiti/Iranian) Using mixed media including painting, video and installation she explores themes of memory, tradition and socio-political issues relevant to Kuwait.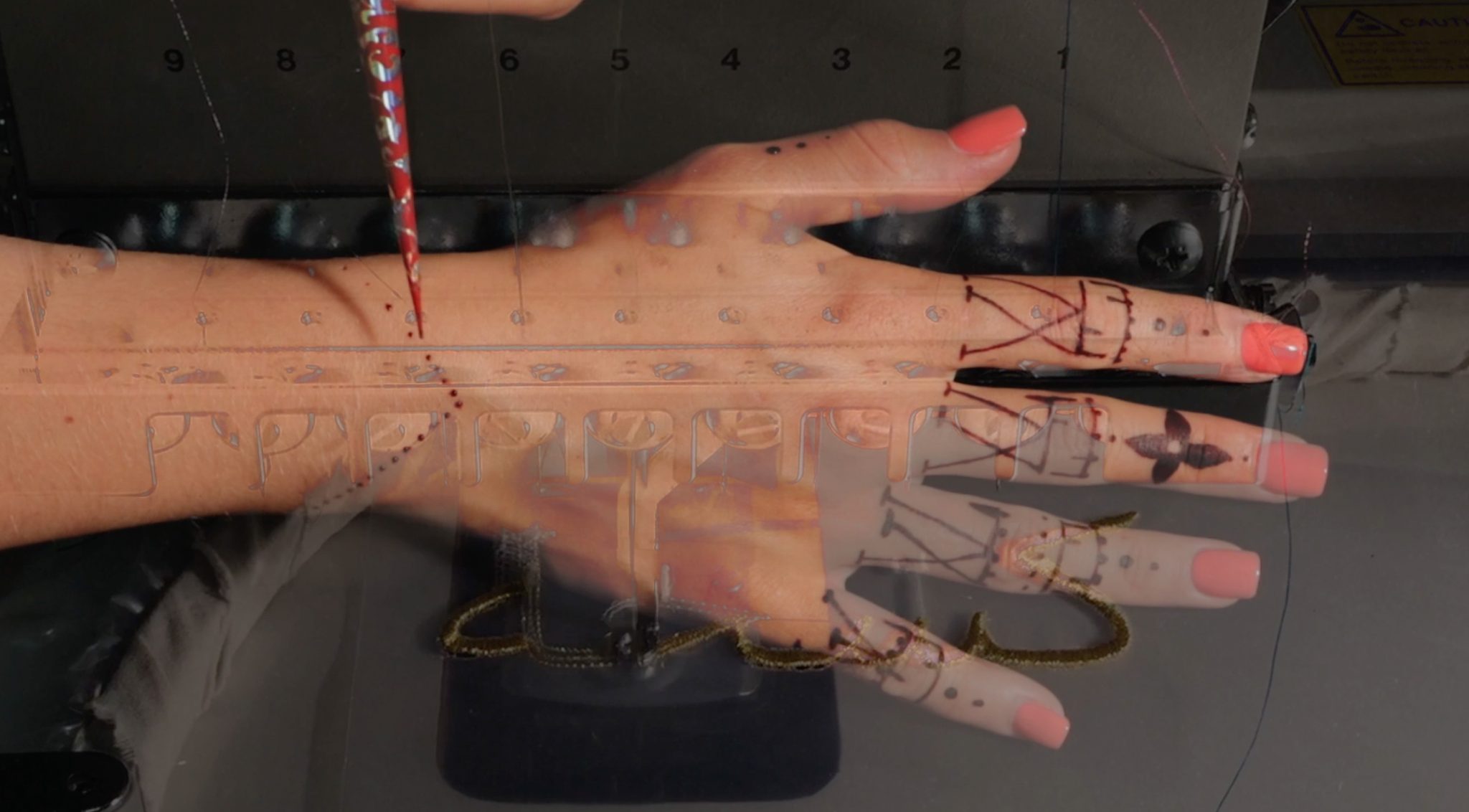 Amna Al Baker (Qatar) She uses film, instant photography and art to express herself and explore the world around her. Her past works include a documentary short It's About Women on the topic of women's rights in Qatar.
Ayham Jabr (Syria) Working as a video editor for TV and films, he is passionate about graphic design, photography and collage – both digital and analog. He draws his inspiration from science fiction films, stories and theories.
Balqis Alrashed (Saudi Arabia) worked as a commercial graphic designer and co-founded Qabila Apparel, a middle eastern fashion label. Since 2014 she has focused her time on experimenting and exploring her art practices.




Eman Al Hashemi (Dubai) She predominantly works in print, but her experimental practice encompasses a wide range of mediums, processes and techniques. She focuses on innovations and applications in printmaking, papermaking, drawing, casting, sculpture and the manipulation of materials.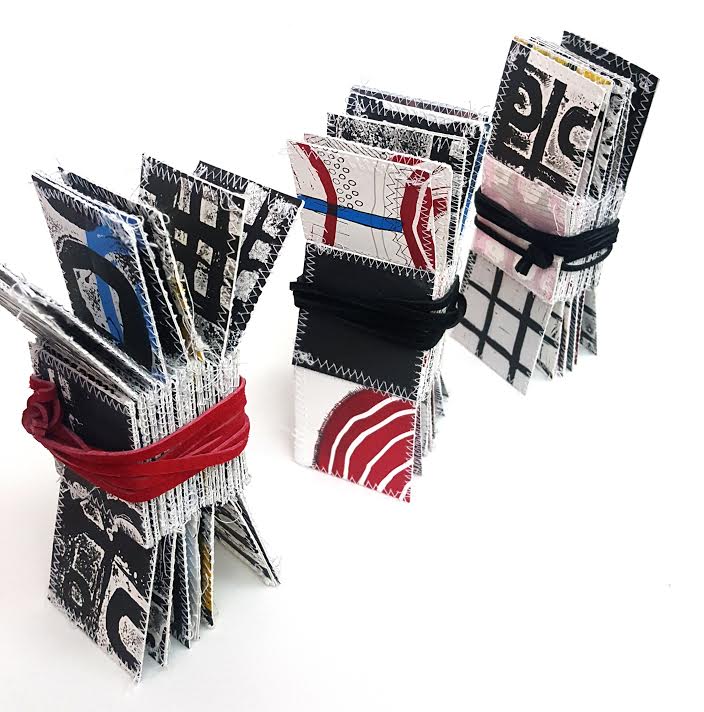 Esra Alhamal (Saudi Arabia, based in London) She has focused on Islamic illuminations, training with both Persian and Turkish artists in Istanbul and Iran. Using real gold, gouache and watercolours, she uses traditional techniques as well as developing her own style through unusual compositions and colour combinations.
Estabrak Al Ansqari (Iraqi/Omani) is an award-winning interdisciplinary visual artist and film-maker. With an arts background at Central Saint Martin and a Masters in film and media production, she is both by nature and nurture a story-teller. She focuses on exploring socio-political issues through progressive, multi-disciplinary story-telling.
Faisal AlKheriji (Saudi Arabia) A self-taught artist, he started painting at the age of 14, developing a unique style that mixes cubism and surrealism to create portraits that reflect his own culture.
Farah Altaweel (Qatar) She develops creative learning opportunities for children and uses photography to explore spaces and document people's interactions with each other and the context they are in as well as raising awareness on topics including children's rights, social justice and accessibility.
Fatima Mohammed (Qatar) an artist who works in mixed media, printmaking and installation art. Her work is focused on the social anatomy of the Arabian Gulf and how it changes over time the through the perspective of her fictional world of 3naj (Anaj).
Feras Zuhair Nour (Saudi Arabia) An architect and artist. Through exploring themes of cultural identity and diversity, Nour developed a fascination with Saudi Arabian culture and thus his journey in documenting Saudi culture and architecture began.
Gida Hamam Homad (Jordan) is a visual anthropologist, having studied at Goldsmiths College in London. His areas of research interest are the anthropology of food; migration; displacement and exile, sensorial anthropology and art, memory and diaspora.
Heba Abed (Saudi Arabia). By playing with optical illusions, her work comments on contemporary society including the loss of the legacy of the Arabic language.
Hessa Al-Ali (Qatar) Hessa Al Ali is a designer. She is influenced by arts and every form of design, from fashion to interior to product design. Most of her design creations tend to carry the Qatari identity strongly in a contemporary way. She aims to reintroduce her culture in a new light to local audience, and export it to international audience.
Inas Al-Soqi (Palestinian/Romanian) A visual artist, she works with hand-cut collage, printmaking, drawing and painting. In her collage work, she plays with the dichotomy between the sanctioned and the unsanctioned, and that of folk and fine art through satire and ironic interpretations of class and nobility.
Ishtar Al-Shammari (Iraqi/British). She is a qualified pharmacist working in public health. Her creative focus is on textile design. She is self-taught in embroidery, sewing and fabric printed. She completed a course in carpet weaving at the Prince's School of Tradiitional Arts in London and is now focusing on working with traditional design and techniques applying a contemporary sensibility.
Jana Ghalayini (Saudi-born, Palestinian) based in Toronto, Canada. Her work explores identities through creating metaphorical yet fragmented representations of memory, home and a sense of place.
Maryam Yousuf Al-Homaid (Qatar) is an interdisciplinary designer, the youngest generation in a family of artists. She mixes physical media with digital techniques to create series of installations and products that communicate the concept of change.
Mashail Faqeeh (Saudi Arabia) She started embroidering when she was 10 years old. She did not call herself an artist or share her art with the world until earlyl2013. Using embroidery as her medium of choice, she delivers her message from a different perspective: the eye of the needle.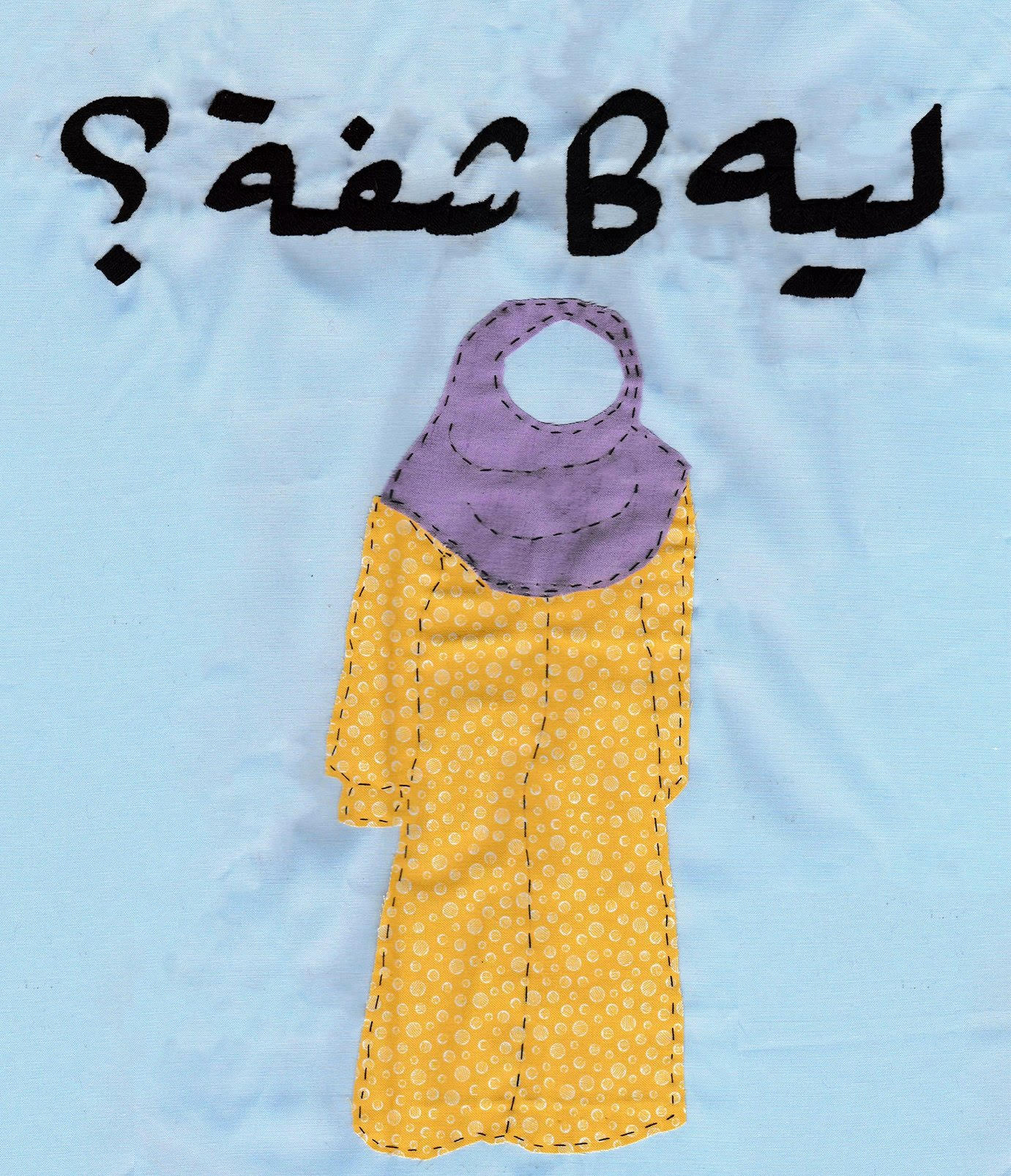 May AlSaad (Kuwait) A self-taught artist who has been actively involved in the Arab art scene since 1993. She is well-known for her efforts to reproduce sound and movements through her paintings of traditional folk dances, which has led to her ongoing project 'Sound of Colour and the Beat of Life.'
Meshal Al-Obaidallah (Saudi Arabia). Born in Washington and based in Riyadh, he explores art through redesign. His works of conceptual art are sets of an ever-growing series, where he reimagines and reconstructs everyday objects for his community and reflects his own perception of them.
Riem Ibrahim +Mohamed Mazloum (Egyptian) Ibrahim, a designer, collaborates with Mazloum, a writer. Together they have created a number of projects including their current work, Diplopia, a collated zine.
Muhannad Shono (Saudi Arabian/Syrian ) A self-taught artist who grew up reading novels, comics and art books. His new body of work focuses on themes of displacement, migration and identity.
Nada Abdulkareem Baker (Qatar) An illustrator and concept designer, she creates narratives and characters inspired by Islamic folktales, video games and animation.
Nasser Al-Attiyah (Qatar) A self-taught artist, his work is based on stories from Qatari culture and myths that have been shared since the country's pearl-diving past.
Om Kalthoom Al-Alawi (Saudi Arabia). She merges art and science, inspired by her major in microbiology. Having travelled to India to study yoga, meditation and spirituality, her latest works have been informed by these interests.
Othman Khunji (Bahrain) His work covers product and interactive installation design. He focuses on behaviours as understood from an Islamic perspective, and how relationships between religion, culture and society are triangulated and expressed through the language of design.
Rasha Dakkak (UAE) is multidisciplinary in her approach and her design work ranges from publications, visual identities to objects. She received her BSc in Visual Communication from the American University of Sharjah in 2011, her MDes in Graphic Design from the University of Illinois Chicago, and her MA in Iconic Research from the Basel School of Design in 2016.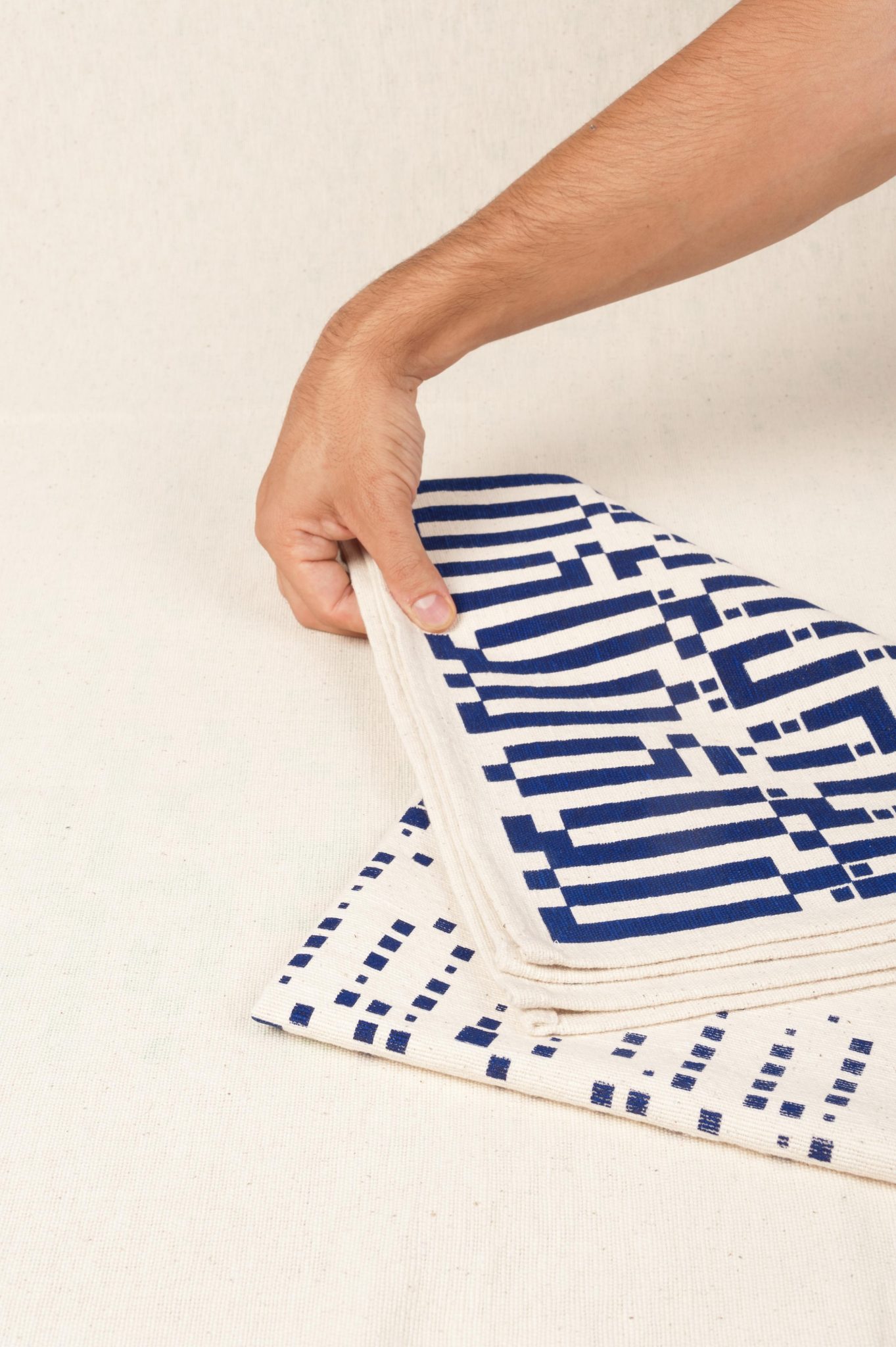 Rawan AlMahrouqi (Oman) An experimental multidisciiplinary conceptual artist. She tackles themes of feminism, double standards, religion and culture, documenting her experience as a 20-something female from the Arabian Gulf.
Sara Khalid Al-Buainain (Qatar) is a recent graduate from Virginia Commonwealth University with a BFA in fine arts, with a focus on painting and printmaking. She works with a variety of mediums and themes, focused on the idea of authenticity and identity.
Sara Qaed (Bahrain) Gained her MA in Fine Aart from Teesdie University, Middlesbrough. An artist, designer and teacher, her interdisplinary practice includes caricature, drawings, illustration and wearable pieces.
Shaimaa Alaa (Egypt) A photographer and visual artist, her work explores the individual psyche drawing inspiration from her Egyptian roots and culture, inviting the viewer into her highly conceptual and dream-like stories.
Taqwa Al Naqbi (UAE). She completed her fine art studies in Sharjah, and works most with projects that incorporate handmade papers and mixed media. Her work is inspired by personal experiences that she celebrates through her art.
Reconnecting Arts is supported by Qatar Museums.
Transition Contemporary Art from the Middle East 16 August – 2 September 2017
Menier Gallery. 51 Southwark Street, London SE1 1RU
reconnectingarts.com



About Mark Westall